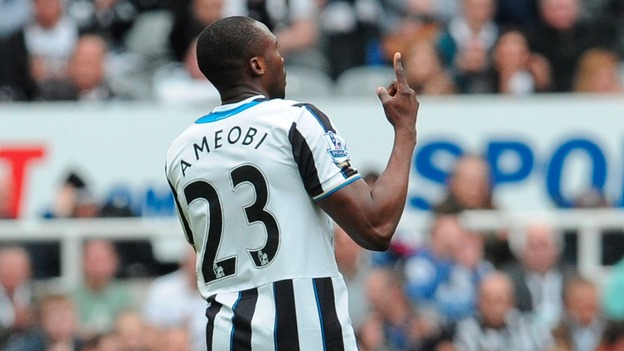 Newcastle manager Alan Pardew has thanked Shola Ameobi for being 'an incredible servant to Newcastle United' during his 14 years at the club.
The long-serving striker will leave before the 2014/15 season.
In a statement, Pardew said: "Such loyalty and commitment in the modern game is rare and Shola was not just a great player on the pitch but a key figure off it too.
"He is a leader of men, a great role model for our younger players and I wish him well for the remainder of his career."