First World War Centenary
During 2014, 100 years after the start of World War 1, ITV Tyne Tees takes a look at how the Great War affected the North East and North Yorkshire.
A book containing poems, drawings and messages from soldiers of the First World War has been discovered in an attic in Hartlepool.
Now mother and daughter Joanne Grylls and Jade Dawson say they want to find out more about the soldiers who feature in it. Watch Kenny Toal's report here.
Advertisement
Thousands of school pupils will visit First World War battlefields this year to mark the Centenary of the out break of the Great War.
The Government is making more than five million pounds available to help fund some of the trips.
Kenny Toal travelled to France and Belgium with one group of pupils from Excelsior Academy in Newcastle.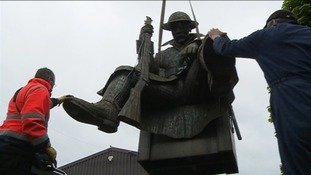 A County Durham artist has created a new World War One memorial. The steel statue took five months to make and weighs more than a ton.
Read the full story
At 8 a.m. on December 16th 1914 three German battlecruisers opened fire on the town of Hartlepoool.
One hundred and twenty seven people were killed. The youngest was just two years old.
In Kenny Toal's special report he speaks to surviving relatives who recount the terror of the first enemy action on British soil during the Great War and its legacy on our region.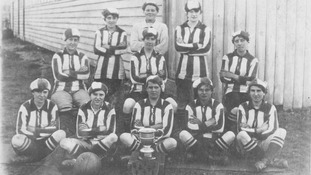 With a Women's Super League due to start in a few weeks we reflect on the munitionette footballers of World War 1
Read the full story
Advertisement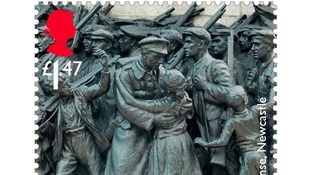 A war memorial in Newcastle, called The Response, is on one of six stamps released by the Royal Mail to mark the centenary of World War One.
Read the full story
A replica of a trench from the front line has been designed by students from Cleveland College of Art and Design.
The trench, which is part of a project called Remembering Our War, is completely portable and will tour schools and, its hoped, it will bring history to life.
Back to top