Organisers of the Great North Run are recruiting for 1500 volunteers to perform at a special opening ceremony on the Newcastle and Gateshead quayside, three days before the race.
In 2014, the millionth runner to finish the run since it began in 1981 will cross the line. To celebrate, the opening ceremony will include music, dance, film projections onto the Sage Gateshead, a giant floating sculpture and pyrotechnics, to tell the history of the North East.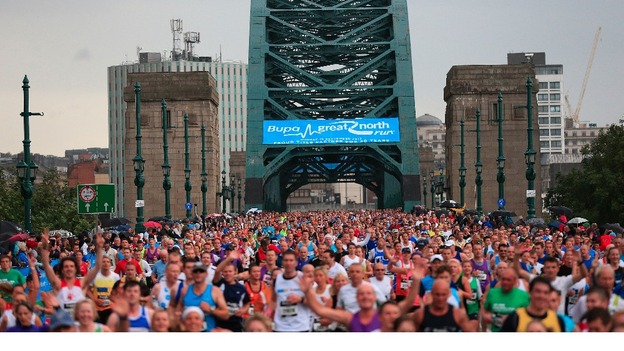 Organisers want 1500 performers to form a circle around the Quayside, performing at key moments during the show. No experience is required.
Volunteers - who must be aged 16 or older on 8th August - will be required to attend two weekend rehearsals in August, and be available from 2pm into the evening on Thursday 4th September.
The deadline for applications is 18th July. See the Great North Run website for details.