Sweeney family prepares for funeral of MH17 crash victim
The funeral of one of two Newcastle United fans killed in the plane crash in Ukraine will take place on Thursday, 21st August. Liam Sweeney's family and friends are gathering at St Mary's Cathedral in Newcastle. His father Barry says it'll be a celebration of Liam's life.
Prince Charles has written a personal letter to loved ones of MH17 crash victim, Liam Sweeney.
The 28-year-old's father Barry said he was "very grateful" to receive the signed letter from the Price of Wales and his wife Camilla.
The Prince has offered his condolences to the 52-year-old and his family, who live in North Tyneside.
Read More: Sweeney family prepares for funeral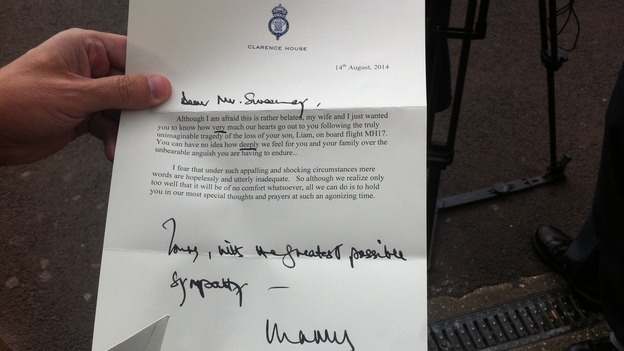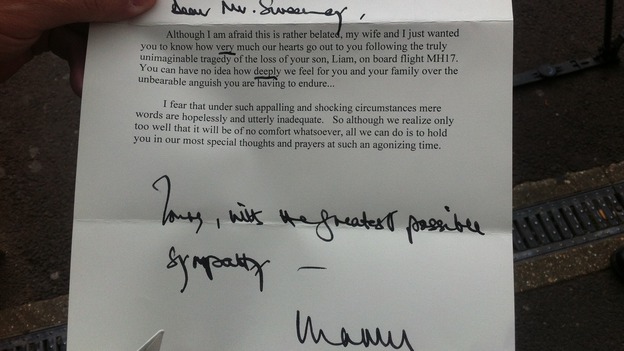 The family of Liam Sweeney are making the final preparations for his funeral service. A service for the Newcastle United fan, who died alongside fellow supporter John Alder in the Malaysia Airlines crash, will be held at the city's St Mary's Cathedral on Thursday.
His father ,Barry, says the support he has received from all over the world has been phenomenal.
Advertisement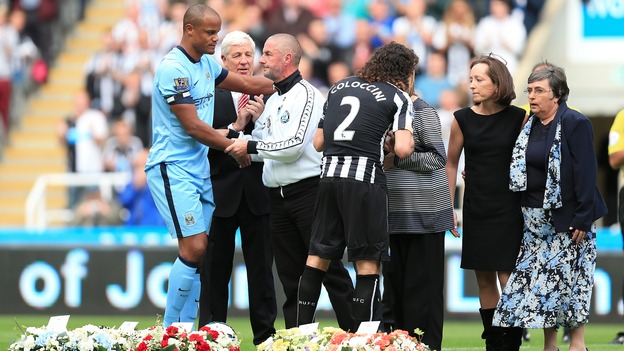 A minute's silence was impeccably observed at St James' Park as Newcastle United paid tribute to Liam Sweeney and John Alder.
The families of both men were invited onto the pitch to lay wreaths alongside former Sunderland goalkeeper Jimmy Montgomery and both team captains.
Fans from both sides had banners in tribute to the supporters and on 17 minutes the ground erupted into spontaneous applause as a symbolic gesture to mark the fact that they were on board flight MH17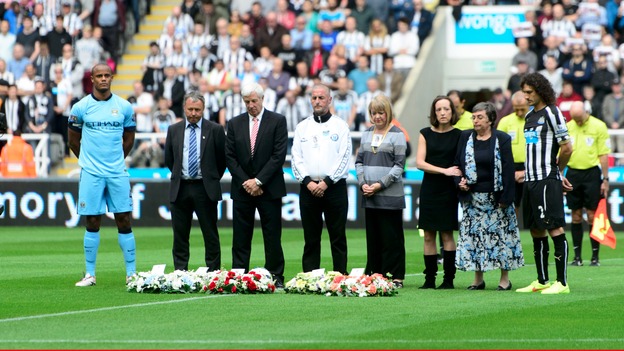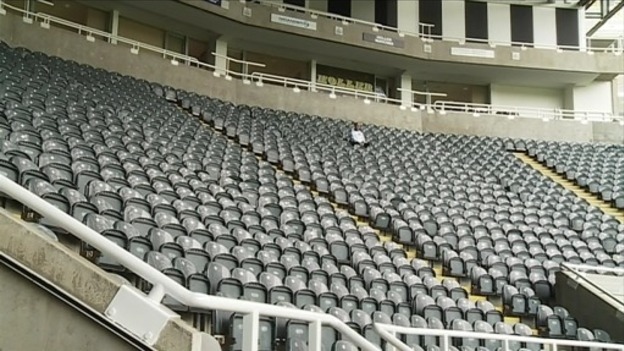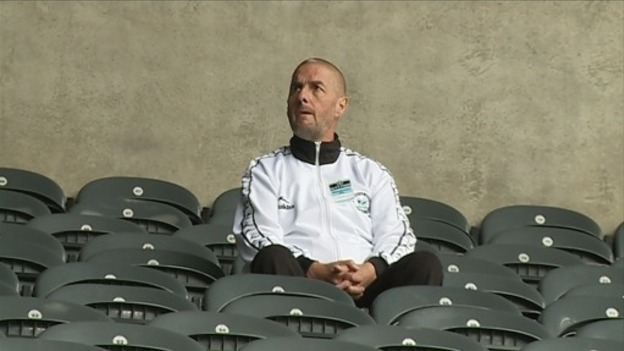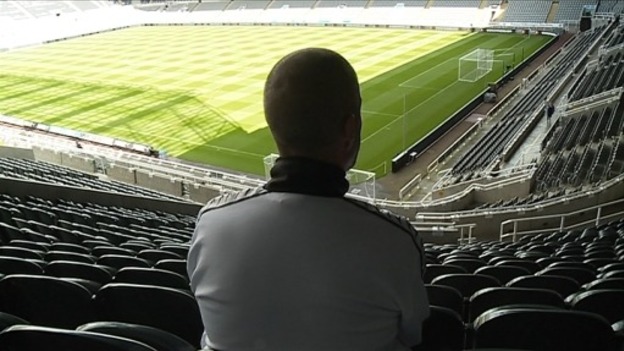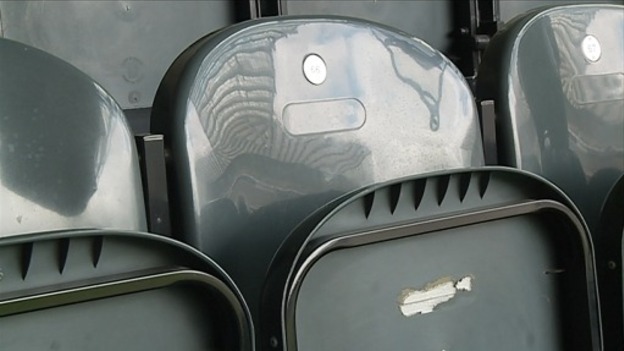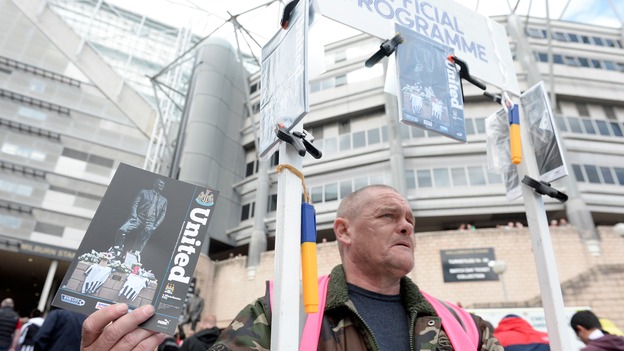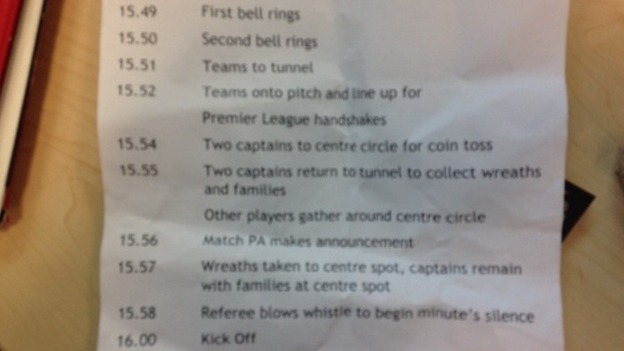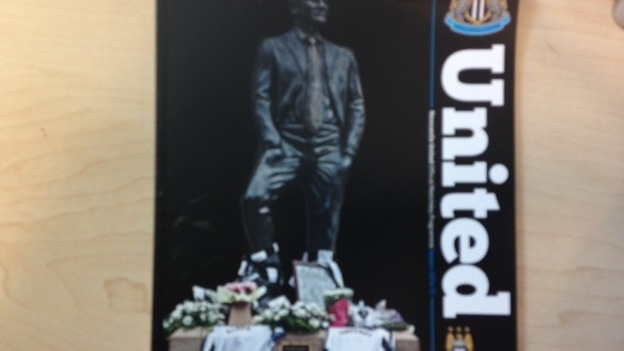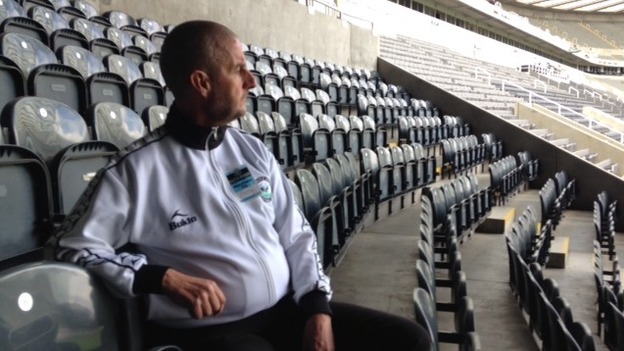 The father of Newcastle United fan Liam Sweeney says his son and fellow fan John Alder will be "cheering on from heaven" this afternoon.
Barry Sweeney was speaking from his son's seat - ahead of the game with Manchester City.
Tributes are planned ahead of the match and fans will hold applause on the 17th minute.
Advertisement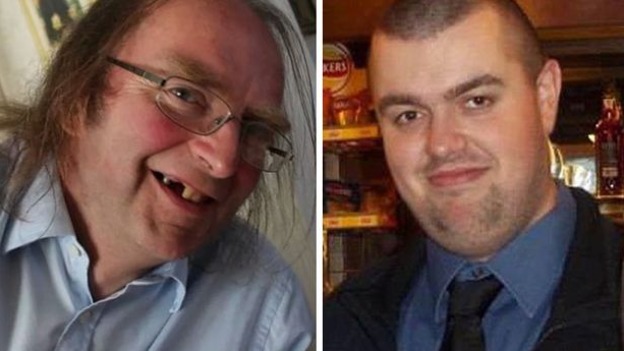 Tributes will be paid today to two Newcastle United fans who were killed in the Malaysian Airlines crash.
John Alder and Liam Sweeney were travelling to watch their side on a pre-season tour of New Zealand when it happened.
Ahead of the side's opening league fixture against Manchester City there will be a minute's silence.
Fans will also give a round of applause on the 17th minute of the game, to mark the fact both men were travelling on flight MH17.
The father of one of the Newcastle United supporters who died in the Malaysia Airlines plane crash has spoken of his relief at his body being returned to the region.
Liam Sweeney was travelling to New Zealand on flight MH17 when it was shot down in eastern Ukraine last month. His body was brought back to the North East last night. The victims of the crash will be remembered with a minute's silence at Newcastle's opening game on Sunday.
Read more: Minute's silence for Newcastle fans killed on flight MH17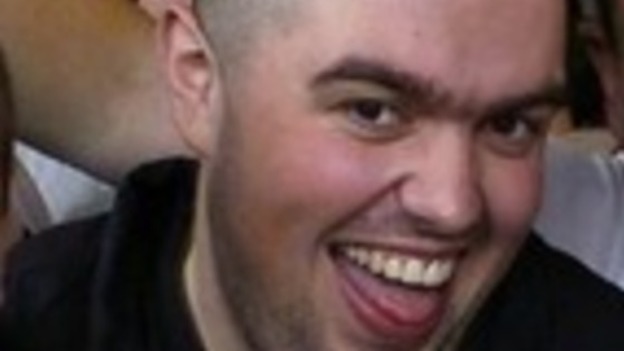 The body of one of the two Newcastle United supporters who died on board the Malaysian Airlines plane that exploded over Ukraine has been returned to the North East.
Liam Sweeney was travelling to New Zealand on flight MH17 when it crashed near the Russian border last month.
His body was flown back to the UK and brought back home to Tyneside by road earlier today (Thursday).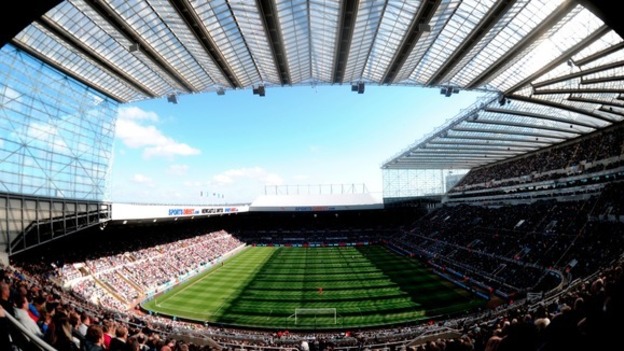 There will be a minute's silence ahead of Newcastle's first Premier League game this season in honour of two fans who died on board flight MH17.
John Alder, 63, and Liam Sweeney, 28, were on the Malaysia Airlines flight to watch their heroes play two friendly games in New Zealand.
Tributes will be paid on Sunday August 17 at St James' Park before their match against Manchester City.
Captains Fabricio Coloccini and Vincent Kompany will lay wreaths at the centre circle before kick-off, accompanied by representatives from John and Liam's families.
Sunderland, whose fans showed their empathy with Newcastle despite their local rivalry by raising £33,000 for local good causes in memory of the men, will be represented by their ex-player Jimmy Montgomery.
A minute's silence will then be observed once both teams have entered the field.
The club will create a memorial garden and a community award in their memory as well.
Manchester City supporters will unveil a banner paying tribute to the two Newcastle fans.
Load more updates
Back to top