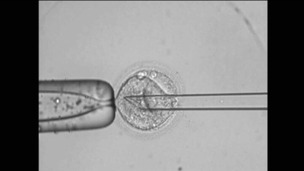 Scientists at Newcastle University have developed a technique that could eliminate genetic disease. Opponents say it's unethical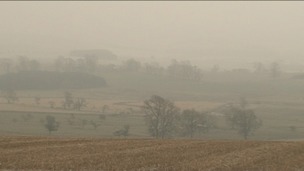 A new wind turbine planned for Callaly in Northumberland would open the floodgates for more, say opponents of the scheme.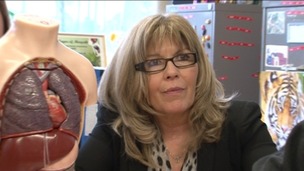 A new competition called TeenTech is trying to encourage schoolchildren to get more interested in careers in technology.
Live updates
Three-parent baby debate
Full Report: Three-parent baby debate to fix defective DNA
Groundbreaking research that uses IVF treatment to stop mothers passing devastating diseases onto their children has been under scrutiny.
A panel of experts is due to report back on the results of a public consultation looking at the ethics of using three people to create one baby.
The technique transfers DNA between human eggs to replace defective parts of body cells, and has been developed by scientists at the Wellcome Trust Centre, at Newcastle University.
However, as Kenny Toal reports - not everyone is in favour of it.
You can watch his full report below.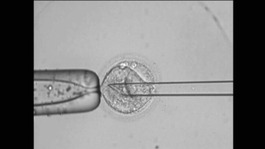 Scientists at Newcastle University have developed a technique that could eliminate genetic disease. Opponents say it's unethical
Read the full story
Advertisement
Consumers risk fire and electrocution by ignoring product recalls
Calculations done by the Electrical Safety Council reveal that there is a shockingly low response to product recalls, with consumer indifference to danger and reluctance to part with products feeding low recall.
Last year the reason for the recall of the majority of household appliances was the risk of fire or electrocution.
The ESC is launching an online tool that will allow users to quickly and easily discover if they own an electrical product that has been recalled.
Two million adults have purposefully ignored a product recall notice
One million admit to currently own an electrical item that has been recalled
A third won't return an item if it seems too inconvenient
A fifth would not go without a luxury product such as a television or hair straighteners

""We know that returning a recalled product is not always convenient, especially if it's an item that you use every day, but recall notices are issued to keep consumers safe.

"We believe that there is more that retailers and manufacturers can do to help ensure customers are aware when a product has been recalled, and what to do if they need to return an item.

"Whilst the new tool will make it easier to find out information, we will also be working with all parties to discuss other ways to improve recall rates, with additional updates and an announcement expected in 2013."
– Emma Apter from the Electrical Safety Council
"CFOA is delighted to be supporting the ESC Campaign which is aiming to improve the rate of recalled products that are returned to their manufacturer. We believe this immensely important campaign could help to reduce the number of accidental domestic fires we currently have in the UK, which the latest statistics suggest is in the region of 37,845.

"If the public were educated to look out for product recalls and return any faulty goods, we believe this would reduce call outs, injuries and ultimately save lives."
– Andy Reynolds, CFOA Lead on Electrical Safety
Full Report: Durham student's science space experiment
A talented young scientist has won the chance to have an experiment she designed tested in space.
19-year-old Ioana Ciuca wants to learn more about how metals react in low gravity environments, and so her project will be strapped onto a rocket and launched from Sweden next March.
The young scientist now has a busy year ahead of her at Durham University preparing for the launch.
Watch the full report from Helen Pearson below.
Space shuttle pictures courtesy of NASA.
Locusts inspire Newcastle crash warning study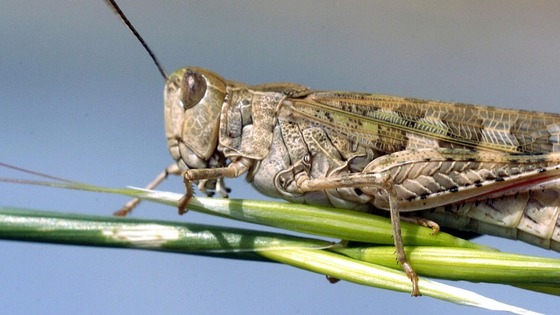 Locusts have inspired scientists from the universities of Lincoln and Newcastle to create new technology which could help to prevent car crashes.
The scientists have discovered the insect has a fast and accurate warning system which enables it to detect approaching objects and avoid them when in flight or on the ground.
Based on these findings, the scientists have created a computer system which they believe could become a blueprint for highly-accurate collision sensors in cars.
Professor Shigang Yue, from the University of Lincoln's school of computer science, said:
"We were inspired by the way the locusts' visual system works when interacting with the outside world and the potential to simulate such complex systems in software and hardware for various applications.
"We created a system inspired by the locusts' motion sensitive interneuron - the lobula giant movement detector. This system was then used in a robot to enable it to explore paths or interact with objects, effectively using visual input only."
The research was carried out as part of a collaborative project with the University of Hamburg in Germany and Tsinhua University and Xi'an Jiaotong University in China.
It is hoped the research will help to develop collision avoidance systems in vehicles.
Dr Claire Rind, from Newcastle University's institute for neuroscience, said:
"While some collision-avoidance features are pricey options on luxury cars, their performance is not always as good as it could be - and they come at a high cost.
"This research offers us important insights into how we can develop a system for the car which could improve performance to such a level that we could take out the element of human error."
Full Report: Humshaugh village gets new electric wheels
A Northumberland village has become one of the first in the country to offer its residents free access to an electric car.
The idea is the brainchild of the people who run the Community Shop in Humshaugh.
The shopkeepers are using some of the profits from the village shop to lease an electric car that the whole village can use.
Watch the full report from Derek Proud below.
Advertisement
Consumers left confused by bundle deals
A new report by Freeview, HomePhone and Broadband suggests that people are being offered deals, only to have the full extent of the terms and conditions clicks away from the original offer page.
Deals such as '6 months half price' capture customers attention to sign up, but without properly reviewing the small print, some are left paying more than first thought.
The study also suggests that nearly half of consumers find themselves with far higher bills than they were expecting.
Aside from cost, length of contract and exactly what the deal includes has also left customers in the dark.
Over a third said they rarely watch any of the TV channels they pay for and over half of respondents don't know how long their current agreement lasts.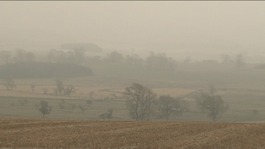 A new wind turbine planned for Callaly in Northumberland would open the floodgates for more, say opponents of the scheme.
Read the full story
Row looms over new wind turbine
Wind turbine: How big it will be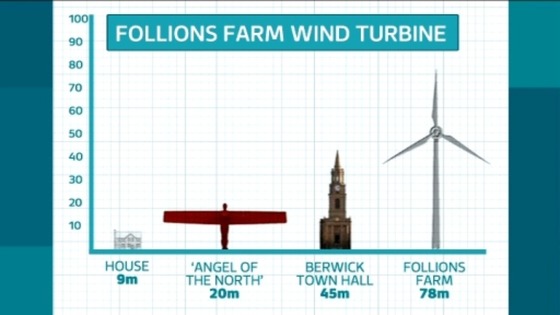 Opponents of the proposed Follions Farm wind turbine have shown its size in comparison with the Angel of the North and Berwick Town Hall.
Row looms over new wind turbine
Residents meet over wind turbine plans
Residents in Callaly north of Rothbury in Northumberland are meeting this evening to discuss plans for a new wind turbine at Follions Farm. Parish councillor Richard Bateson has organised a local referendum so people in the area can say how they want their councillors to vote.
Load more updates