Former England captain Alan Shearer is hopeful over England's chances of success at Euro 2016.
The Newcastle United legend, who scored 30 goals in 63 appearances for the Three Lions, believes Roy Hodgson's side can do well in France but he is concerned about England's defence.
Newcastle legend Alan Shearer has tweeted his congratulations to Danny Willett following The Masters. They celebrated Danny's win together, with Shearer saying: "What a night!"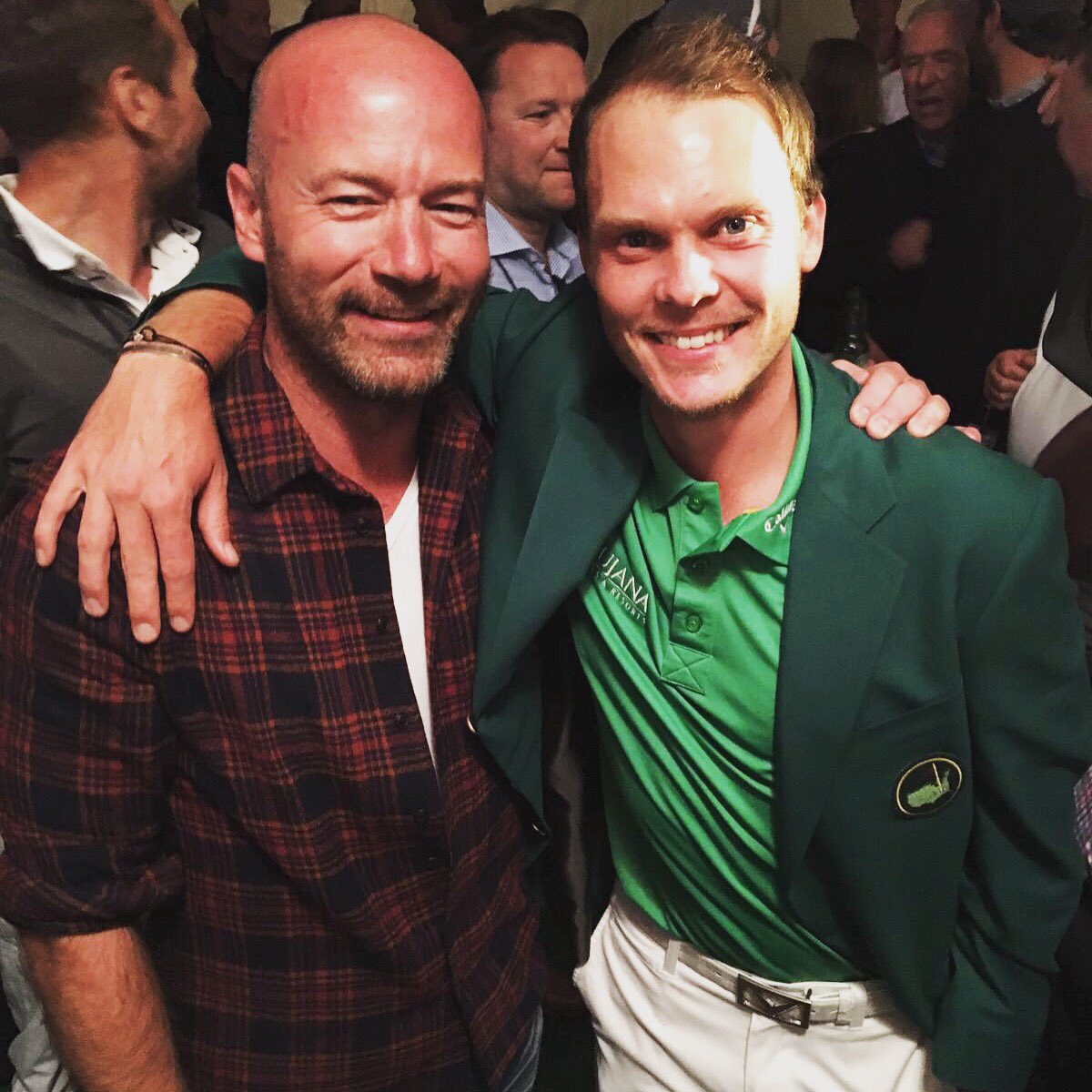 Advertisement
Ant and Dec have been nominated for a Royal Television Society Programme Award.
The Geordie duo are up against Adam Hills of "The Last Leg" and Jack Whitehall of "A League Of Their Own" for the Entertainment Performance Award.
Alan Shearer is also nominated this year in the Sport Presenter or Commentator category.
The former Newcastle United player will do battle with Gary Neville and F1's David Coulthard.
Alan Shearer has paid tribute to Brendan Healy who died after a battle with cancer.
Not only were you hilariously funny, more importantly you were an absolute gentleman. RIP Brendan Healy.
Alan Shearer and the characters of Star Wars launch the Children's Cancer Run at the Great North Children's hospital.
Read the full story ›
A statue of Newcastle United legend Alan Shearer is on its way to the UK after departing Asia.
The 9ft 6 bronze statue was made in China and left the country more than a week ago. It is due to arrive in Liverpool on August 30. Organisers are planning to erect the statue in Newcastle although discussions over its exact location are ongoing.
The sculpture has been created by Northumberland artist Tom Maley and was funded by former Magpies owner Freddy Shepherd.
Advertisement
Former Newcastle number 9 Alan Shearer has tweeted that he predicts a mid table finish for the Black and Whites this season.
Replying to a fan who asked him how his old team would perform he said he hoped that they would challenge for a cup.
The new Premier League season gets underway this weekend with Newcastle taking on Southampton on Sunday.
Newcastle and England legend Alan Shearer's son, has tweeted a video of his father displaying his football prowess nearly ten years after he retired.
On social media Will Shearer wrote, "the old man has still got the technique", as he netted a trick shot on holiday and followed it up with a classic celebration.
During his 18-year professional career Alan Shearer scored 260, making him the top scorer in Premier League history.
England Under-21s' failure at the European Championship can be partly attributed to the Premier League which has "created its own monster", according to Alan Shearer.
Gareth Southgate's men crashed out of the group stage of a major competition for the third time in a row, leading to much soul searching in how England approach international tournaments.
Shearer, who scored 13 times in 11 Under-21 appearances before going onto forge a successful senior international career, believes the country are being held back by youngsters not being able to develop naturally as a result of scrutiny placed on any player in the top flight.
"There is no longer an environment at the top level where a player can just evolve," said Shearer in his column in the Sun.
"The Premier League has, in many ways, created its own monster. Young players who show potential are immediately catapulted to a level that is undeserving.
"With that comes demands for bigger contracts from agents and suddenly a teenager or someone in their early 20s is commanding £100,000 a week. With that contract just a little bit of the kid's hunger is taken away.
"Our Premier League is a terrific product. It is exciting to watch but that deludes us into thinking it is of the highest standard. It is not. In fact the standard is not as good now as it was 10 years ago."
It looks as though a statue of Alan Shearer is finally to be erected somewhere in Newcastle.
That is according to Newcastle United's former chairman Freddy Shepherd, although, who originally commissioned the sculpture eight years ago.
Although he isn't quite sure where yet it will be erected.
See what Freddy Shepherd says here:
Shearer scored 206 goals for the club during a 10-year career on Tyneside.
The Northumberland artist, Tom Maley, who was initially commissioned eight years ago, will now complete the 9'6" statue, which will take four months to cast, with Shepherd's family business, Shepherd Offshore, covering the cost.
Load more updates