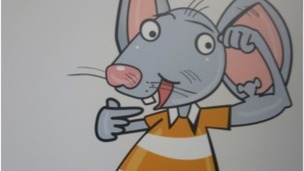 A museum in Northumberland is featuring a little mouse as a star attraction for young visitors.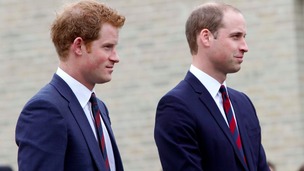 There is growing speculation The Duke of Cambridge and his brother Harry could be at the society wedding in Northumberland this weekend.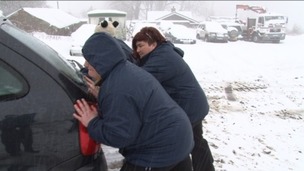 While some may be taking a 'snow day', carers across the North East will go to extraordinary lengths to reach people who rely on them.
Live updates
Duchess of Cambridge may visit Alnwick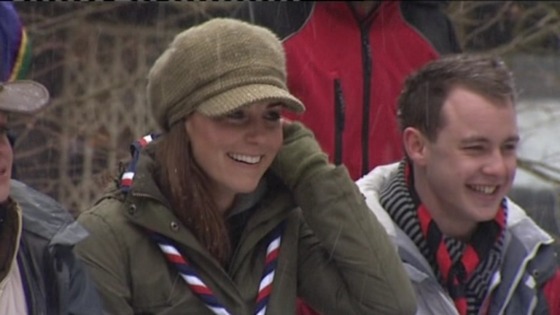 A Palace spokesman would not confirm or deny a newspaper report that the Duchess of Cambridge will attend a wedding in Alnwick next Saturday.
Lady Melissa Percy, the youngest daughter of the Duke and Duchess of Northumberland, is reported to be marrying Thomas van Straubenzee, a friend of Prince William, at St Michael's Church in Alnwick.
Kate Middleton is expecting her first child next month and carried out her final official engagement yesterday when she attended the Trooping of the Colour in London.
The palace spokesman said the wedding in Alnwick and speculation about the Duchess's possible attendance was a private issue and he could not comment on it.
Author Barbara Davenport came into the ITV News studio to talk to Pam and Ian about her new book - which will be released next week.
Barbara spent 13 years as a reporter in Alnwick where she covered the annual town fair - an event which acts as the backdrop for her new crime thriller.
Advertisement
Police are appealing for witnesses after a car was set on fire in Alnwick in the early hours of Saturday (16 March) morning.
Officers and the fire and rescue services were called to Lisburn Court in Alnwick where a Vauxhall Corsa was on fire just after three o'clock in the morning.
The car had been burgled before it was set on fire.
Anyone with information about the fire is asked to contact police in Alnwick on the 101 non-emergency number.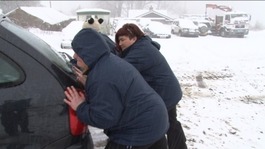 While some may be taking a 'snow day', carers across the North East will go to extraordinary lengths to reach people who rely on them.
Read the full story
Elderberries in Alnwick garden
Loneliness is a growing problem, especially amongst older people and in rural communities where many services are being cut.
But, a scheme based at The Alnwick Garden in Northumberland is helping to get more people out and about.
The Elderberries are a group who meet up whenever they can for whatever they fancy - and today they had the help of local school children to get into the Christmas spirit.
You can watch the full report from Helen Pearson below.
Elderberries in Alnwick garden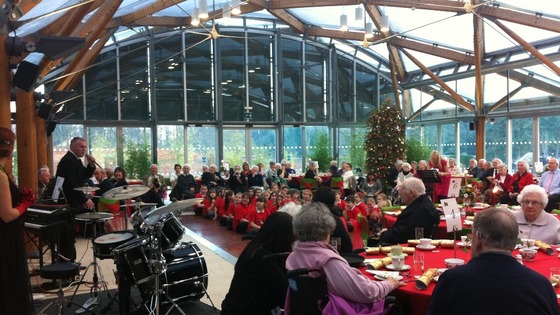 Nearly 150 elderly people gathered at Alnwick Garden today as part of the garden's Elderberries Project which aims to help those who feel isolated as they get older.
At the Elderberries' Christmas Party, presents were given to those in attendance by local schoolchildren, and pupils from the Holley Park Academy performed carols as the gifts were distributed.
Today also marked the continuation of the scheme for a further three years thanks to a donation from the Stuart Halbert Foundation.
"The foundation has always been very impressed by the Elderberries' down to earth, pragmatic, and above all compassionate services which combat social isolation of elderly residents in rural Northumberland."
Gary Lydiate, Chairman of the Stuart Halbert Foundation
Advertisement
Alnwick Garden light display
Adrian Rawlinson from Marl Lighting describes the reaction to the new light exhibition at Alnwick Gardens.
Alnwick Garden light display
The new light exhibition in the grounds of Alnwick Gardens officially opened last night.
Sparkle is the idea of The Duchess of Northumberland who designed the gardens 17 years ago.
The illuminations and light displays in the grounds will run until 5th January 2013.
Duchess steps down from Alnwick Garden
The Duchess of Northumberland speaks to ITV Tyne Tees about her plans for the future of Alnwick Garden.
Duchess steps down from Alnwick Garden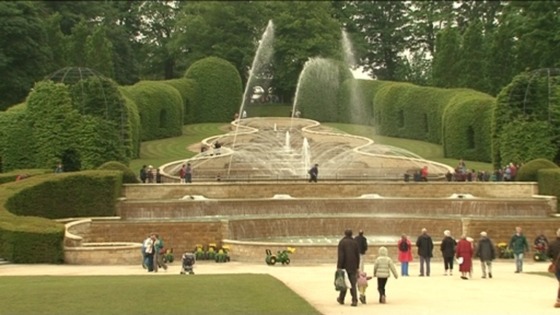 The Duchess of Northumberland is launching a final fundraising push to raise fifteen million pounds for Alnwick Garden before she hands over control of the gardens to an outside management company.
Lady Jane Percy hopes that through launching her own skin-care range, clothing line and adding more books to the successful 'Poison Diaries' series, that this will help fund the final touches to the garden.
Around sixteen million pounds of public funds has already gone into financing the Alnwick Garden project, which brings fifty million pounds to the region every year.
Load more updates
Back to top