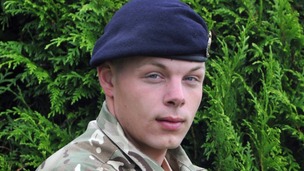 The Ministry of Defence has named the soldier killed in Afghanistan as Sapper Richard Reginald Walker from 28 Engineer Regiment.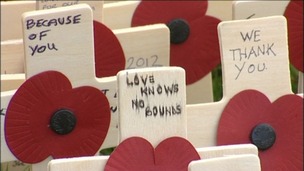 A poppy field made from 9000 crosses has been planted in Gateshead to mark the fallen, including soldiers from our region.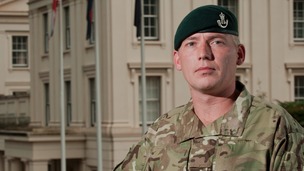 A soldier from Newton Aycliffe has been Mentioned in Dispatches for his bravery.
Live updates
Soldier dies in training
Calendar
Police say paramedics tried to revive the soldier who died during a training exercise in North Yorkshire on Wednesday.
"Officers were called just before 9am on Wednesday 28 August 2013, following a report that a 26-year-old man, serving in the military, had collapsed at Barden Moor, Leyburn.

"Sadly, despite the efforts of paramedics, he was pronounced dead at the scene.

"We are not yet in a position to release his name. His family have been informed.

"Officers are working with the Army to establish the full circumstances surrounding the death, which is not suspicious, so that a file can be prepared on behalf of the coroner."
– North Yorkshire Police spokesman

The soldier's collapse follows the deaths of three reservists in the Brecon Beacons who were on an SAS selection course when temperatures reached 30 degrees celsius in July.

They were carrying heavy packs while attempting to cross the Pen y Fan mountain.

Conditions in North Yorkshire were much cooler on Wednesday, around 17 degrees celsius with a slight breeze.

It was not clear if soldiers were carrying heavy loads in this exercise.
Soldier dies in training
Calendar
A 26-year-old soldier has died after collapsing while on a moorland training exercise in North Yorkshire.
The death is not being treated as suspicious. The soldier collapsed near Leyburn on Wednesday morning and died at the scene.
His name has not yet been released.
Advertisement
Army squadron disbands
The region has said goodbye to one of its oldest army squadrons. 204 Signal Squadron is being disbanded as part of restructuring within the armed forces.
It has has been based at Catterick Garrison since 1924. Soldiers marked the end with a parade.
Watch Frances Read's report here:
Army squadron disbands
Lt David Cummings from 204 Signal Squadron said his unit had a long association with Catterick Garrison, and it was a sad day to see its members separately posted elsewhere.
Army squadron disbands
Friends and family have said goodbye to one of the North East's oldest army units. 204 Signal Squadron, based at Catterick Garrison in North Yorkshire, will be officially disbanded this year.
The men and women paraded for the final time, before being posted elsewhere.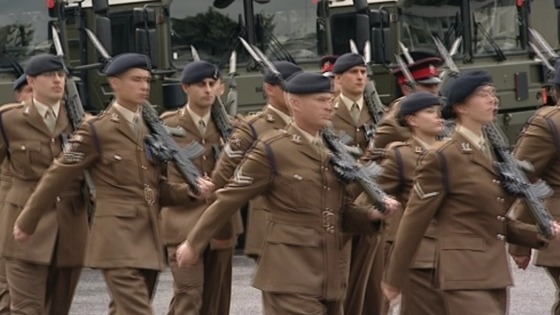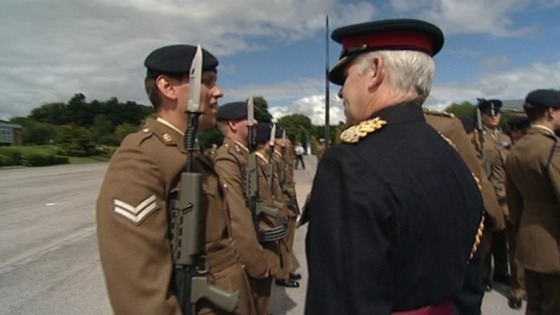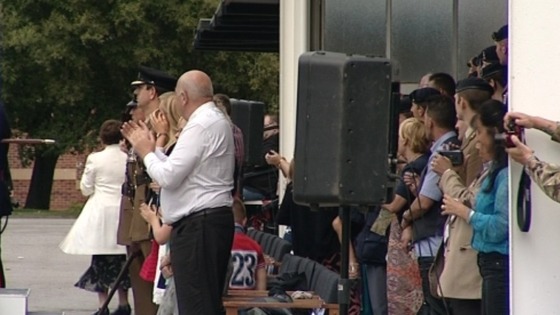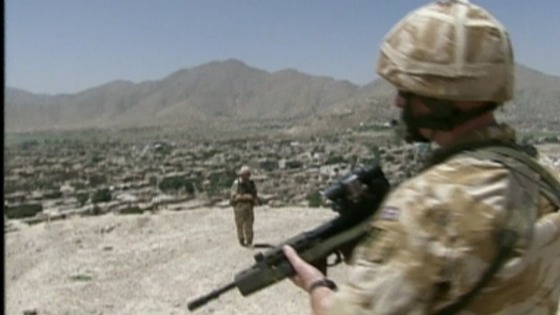 Stockton North MP Alex Cunningham has told ITV Tyne Tees that he wants the age of recruitment in the British Army to rise to 18, arguing that 16 and 17 year-olds cannot make a mature choice about serving in the force.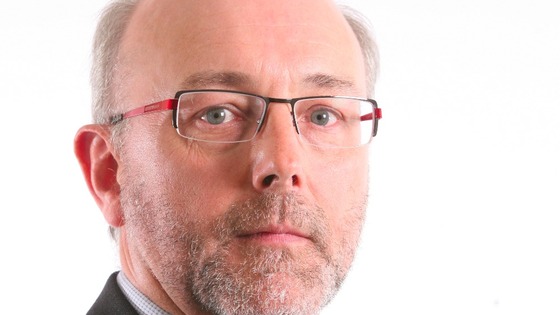 He said: "It's actually very unusual for a country to recruit at the age of 16. We're only one of twenty countries in the entire world that does still recruit at that age.
"They are children. We think about child soldiers in Africa and the Far East, but these are child soldiers in our country."
Advertisement
Troops return from Afghanistan
More than 100 soldiers return to their barracks in North Yorkshire later after a six-month tour of Afghanistan. The troops from 4th Mechanized Brigade are due to arrive at Catterick Garrison this evening.
Football tribute to soldiers
Crowds gathered at a memorial football match to remember two of the region's soldiers killed in Afghanistan. Guardsman Michael Sweeney from Blyth was 19 when he was killed on patrol in 2010. Sergeant John Amer, from Sunderland, died at the age of 30 in an explosion.
The event is organised by their families and it is in its third year. The Coldstream Guards travelled to Northumberland from Windsor to support them.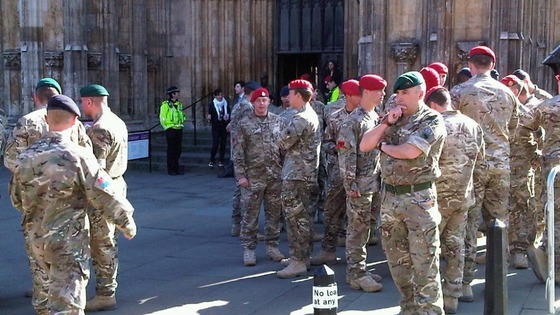 Troops who have just returned from Afghanistan have been attending a thanksgiving service at York Minster.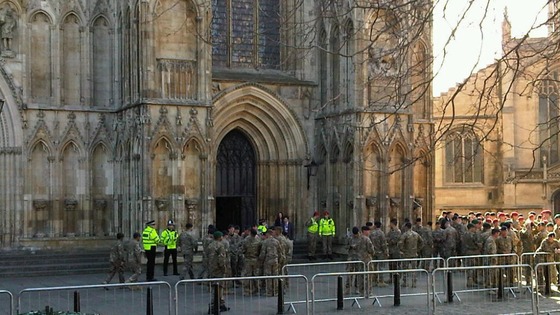 The Archbishop of York, Dr John Sentamu and the Forces Minister Andrew Robathan MP joined hundreds of armed forces personnel who have recently returned home from service.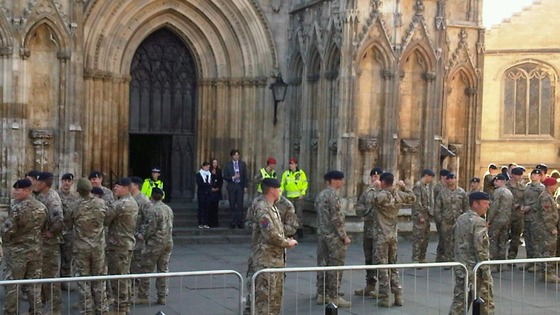 The 4th Mechanised Brigade lost nine soldiers during their six month tour of Helmand Province.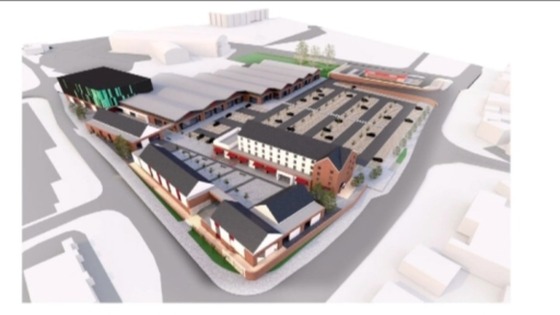 25 million pound plans to redevelop the town centre for soldiers and their families at Catterick Garrison are going on display for the first time.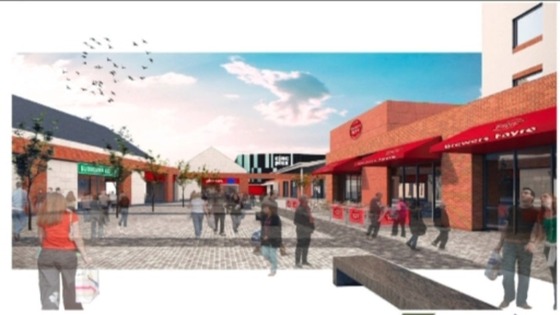 The design includes a new cinema, shops and restaurants on the site of an old sports ground at the army base in North Yorkshire.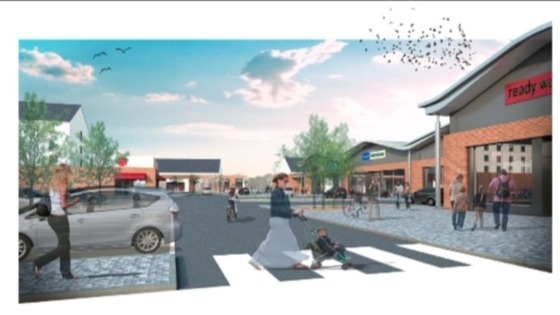 The project will generate 700 jobs.
Load more updates
Back to top