Anne-Marie Trevelyan, MP for Berwick, has said she is devastated that the General Mills factory will close in the town.
She has previously written to the Prime Minister asking for his support for workers at the site.
I am devastated for the workers to learn from General Mills that they have decided to close their profitable factory in Berwick-upon-Tweed in the autumn, despite over 50 years of production of Jus-Rol products on the site by its hugely talented workforce.

I will continue to work with the local taskforce to do all I can to link interested buyers with General Mills to find an alternative future for the site, and hopefully many of its dedicated staff."
– Anne-Marie Trevelyan MP
Northumberland County Council say a taskforce will help those set to lose their jobs when General Mills close their factory in Berwick.
265 jobs are expected to go when the facility closes in the autumn.
A taskforce was set up when General Mills announced their plans to close the site in October. It involves iNorthumberland County Council, the local MP, Berwick Town Council, Northumberland's development company Arch, Jobcentre Plus, the North East Chamber of Commerce, The Confederation of British Industry, the Department for Business, Innovation and Skills, the North East Local Enterprise Partnership and UK Trade and Investment.
The council said taskforce members will be offering individual support for all employees including help on finding new work, CV and interview skills, advice on benefits and help with future training.
Companies in General Mills supply chain network will also be approached to see what support they may need.
Councillor Allan Hepple, Cabinet Member for Economic Growth with Northumberland County Council and chair of the taskforce, said:
This is very sad news for the county, and particularly for the staff who work in the factory, which has been a big employer in the town for many years.

We know this closure has affected some entire families who work at the factory and the taskforce will do absolutely everything it can to provide short, medium and long term support both to those directly affected, the town of Berwick and the wider economy.

We will also continue to press the government with the ongoing support from our local MP for any help they can give."
– Councillor Allan Hepple, Chair of the taskforce
Advertisement
Staff at General Mills Jus Rol factory in Berwick are devastated by the factory closure confirmation says their union.
Usdaw (Union of Shop, Distributive and Allied Workers) Area organiser Rab Donnelly said:
Since the initial announcement we have been in extensive consultation meetings with the company, looking at ways to avoid a closure. With great sadness for the workers on the site, their families and the wider community, this proved not to be possible and General Mills have today announced that the closure of the Berwick factory will go ahead.

This has been an extremely difficult process for all concerned and is devastating news for the staff."
– Rab Donnelly – Usdaw Area Organiser
The Jus Rol factory in Berwick will close with the loss of 265 jobs.
Its owners General Mills announced it will close the facility by autumn.
The company had shared a proposal to close the Berwick facility on 29 October 2015 and the final decision has now been confirmed.
General Mills said it will provide severance and transition benefits to all affected employees.
The Berwick facility manufactures baking mixes, and refrigerated and frozen dough products. It has been operated by General Mills since 2001.
The Prime Minister has shown his support for a Berwick factory which could close, with the loss of more than 200 jobs.
He's written to the town's MP, Anne-Marie Trevelyan, backing her campaign to save the General Mills Jus-Rol factory. The company announced proposals to shut the pastry factory last October, threatening 265 jobs.
Northumbria Police has confirmed that a body has been recovered from water in Berwick.
An operation involving the police and the RNLI took place this morning.
Police say the death is not being treated as suspicious, and have released no further details.
Advertisement
Police are appealing for witnesses after a man had his face slashed with what is believed to be a Stanley knife whilst walking over Berwick's Royal Tweed Bridge in the early hours of Sunday morning.
The attacker ran off from the scene after the incident, which took place between 2.40am and 2.58am. The 24-year-old victim was taken by ambulance to Cramlington Hospital and was later released following treatment.
We take incidents of knife crime very seriously and are appealing for witnesses to this assault. We want to hear from anyone who was in this area at the relevant time and who may have seen or heard anything to come forward.

We also want to take this opportunity to remind people of the dangers of carrying knives. People who carry knives or other blades put the lives of others in danger and also put themselves at risk of being hurt. If you carry a knife, you have the option to use it and remember that it is a criminal offence to carry a weapon.

Officers will take action against people found carrying knives and we want to make it clear they could potentially find themselves jailed if they are caught in possession of one. Our message is clear, don't put yourself in this position, don't carry a knife.
– Superintendent Peter Bent
#VTECUpdate Due to damage to the overhead electric wires between Berwick-Upon-Tweed and Edinburgh services may be delayed through here.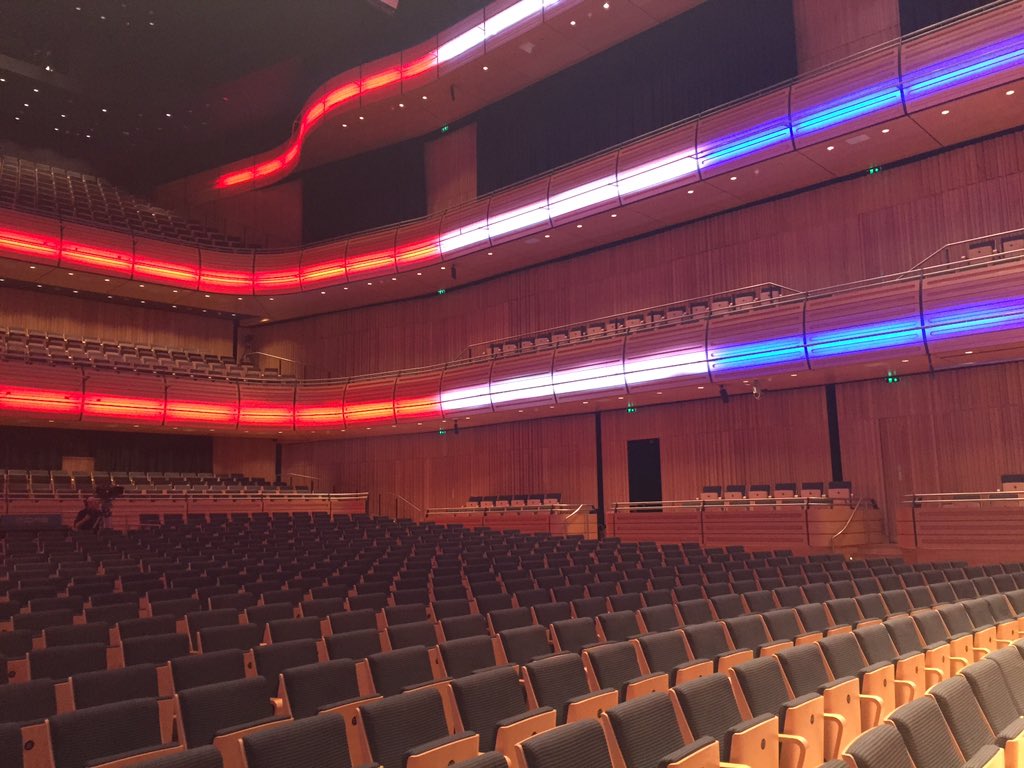 Delia Smith has told ITV News Tyne Tees that 'she is completely immersed in private projects.' It comes after Berwick MP Anne-Marie Trevelyan has wrote to the celebrity chef to ask her to back the fight to keep the General Mills Jus-Rol site at Berwick open.
Trevelyan wrote to Delia Smith because the chef has previously used Jus-Rol products in her recipe books.
In a statement from her publicist she said:
She has asked me to explain to all incoming requests that for the next months, she is completely immersed in private projects (as well as her cookery school on her website). So I am disappointing a lot of people but hope you will understand.
– Delia Smith's publicist
Load more updates