Bishop Auckland businesses say they are already benefiting from a new attraction. Kynren is part of an ambitious regeneration plan.
Read the full story ›
The commendations were awarded in recognition of an outstanding response to a serious house fire in Bishop Auckland in May.
Read the full story ›
Advertisement
It followed a minor collision between a car and a van in Bishop Auckland on Wednesday.
Read the full story ›
In her first first speech as Prime Minister, Theresa May pledged to make Britain a country that works for everyone.
She reached out to working families promising to do everything she could to make their lives better.
Mrs May acknowledged life is harder for families than many people in Westminster realise, and promised to make those who were struggling a priority.
Our Correspondent Tom Sheldrick took the speech to Bishop Auckland to hear the views of people there.
Watch his report below
A teenage boy was one of two people arrested after violence broke out at a children's football match.
The alleged brawl was sparked at the football tournament in Bishop Auckland in County Durham, after a parent is said to have stormed onto the pitch and grabbed one of the players.
The police and ambulance service were called and one boy was reportedly trampled on.
A spokesman for Durham Police said: "We received a call at around 4.30pm on Saturday, July 9, reporting a disturbance where a football tournament had been taking place.
"Officers attended and two people were arrested in connection with the incident, a 38-year-old man from Barnsley and a 14-year-old boy from the Bishop Auckland area. Both have been bailed pending further inquiries."
Two men have been arrested after a woman was sexual assaulted on the outskirts of Bishop Auckland.
Just after midnight on Monday July 4 police were called to an alleyway off Oakley Green, West Auckland where they found the victim, who is in her early 20s.
The woman was taken to Darlington Memorial Hospital with minor injuries.
Two men, aged 19 and 32 were arrested in connection with the incident and have been released on bail.
If anyone has any information they can call 101, quoting incident number 0001 of 4th July or Crimestoppers on 0800 555111.
Advertisement
Kynren involves hundreds of volunteers, and it's hoped it'll bring millions of pounds to the local economy.
Read the full story ›
The mother of a fourteen year old who died while swimming with friends in the River Wear is backing a new water safety campaign.
Read the full story ›
Family of 14-year-old Cameron Gosling are backing a campaign to warn others about the potentially fatal effects of cold water shock.
Read the full story ›
Eleven Arches have tweeted a picture of their team busy creating props for Kynren.
More than 1,000 volunteers are involved as cast and crew, having been professionally trained under the direction of Steve Boyd, the creative talent behind the choreography of the London 2012 Opening Ceremony.
The open-air show is set to open this July in Bishop Aukland.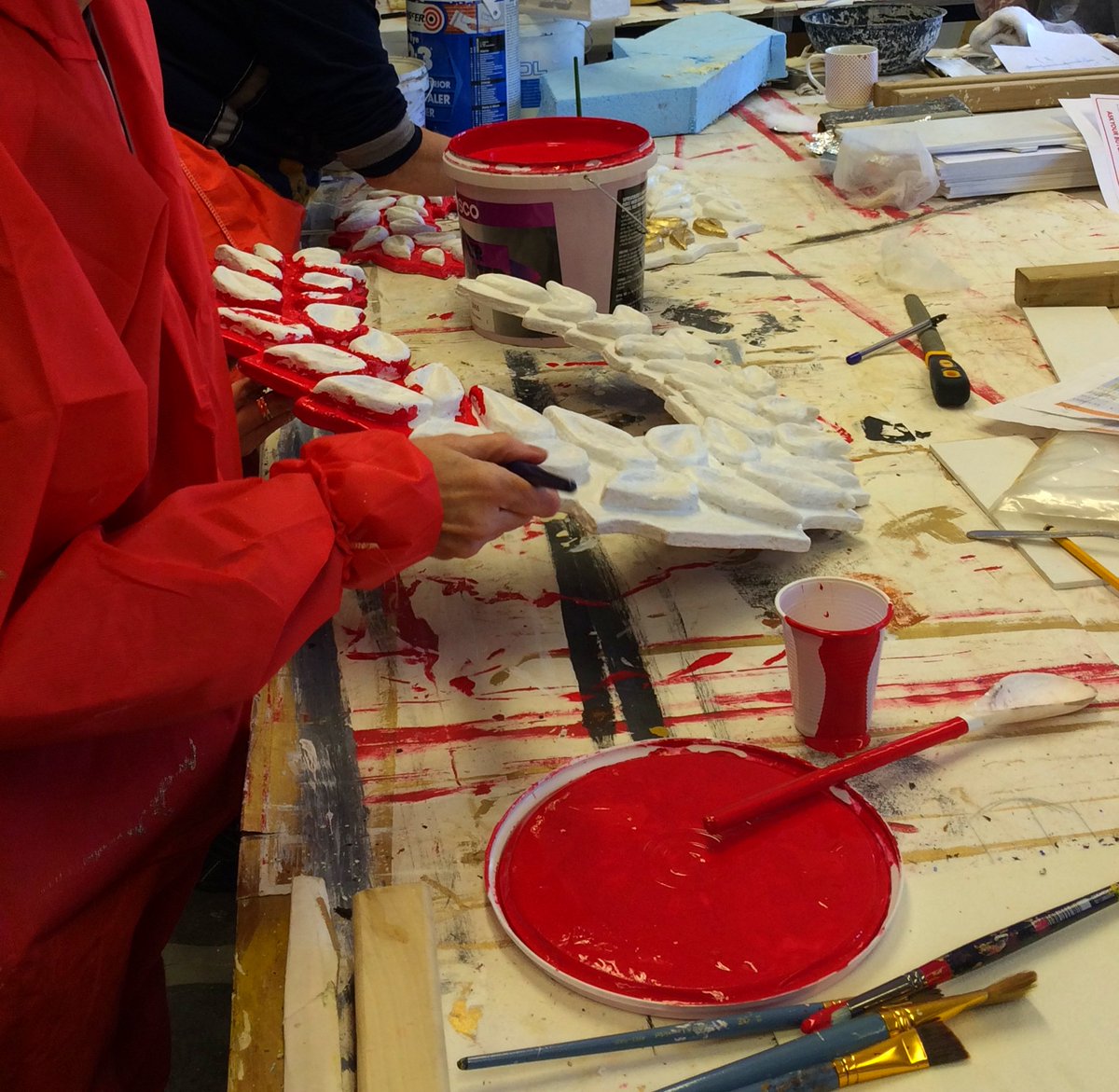 The name 'Kynren', echoes the Anglo Saxon word 'cynren' meaning 'generation, kindred, family'. Eleven Arches say it's a fitting name for a story that is about a heritage that spans multiple generations.
Load more updates