The mother of a fourteen year old who died while swimming with friends in the River Wear is backing a new water safety campaign.
Read the full story ›
Family of 14-year-old Cameron Gosling are backing a campaign to warn others about the potentially fatal effects of cold water shock.
Read the full story ›
Advertisement
Eleven Arches have tweeted a picture of their team busy creating props for Kynren.
More than 1,000 volunteers are involved as cast and crew, having been professionally trained under the direction of Steve Boyd, the creative talent behind the choreography of the London 2012 Opening Ceremony.
The open-air show is set to open this July in Bishop Aukland.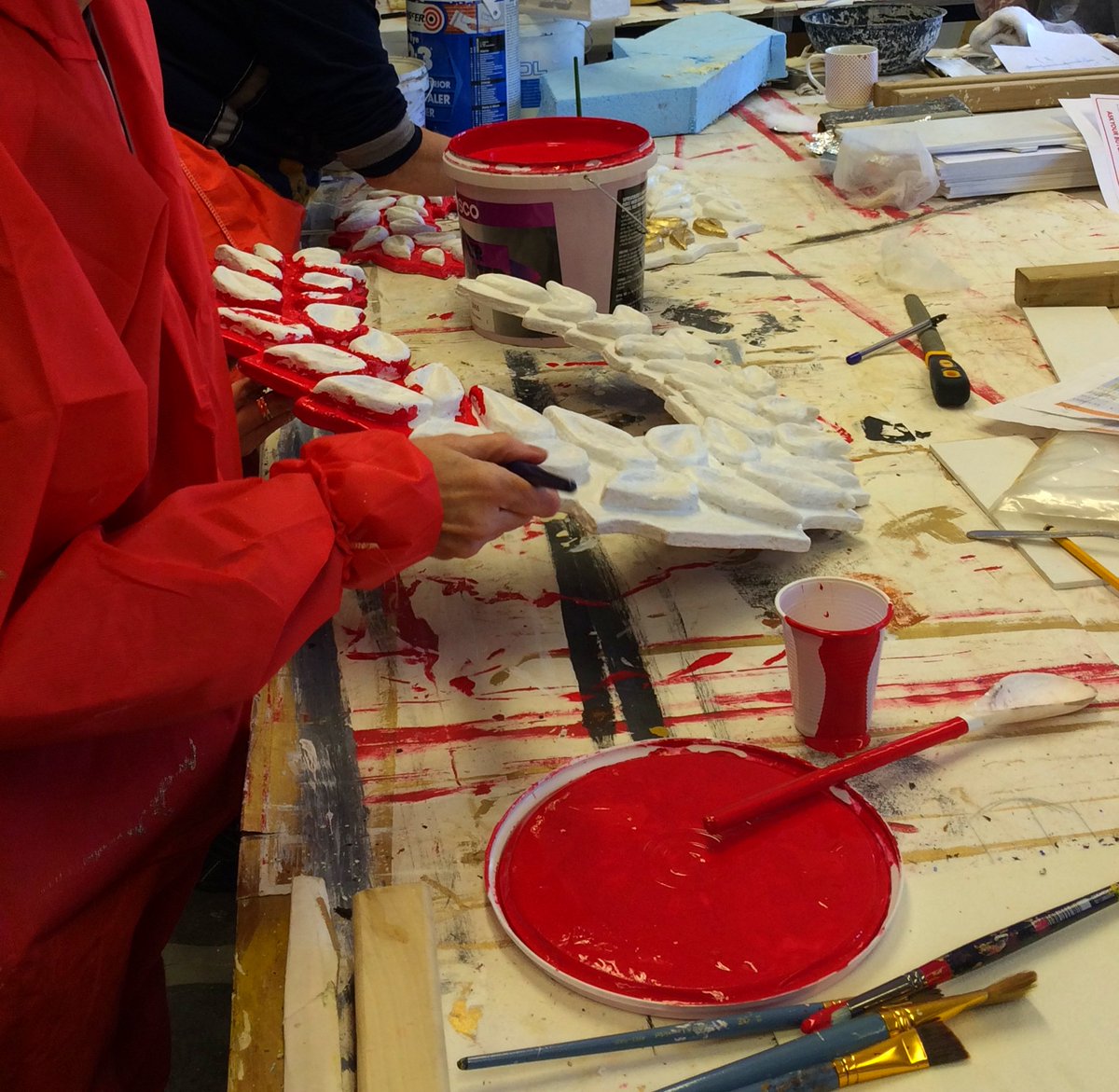 The name 'Kynren', echoes the Anglo Saxon word 'cynren' meaning 'generation, kindred, family'. Eleven Arches say it's a fitting name for a story that is about a heritage that spans multiple generations.
A runaway pig has been given refuge at a care home after strolling through the front door.
Read the full story ›
A man has died after his car left the road and overturned in a field near Bishop Auckland.
The victim, a 21-year-old local man, was travelling alone along Long Lane, Todhills, when the crash happened just before 1:30am today (March 5). He suffered multiple injuries and died at the scene.
Durham Police are appealing for information after an air gun pellet was shot through a window of a shop.
The damage occurred to the Holland and Barratt Store, Newgate Street, Bishop Auckland, sometime over the weekend Saturday February 27 to Sunday February 28.
The pellet has caused the glass to crack causing hundreds of pounds worth of damage and I would ask anyone who saw anyone acting suspiciously in this area to contact me."
– PC John Turnbull, Durham Constabulary
Advertisement
Stephen Wootten developed low blood sugar after he was born at Bishop Auckland Hospital in County Durham in January 2004.
Read the full story ›
Durham Police are appealing for information after a serious road traffic accident. It happened at 6am on December 23 on the A6072, West Auckland Road - Tindale Crescent, Bishop Auckland, near to it junction with the A688.
A Suzuki had entered the A6072 from the A688 and was travelling east when it hit a pedestrian who had emerged from slow moving traffic. The man suffered serious head injuries and has been transported to the James Cook University Hospital, Middlesbrough.
The driver and the occupants of the Suzuki, a local man and his family, were uninjured.
Anyone with information is asked to contact police on 101.
A woman pedestrian has died after a van crashed in Bishop Auckland. Longfield Road on South Church Industrial Estate was cordoned off but has since re-opened.
Load more updates