Development "bad" for business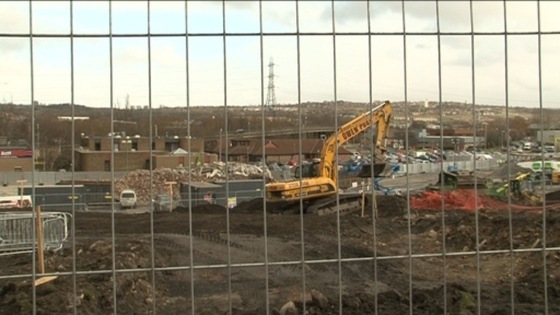 Traders in part of Gateshead say work to build a new supermarket close to a busy shopping centre is driving business away.
Work is now underway to build a Morrison's supermarket close to a Blaydon's main shopping centre.
But the work has drastically reduced the available car parking space.
Traders say the disruption is putting people off shopping there and fear many will go out of business before the new supermarket is even finished.