Police are appealing for help to trace a woman after a shop theft in Blyth. Alcohol was taken from Asda on Cowpen Road in Northumberland at 1.40pm on 3 October.
Officers believe the woman pictured could have useful information.
Anyone who recognises the woman in the image is asked to contact police on 101.
Northumberland County Council has released figures which show that almost half a million people visited Blyth for the Tall Ships Regatta.
Read the full story ›
Advertisement
Police are appealing for witnesses following an attempted street robbery in Blyth.
It happened between 11.20pm-11.30pm on Saturday 26th November when a 17-year-old man was walking through Morrisons car park on Regent Street.
He was approached by two men, they stopped him and demanded cash, one tried to steal his bag, and he was slashed across the hand with a knife but managed to run off. The men then left the car park empty handed.
The teenager was taken to Cramlington Hospital for treatment to his hand.
It is believed there were other people in the area at the time of the incident and police are appealing for them to get in contact.
Two teenage boys aged 13 and 17 years have been arrested on suspicion of robbery and released on bail pending further enquiries.
Anyone with information should call police on 101, quoting reference number 1221 of 26/11/16 or ring the independent charity Crimestoppers on 0800 555 111.
Police are appealing for help to find a girl from Northumberland who has gone missing.
Sabrina Degg from Barnard Street in Blyth was last seen on 29 November at 5pm, at her home address.
The 16-year-old is described as white, 5 feet 2" tall, slim build with long brown hair.
Police are appealing for Sabrina to make contact with them, or anyone who recognises her to contact Northumbria Police on 101, quoting reference number 32 of 30/11/16.
The House of Commons has welcomed Blyth Valley MP Ronnie Campbell back to Parliament after his absence due to cancer treatment.
During Prime Minster's questions, the Speaker and the Prime Minister Theresa May both said it was good to see Mr Campbell back in his usual position on the commons' benches.
In September 2016 Campbell underwent chemotherapy for stomach cancer.
He has been the Labour MP for Blyth Valley since 1987.
Jessie Hall, originally from Blyth in Northumberland, has been reported as missing since Tuesday October 18, when he left his new address in Brighton Grove, Fenham in Newcastle.
He is described as a white young man, 5 ft 3" tall, medium build, with auburn coloured untidy hair and an Ashington accent.
Police are concerned for Jessie's welfare and are carrying out enquiries to locate him.
He has been seen in the Blyth area recently but police want him to make contact with them to make sure he is well.
Advertisement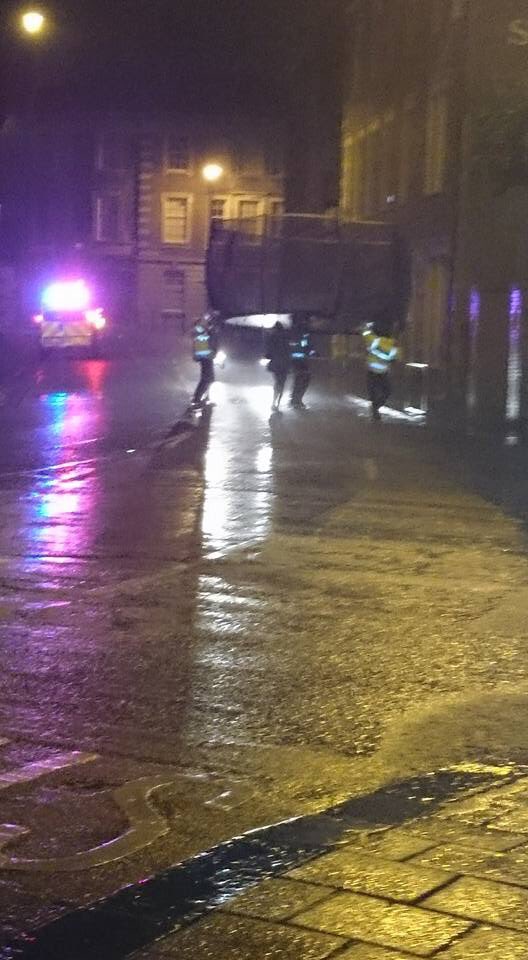 Trampoline returned to a happy owner. We've got to have a caption competition with this one! We'll retweet the best… https://t.co/K2cWVQUSe6
Police are warning motorists using the A1 and the A69 that they are helping to move another wind turbine today.
We will be transporting another wind turbine across the region from Blyth, to the A1, A69 and in to Cumbria. Apolog… https://t.co/pi5CBlcMLX
Police in Blyth are using painted messages on doorsteps to tackle underage drinking.
Read the full story ›
Northumbria Police are warning drivers that wind turbine parts are being moved today. This will affect traffic on the A1 and the A69.
Wind turbine parts being transported across the region today from Blyth to the A1 on to the A69 and into Cumbria. A… https://t.co/FpJeQSLDY7
Load more updates