Three of our region's boxers have been officially named in Great Britain's squad to compete at the Olympic Games in Rio
Read the full story ›
Pat McCormack has become the 11th British boxer to qualify for the Rio Olympics after his victory at a tournament in Azerbaijan
Read the full story ›
Advertisement
As the world mourns the death of sporting legend Mohammed Ali boxing fans in the North East have been remembering his remarkable and unlikely visit to Newcastle and South Shields in the 1970's.
The man dubbed simply "the greatest" amazed locals as he flew in to spar with boys at local boxing clubs and even had his marriage blessed here.
Helen Pearson has the story.
Former Sunderland boxer Tony Jeffries has criticised at the decision to allow professionals to fight in the Olympic Games
Read the full story ›
Savannah Marshall has become Great Britain's 10th boxer to qualify for the Olympic Games in Rio
Read the full story ›
After overcoming Rodrigo Guerrero last night, Darlington boxer Stuart Hall has set his sights on reclaiming the IBF Bantamweight title
Read the full story ›
Advertisement
Professional boxing will return to Newcastle later this year.
Tyneside promoter-manager, Steve Wraith will bring the sport back to St. James' Park.
The initial holding of three-four shows in the Bamburgh Suite at the football stadium will begin later this year. The first official event will be 'An Evening with Riddick Bowe' on April 9th.
I'm a lifelong Newcastle fan myself so to be able to match the two (boxing and Newcastle United) is perfect for me.
– Tyneside promoter-manager, Steve Wraith
Darlington boxer Stuart Hall could get the chance to reclaim the world title he held almost two years ago
Read the full story ›
World champion boxer Glenn McCrory is back, this time not in the ring but on the stage.
He will be returning to his home town of Stanley in County Durham for a one man show.
It's the story behind family life and focusses on his relationship with his brother who had a muscular wasting illness.
Kris Jepson has been to find out more:
Sunderland boxer Warren Baister has turned professional.
The 29-year-old, who competed for Team England in the 2014 Commonwealth Games in Glasgow, has signed a contract with Macklin Gym Marbella (MGM) in Spain.
Baister, who was British champion and two-time ABA Heavyweight champion, confirmed the news on his Twitter account.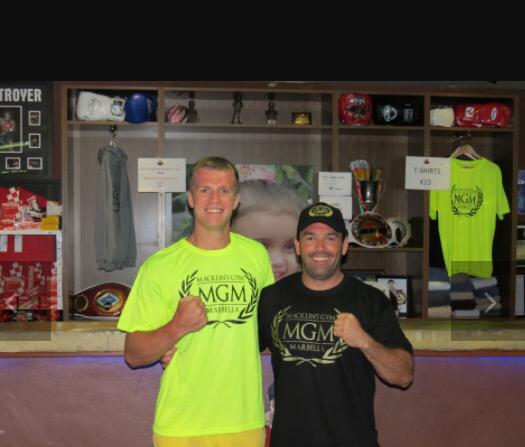 Load more updates