Baby prepares for transplant at the Bubble Unit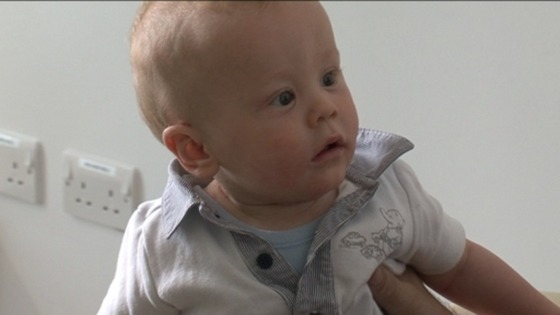 A baby boy, who's in desperate need of a bone marrow transplant, is getting ready for an operation which could save his life.
Nine month old Danny Bryan has Wiskott Aldrich Syndrome, which makes his immune system very weak. He's arrived at Newcastle's RVI for his surgery in a few weeks time. He's currently living in sterile conditions in 'the bubble unit' while preparations are underway.
Danny's mother, Claire Bryan, said: "It's a massive day for us. I didn't think it would ever come but ithas come quick. Were really scared. Were petrified. It's going to be ups and downs. We don't want to go through it but it's the only chance. We have to."