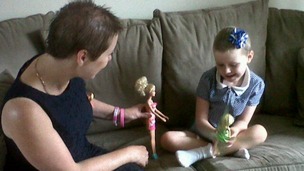 Parents raising money for their daughter to have cancer treatment are overwhelmed by the generosity of people around the world.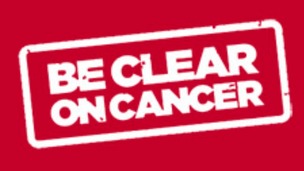 A new campaign has been launched in the North East today to raise awareness of kidney and bladder cancer.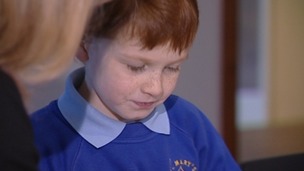 A charity says many children do not receive enough support when they miss school for cancer treatments.
Live updates
New cancer drug on trial
A drug that could help to tackle all forms of cancer is being trialled at Newcastle University.
Specialists at the Northern Institute of Cancer Research are working with dozens of patients who have no further options of surgery, or drugs that are currently available.
If successful, the new treatment would work by starving the cancer cells of the nutrition they need to grow.
However, experts are stressing that the trials are at a very early stage.
A Northumberland father who handed an American child with cancer a new lease of life has flown out to meet him for the first time.
Barry Crackett, from Widdrington Station, travelled out to Los Angeles to meet schoolboy Ryan Compton, seven, after he saved his life through a bone marrow transplant.
"I was feeling quite nervous, there had been a big build-up and there was loads of camera crews.

"I met him and we got on straight away, the day was so busy I did not really get a chance to speak to the family that day, but we then spent the rest of the week with them.

"We hugged each other and everyone was crying. We clicked with the family straight away, they are really nice people and we have a lot of the same interests."
– Barry Crackett

The 34-year-old first joined the Anthony Nolan register in 2002 and in October 2010 he was told they had found a match.

Along with his wife Jessica and newborn son Sol, Mr Crackett has now spent a week with Ryan and his family, who have said that without him their son would not be with them today.

Ryan's mother, Maggie Compton, said they had wanted to thank Barry for what he did for a long time.
"We wanted from the minute that we heard that Ryan had a perfect match to know who he was.

"We always wanted to thank him for being so selfless, not knowing us but going to such a great length to save his life.

"Ryan is so healthy now, he is now able to be a normal little boy. Without Barry we would not have Ryan with us today.

"It was overwhelming in a wonderful way to meet Barry, it's hard to put into words what the day meant. We feel like instant family with them. My son is running around and he is being powered by Barry's blood."
– Maggie Compton
Advertisement
If you are diagnosed with cancer it is obviously a time of great emotional stress.
However, new research has shown that it can also hit patients hard financially.
Travel costs for treatment can be one of the biggest expenses, as Derek Proud reports.
Watch his full report below.
Prostate cancer breakthrough
Scientists in the region have made a major breakthrough in finding out how prostate cancer starts.
The team from the University of York have confirmed a link between stem cells and the cancer itself.
In years to come the findings of their research could revolutionise the way patients are treated.
You can watch the full report from Claire Montgomery below.
Prostate cancer breakthrough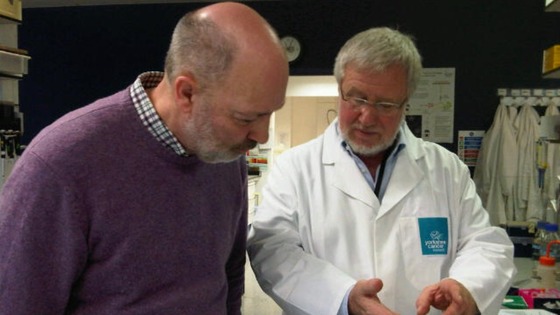 Brian Richardson from York is welcoming today's announcement.
He had surgery after being diagnosed with prostate cancer last year.
He said:
"At the time I was diagnosed, it was either a matter of getting radiotherapy, chemotherapy and I took the decision to have the prostate removed because the cancer was within the prostate.
"But, in years to come, with the research that has been talked about today, it means there is a likelihood they can treat the cancer chemically without having to remove the gland."
Prostate cancer breakthrough
Research carried out by scientists at the University of York has identified the driving force behind the development of prostate cancer.
The prostate cancer research has been funded by Yorkshire Cancer Research who gave over two million pounds to the unit in August 2011 to fund a five year programme.
"This exciting discovery is another step forward in our understanding of how prostate cancer begins. Professor Maitland has detected one of the earliest possible changes in the development of prostate cancer.

"The findings mean that new therapies can now be developed which specifically target the protein identified, killing the stem cells that remain after chemotherapy while leaving healthy cells untouched."
– Kathryn Scott, Head of Research Funding at Yorkshire Cancer Research

The new discovery now means that scientists can work towards the development of drugs that specifically target stem cells and more effectively work against the root cause of the disease.
"This discovery marks a fundamental shift in our understanding of how solid cancers start. It is believed that 'root' cancer cells arise from healthy stem cells going wrong - for example certain controls can be turned off which allow the cells to keep growing and invade surrounding tissue.

"In blood cancers DNA is rearranged which results in a mutant protein that drives cancer progression.

"Although similar rearrangements have recently been discovered in solid cancers, until now, they have not been considered as stem cell functions.

"Our work has challenged this idea."
– Professor Norman Maitland, Director of the YCR Cancer Research Unit
Advertisement
Prostate cancer breakthrough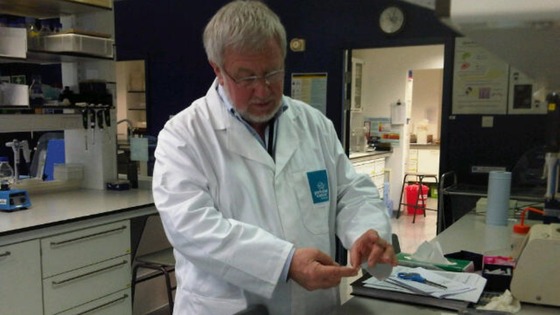 Scientists based at the University of York have discovered what could be the driving force behind why people develop prostate cancer.
The research - which has been published today - reveals the existence of DNA formation which could go on to cause prostate cancer.
The discovery means that treatment can now be developed to fight the disease more effectively.
Sir Bobby's charity raises £5m
Five years ago, ITV News brought you the story of a charity that was launched to find ways of detecting and fighting cancer which was the brainchild of Sir Bobby Robson.
The aim of the charity's campaign was to raise half a million pounds, but today his foundation has passed the five million pound mark.
Sir Bobby's wife, Lady Elsie, has never spoken publicly since Sir Bobby's death - until today.
Lady Elsie says that he would have been humbled by what has been achieved.
Kenny Toal's report contains flash photography - you can watch it below.
Sir Bobby's charity raises £5m
Sir Bobby Robson fought cancer five times and dedicated the last 18 months of his life to his charity The Sir Bobby Robson Foundation.
Speaking publicly for the first time, his wife Lady Elsie told ITV News that he would have been humbled by the response of people.
Sir Bobby's charity raises £5m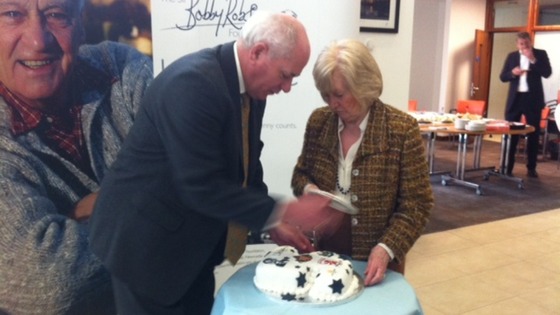 Load more updates
Back to top