The Community Peer Mentor scheme is expanding across more towns and villages throughout County Durham and Darlington.
Read the full story ›
Daniel Garland, 19, appeared at Teesside Crown Court to admit a charge about a bomb hoax, but pleaded not guilty to a blackmail charge
Read the full story ›
Advertisement
A nine-year-old cat from Chester-le-Street made a lucky escape after finding a cooked chicken breast laced in rat poison.
Read the full story ›
Police are appealing for the public's help to locate missing man Paul Kylo.
Paul, aged 43, was reported missing on Monday, May 8 from Hopewood Park Hospital and was last seen wearing blue jeans, a navy parka-style jacket and trainers.
He is described as 6' tall, of slim build with dark brown hair. His last known home address is in the Chester-Le-Street area.
One lane is blocked and there is slow traffic on the A1(M) northbound because of an accident.
The incident took place before J63 A167 / A183 (Chester-le-Street). Lane one (of two) is blocked.
A 19-year-old woman is to appear before magistrates charged with the murder of Mark Shaw, whose body was found in his house in Grange Villa, near Chester-Le-Street in December.
Zoe Warren was arrested on 9 March at an address in Washington. She was charged with the murder of Mark, who was known locally as 'Sharky'.
Kieran Adey, aged 18 has already appeared in court charged with Mark's murder; three people remain on police bail while enquiries continue.
Mark Shaw, aged 29 died from a stab wound but had also been subjected to a prolonged assault in his home on Pine Street.
Advertisement
Emergency services are investigating after a coach burst into flames on the side of a busy motorway.
Fire and rescue services were called to the A1M northbound near Junction 63, at around 9:25am on Thursday morning after reports of a coach on fire.
Firefighters tackled the blaze, leaving motorists facing tailbacks.
Nobody was injured during the fire.
Photos from the incident where Durham, High Handenhold & Spennymoor crews dealing with A1M bus fire this morning. https://t.co/rReoHH5qJR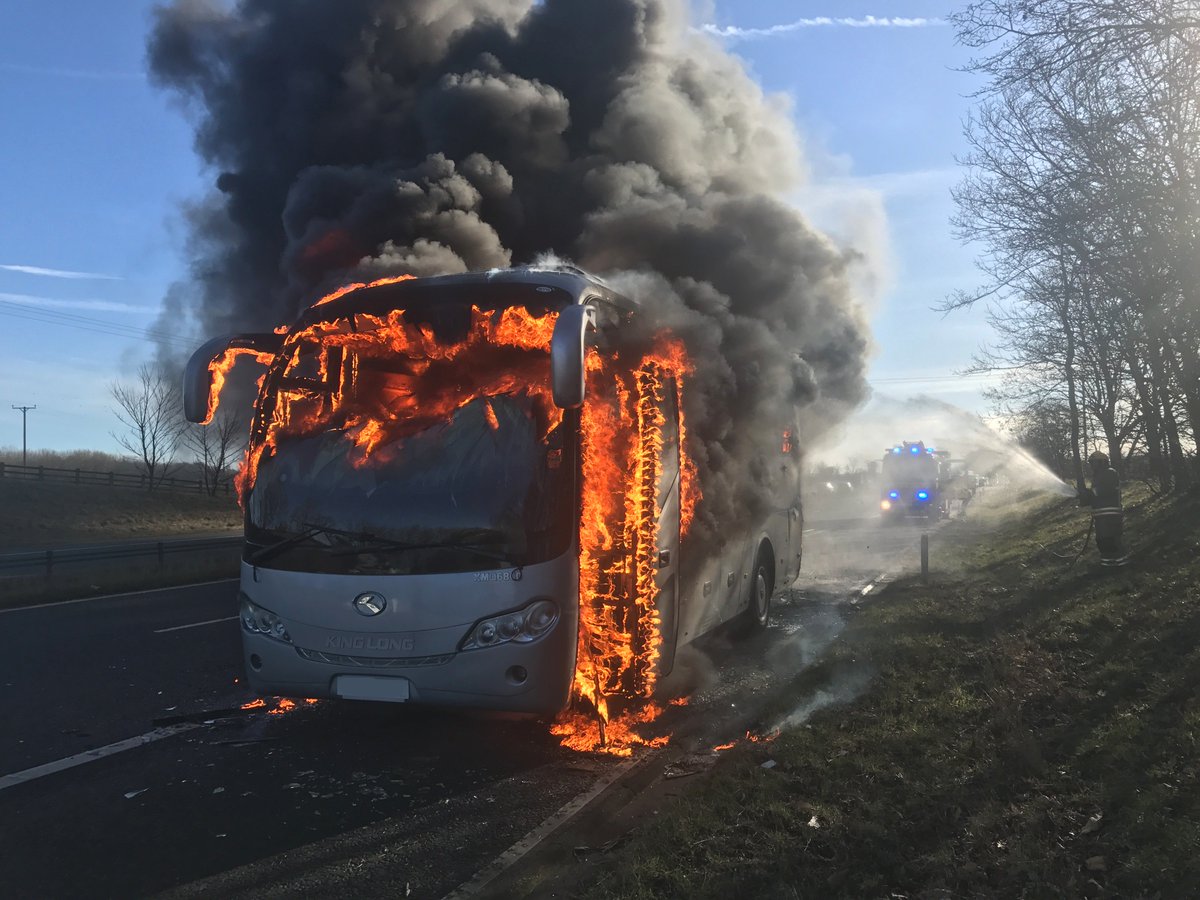 There were no injuries and nobody was hurt.

"We do not yet know what caused the fire but an investigation is underway."
– County Durham and Darlingotn Fire and Rescue
Irene Clennell, a County Durham mother deported to Singapore, has spoken to ITV Tyne Tees, describing her treatment as 'degrading'.
Read the full story ›
The treatment of a woman, married to a County Durham man for almost 30 years, marks a 'new low' and 'goes against any British sense of decency' according to an organisation which provides services for migrants.
Irene Clennell, originally from Singapore, was deported after spending time in a detention centre because she lost her right to remain in the UK.
Clennell has been married to John from Chester-le-Street, since 1988. They had two children together and now have a grandchild.
She was given indefinite leave to remain in the UK after her marriage, but spent periods back in Singapore caring for her parents before they died.
Clennell lost her right to remain in the UK, as she is understood to have spent more than two years out of the county.
Her last visitor visa expired last year and she was sent to a detention centre in Scotland after a routine appointment with immigration service in mid-January.
On Sunday, February 26th, Clennell was forcibly removed from the country and sent back to Singapore. Her family have now set up a campaign and 'Go Fund Me' page to try and get her back home.
"Covertly forcing a grandmother - who has lived, worked and raised a family here for decades – out of the country goes against any British sense of decency and should never have happened. This case marks a new low for our out-of-touch system. Irene has British children and grandchildren, cares for her sick British husband, and has contributed more here than her country of birth. Yet secret deportation flights at great cost to the public purse are a common feature of today's immigration system, as is scheduling flights on Sundays or other times when legal support is sparse. This is the human cost of a political push for arbitrary migration targets which don't take real life into account. Irene will continue to challenge this inhumane decision. For the sake of Irene and many like her, the Home Office need an urgent rethink."
– Spokesperson, Migrant Voice
The Home Office have released the following statement:
"All applications for leave to remain in the UK are considered on their individual merits and in line with the immigration rules. We expect those with no legal right to remain in the country to leave."
A mother, originally from Singapore, who's been married to a County Durham man for almost 30 years has been deported.
Read the full story ›
Load more updates