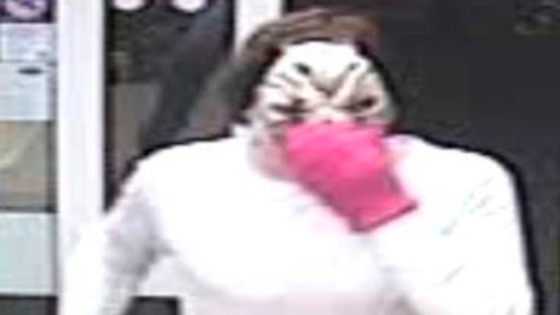 At 9.25pm on Good Friday police received a call from staff at Sainsbury's Local, The Avenue, Chester-Le-Street stating that a man had come into the store in a Halloween mask.
He jumped over the till, took money, and made off from the store.
Det Insp Gavin Heckles, who is leading the investigation said:"The shop assistant has been really shaken by this incident and I would request anyone with information to come forward to help catch this male. He is wearing a distinctive Halloween mask and pink gloves, do you recognise him?"
The man is believed to have run from the store down Fife Avenue in the direction of the train station.
He is described as being over six feet tall and of stocky build, wearing dark trousers and long sleeved white cotton shirt.