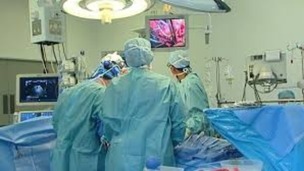 Children's heart surgery is set to resume at Leeds General Infirmary after days of uncertainty over its future.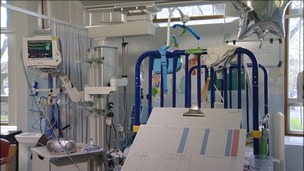 A health expert from the North East says an argument about the future of children's heart services in our region has wasted time and money.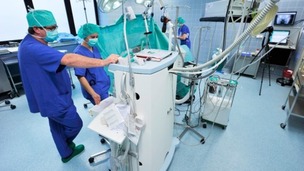 The Children's Heart Federation says the interests of management at the LGI have been "put ahead of critically ill children".
Live updates
Heart unit battle: Latest
Mortality rates for all children's heart surgery centres have been released following the temporary suspension of operations at the Leeds unit. It comes following concerns about death rates at Leeds which emerged after Newcastle's Freeman Hospital was chosen as the designated heart surgery centre.
The Freeman was selected over Leeds General Infirmary following the biggest consultation the NHS has ever carried out. However that decision is now on hold after campaigners in Leeds won a high court battle which upheld concerns that the rating system used during the decision process was flawed.
Now, data released by NHS England shows that none of the 10 centres in England breached thresholds for child heart surgery deaths, however Leeds General Infirmary was very close to the alert level. Operations resumed at the unit on Wednesday following a safety review.
Children's heart surgery resumes
National
Children's heart surgery at Leeds General Infirmary resumed today, less than two weeks after all operations were abruptly suspended.
Concern had been raised over figures showing a high death rate at the unit but that data was discredited.
Now children are being operated on once again, as Damon Green reports.
Advertisement
Children's heart surgery resumes
Calendar
The CEO of the Leeds Teaching Hospital NHS Trust has spoken out to reassure families about the children's heart surgery unit's reputation.
The unit is categorically safe and is as safe as any unit in the country."
– Maggie Boyle, CEO Leeds Teaching Hospital NHS Trust
Children's heart surgery resumes
Calendar
Deputy Medical Director for NHS England, Dr Mike Bewick, has told a health scrutiny committee, "to not do things is very easy. We are always criticised for not taking action and we thought there were potential dangers. NHS England should be applauded for making a swift decision."
He added that a rapid review of the unit over the weekend found it to be safe. He said cardiologists and staff are dedicated and are doing what they believe in.
Children's heart surgery resumes
Calendar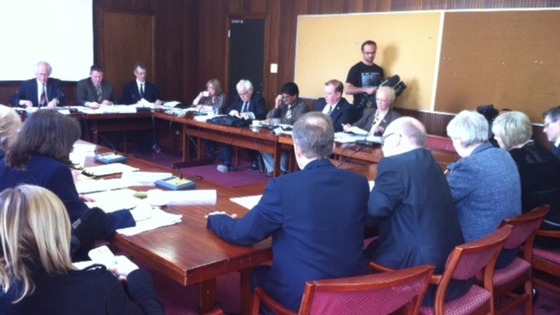 Dr Mike Bewick, the deputy medical director of NHS England, has attended a meeting with the Yorkshire and the Humber health scrutiny committee to discuss the events surrounding the suspension of surgery at the Leeds children's heart surgery unit.
Children's heart surgery resumes
Calendar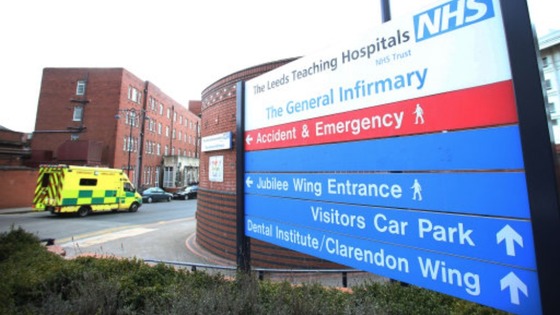 Almost two weeks after surgery was suspended at the region's only children's heart unit over concerns about death rates, services will resume today. The region's health scrutiny committee is also meeting this morning and has invited key players in that decision-making process.
NHS England said there will be a phased restart to surgery at Leeds General Infirmary
Advertisement
Children's heart surgery resumes
Calendar
The campaign group Save our Surgery, which wants to keep children's heart surgery going at Leeds General Infirmary, is demanding an investigation into the suspension of operations at the unit.
"Given that the suspension potentially put patients at risk, has caused huge inconvenience and added stress to the families of children who have had to be treated elsewhere, and created unnecessary worries and fears amongst previous patients' families, questions must be asked as to why operations were suspended in the first place.

"We fear it's no coincidence that the action was taken on the day following the High Court verdict quashing the decision that Leeds should stop surgery, as part of the Safe and Sustainable review."
"Most irresponsible of all was the use of mortality data that had not been verified. Its use by Professor Sir Roger Boyle was roundly attacked by the body compiling it and also by the British Congenital Cardiac Association. Following proper examination and verification by CCAD and Nicor, the pediatric cardiac surgery mortality figures have been certified as being within the normal accepted range.
"We hope those who made this decision will now be held to account. This whole exercise has been NHS politics at its worst. We call on the Secretary of State to launch an urgent inquiry into these events and what led them to happen. We also want him to make a decision following the Independent Reconfiguration Panel report which will genuinely put the interests of patients first. In our view, this means keeping both the Leeds and the Newcastle units open."
– Sharon Cheng, Save Our Surgery
Children's heart surgery resumes
Child heart surgery is to restart at Leeds General Infirmary tomorrow after services were stopped last month following concern over death rates.
Patients have been receiving treatment at the Freeman Hospital in Newcastle since services at the Leeds hospital were suspended.
Children's heart surgery resumes
Calendar
Surgeons at Leeds General Infirmary are preparing to restart children's heart operations after they were suspended over safety fears a fortnight ago. NHS bosses agreed yesterday that there is no reason why operations should not be carried out at the unit.
Children's heart surgery resumes
Calendar
The Save Our Surgery campaign group has released a statement welcoming the resumption of children's heart surgery in Leeds.
Save our Surgery is relieved that the children's heart unit is to reopen, ending a very difficult period for all connected to the children's heart surgery service at Leeds General Infirmary. We hope patients and their families will feel reassured that the unit has been proven to be performing at the highest standard. Our main focus since the suspension of the service has been on ensuring surgery resumes as quickly as possible, however we do have numerous concerns about the chain of events that led to this decision.
We seek urgent reassurance from the Secretary of State for Health that actions taken were in no way related to our High Court judgement the previous day, and we call for an investigation into how unverified mortality data and "rumblings" from parties with an interest in the outcome of the judicial review could have led to the unit being shut so dramatically. We will release a further statement in due course detailing the questions we feel need answering.
– Save Our Surgery
Load more updates
Back to top