Live updates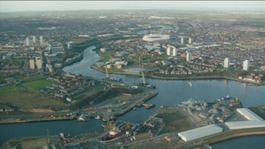 The official signing of the Sunderland City Deal in partnership with South Tyneside has taken place.
Read the full story
City Deals for North East
North East MP James Wharton has welcome the announcement that the Tees Valley City Deal bid is to progress through to the next round.
Mr Wharton was the first MP to call on the Tees Valley LEP to bid for the City Deal status and has previously lobbied ministers on behalf of the area.
"I have been a long term supporter of this important bid.

If successful it will transfer a whole host of powers from national government to a local level.

Control over transport and skills spending, to name but two key areas, will mean local businesses can properly plan for Teesside's future economy.

This has real implications for our area's long term development and will see more control over spending in a whole host of areas controlled locally.

This is real and tangible decentralisation and our area is at the forefront of the process."
– James Wharton MP
Advertisement
City Deals for North East
Cities Minister Greg Clark has confirmed that the Tees Valley's city deal bid will now go through to the next stage.
The next stage will work towards determining which powers can be transferred to a local level, in order to determine the detail before a final decision can be made.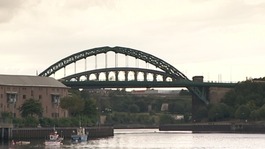 Deputy PM Nick Clegg launches the second wave of City Deals. Sunderland and the Tees Valley will bid for more powers to generate growth.
Read the full story
Back to top