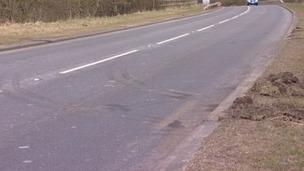 Two people have been killed and a man is critical in hospital after a three-vehicle collision in Nunthorpe, Middlesbrough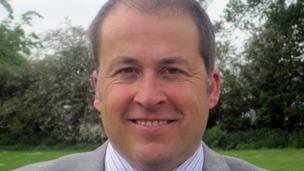 The Chief Constable of Cleveland Police has released a statement about the dismissal of Deputy Chief Constable Derek Bonnard.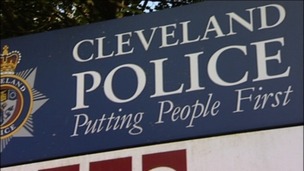 The police watchdog have released a statement after a complaint was upheld against Cleveland Police.
Live updates
Cleveland Deputy Chief faces IPCC Disciplinary Hearing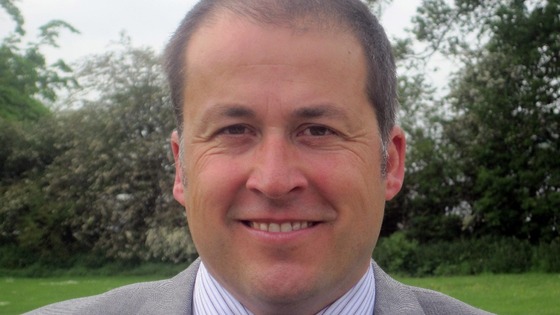 The suspended deputy Chief Constable of Cleveland Police Derek Bonnard is due to attend a disciplinary hearing today to face seven allegations of potential gross misconduct. The hearing will be held at an undisclosed location and is expected to last for up to four weeks.
The hearing follows a managed investigation carried out by the Independent Police Complaints Commission following a referral from Cleveland Police Authority in August 2011. Mr Bonnard will remain suspended from duty throughout the hearing.
Police watchdog investigating senior member of Cleveland Police
Cleveland Police have suspended a senior member of staff after the Independent Police Complaints Commission announced an investigation into allegations of misuse of public funds.
The police watchdog is investigating claims that unauthorised payments were made to an outside company by Assistant Chief Officer Ann Hall, who is responsible for the Cleveland force's finance and commissioning.
The payments, said to have been made to an executive coaching company between July 2010 and October 2011, are thought to amount to thousands of pounds.
Cleveland Police are also carrying out an independent investigation, alongside the IPCC enquiry.
In a statement, the IPCC said:
"Any allegations of misuse of public funds is serious and must be investigated.

"Given the recent history of Cleveland Police....I can appreciate that news of this investigation may cause some concern among the public.

"I can assure them this investigation will be thorough and conducted as quickly as possible."
– IPCC Commissioner Cindy Butts
Advertisement
Inquest finds Cleveland police chief leapt to his death
A dedicated senior police officer with a history of depression jumped off a railway viaduct the day after seeing his community mental health nurse, an inquest heard today.
Detective Chief Superintendent Stewart Swinson was six months from retiring as Cleveland Police's Head of Crime when he fell to his death in Yarm last March.
The 47-year-old married father-of-two was devoted to his family and loved his job, but found the role stressful, the Court heard.
The force has been subject to investigations into corruption but Mr Swinson was under no suspicion and was reassured by the then temporary Chief Constable Jacqui Cheer when he was off work sick.
Mr Swinson suffered recurring bouts of depression and had tried to kill himself in 1993, the court heard.
"The evidence shows Stewart Swinson was a remarkable gentleman.

He suffered badly from depression, certainly as far back as 1993."
– Michael Sheffield, coroner
We all miss and will always remember Stewart, who was an outstanding police officer, leader and a treasured and much-loved husband, father, son and brother.

He made an outstanding contribution to policing over three decades and we are very proud of his achievements."
– Assistant Chief Constable Sean White
Inquest for Cleveland Police chief
An inquest is due to take place into the death of a senior police officer who fell from a bridge near Stockton-on-Tees.
47-year-old Detective Chief Superintendent Stewart Swinson, who was head of crime for Cleveland Police, was found dead in March last year.
His body was found near a bridge in Yarm. At the time police said the incident was not being treated as suspicious.
He was described by the force as "dedicated, hardworking and respected by everyone who knew him and who worked with him".
Temporary chief to take Cleveland job full-time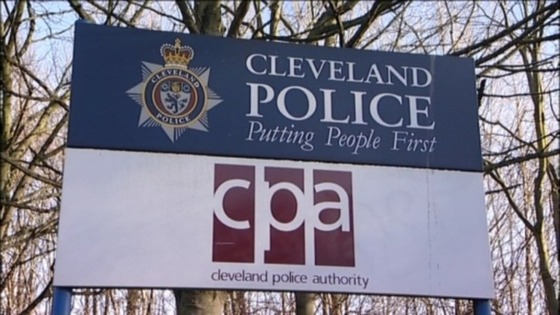 The temporary chief constable of Cleveland Police has been recommended for the job on a permanent basis.
Jacqui Cheer took charge of the force in October 2011, after the suspension of the former chief constable Sean Price.
Her appointment will be confirmed at a meeting next week.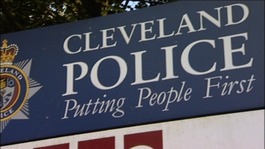 The police watchdog have released a statement after a complaint was upheld against Cleveland Police.
Read the full story
Advertisement
Cleveland IPCC complaint
Complaint upheld against Cleveland Police
The police watchdog, the IPCC, has upheld a complaint that a Cleveland Police officer punched a man.
The man in his forties was arrested at home in Hartlepool last year.
He also said police went through his mobile phone to stop him filming the incident.
The officer involved will face a misconduct meeting, and the force has been asked to look into whether the man was wrongly arrested.
Appeal for key witness to come forward after fatal collision
Police are appealing for a man to come forward who may have vital information to help an investigation into a fatal road traffic collision in Hartlepool.
28-year-old James Gibson from Tyneside was killed on 19th December last year following a collision with a blue Jaguar on Grange Road at around 5.35pm.
We have had a good response from people coming forward with information, but I would like to speak with this man who may have engaged in conversation with the driver of the car.

It may be that this man is from out of the area or that he doesn't feel his information is relevant, but I would be keen to speak with him.

I would also like to speak to anyone who witnessed the collision or was in the street immediately afterwards and hasn't come forward."
– Sgt Harry Simpson, Cleveland Police

The driver of the Jaguar, a 58-year-old man, has been arrested on suspicion of causing death by dangerous driving and he is currently on bail.

Anyone with information is asked to contact Harry Simpson on 101.
Cleveland Police's new plans
"By taking out senior managers who inevitably cost me more, I can retain higher numbers of officers"
The Chief Constable of Cleveland Police, Jacqui Cheer, has insisted that plans to restructure the Cleveland Police force, in order to meet its new budget, will not impact the service provided to the public.
The Chief says that the new measures will reduce the need for more senior officers which will reduce the force's spending.
Cleveland Police's new plans
Plans unveiled for Cleveland Police's restructure
Cleveland Police has unveiled its plans to restructure the force in order to meet its new budget which has been cut under the spending review.
Temporary Chief Constable Jacqui Cheer says that the force must lose 300 officers by next year because of the cuts.
The new system will place Chief Inspectors into four districts within the force area who will lead policing teams.
Load more updates
Back to top