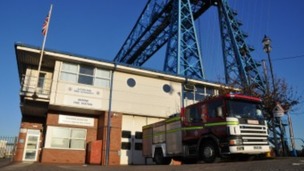 The FBU condemns Cleveland Fire Brigade £6m cuts which will see jobs go and a fire station close.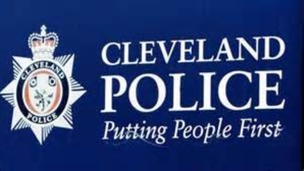 A report by a group of MPs is calling for a police code of ethics and says officers guilty of misconduct should have pensions cut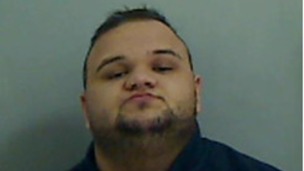 Police have released the photograph of a man they are trying to trace in connection with drugs and money laundering offences.
Live updates
Cleveland Police has launched a review of all firearms licence holders in their force area.
The review, which is expected to take a number of months, is part of the Force's aim to ensure everyone with firearms licences have been issued with them in the correct way.
There are currently a total of just under 4,000 licences held in Cleveland.
"Our aim in to reassure the people of Cleveland that we take our responsibilities in terms of protecting the public from danger extremely seriously.

" We are conducting the review to ensure that each and every individual that currently holds a firearms licence is suitable to do so. In light of recent incidents around the country we also need to ensure that our processes are robust and fit for purpose."
– Inspector Mark Robson, Cleveland Police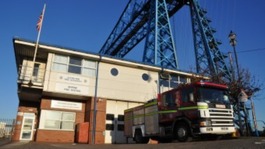 The FBU condemns Cleveland Fire Brigade £6m cuts which will see jobs go and a fire station close.
Read the full story
Advertisement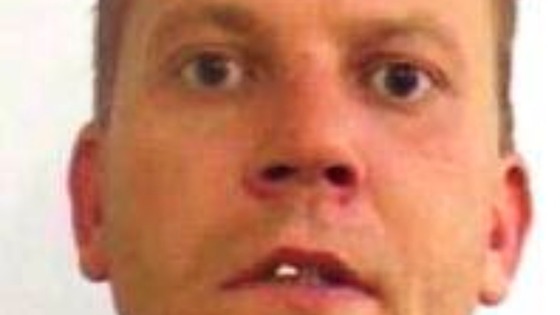 Police are searching for a man who failed to return to Kirklevington Prison in Stockton.
He had been out on day release, and failed to return on the evening of Saturday 1st March.
Officers have been carrying out investigations not only in Cleveland but other areas where he has connections.
He is described as 6'2" tall with blue eyes, and an upper front gold tooth.Land was serving time for a burglary offence in the South Yorkshire area, where he originates.
Police name Teesside crash victim
Police investigating a fatal crash on the A174 Brotton Bypass have arrested a19-year-old man on suspicion of causing death by dangerous driving. The incident happened at 5pm on Friday 7 February.
Three cars were involved in the collision: a black Vauxhall Corsa, a grey Audi estate and a white Volkswagen Scirocco.
One of the passengers in the Corsa, a 19-year-old man, was pronounced dead at the scene. Another passenger in the same car, an 18-year-old woman, was taken to hospital, where she is in a stable condition.
Witnesses can contact Cleveland Police by calling 101.
Cleveland Fire Brigade has issued Chinese Lantern safety advice ahead of Chinese New Year celebrations. Since 2009 there have been 11 Chinese lantern incidents throughout Cleveland.
"With Chinese New Year almost upon us I appeal to local people to think about the potential consequences of igniting a sky lantern.

"The huge fire at Smethwick in the West Midlands last year is a reminder to us all of the devastation they can cause. As a Brigade we will continue to lobby the Government to introduce legislation to ban sky lanterns.

"Once they are lit and travel into the sky, no-one has any control over where and when they will land. They pose a serious risk to property, wildlife, the environment and people's lives and the sooner they are banned, the better."
– PHIL LANCASTER Cleveland Fire Brigade's Director of Community Protection

SAFETY TIPS FROM CLEVELAND FIRE BRIGADE

-Lanterns must be used by responsible adults only

-Water should always be on hand in case the lanterns catch fire

-The launch area needs to be kept clear of combustible materialsDamaged lanterns must not be used

-Ensure sufficient clearance to avoid obstacles such as trees, powerlines or buildings

-Do not launch near roads, especially major roads or motorways

-Do not launch within five miles of an airport

-Do not launch in wind speeds in excess of five miles per hour (mph)Do not smoke whilst handling lanterns
Call for cash after flooding
Redcar and Cleveland Council's leader, Cllr George Dunning, has written to the local government Minister, Eric Pickles, making a special plea for help.
"I hope the Government will heed this call. A lot of people suffered from these floods.

"We will be responding to their requests to clean and make safe affected communities, but the council cannot do all this on its own.

"That is why we are approaching the government for Bellwin funding."
– Cllr George Dunning, Leader, Redcar and Cleveland Council
Advertisement
Call for cash after flooding
The government is being asked for money to help those affected by flooding after torrential rain in parts of the region last weekend.
Saltburn, Redcar and other areas of East Cleveland were hardest hit. A number of people were forced to leave their homes.
Redcar and Cleveland Council is asking for funds from special cash reserves held by the government for emergencies like this.
West Country (W)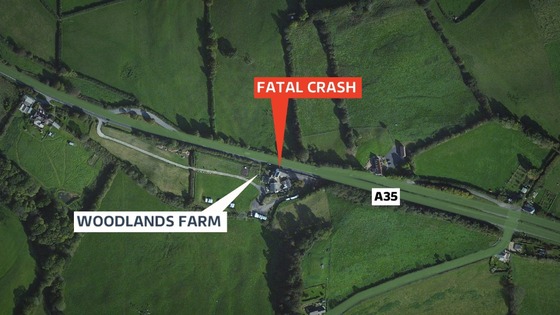 A man was killed and another seriously injured in a crash involving three vans in Dorset.
It happened outside Woodlands Farm on the A35 near Bridport at 6pm on Monday night.
A 49-year-old man from Cleveland died at the scene.
A 32-year-old man from Bournemouth was airlifted to hospital with serious but not life-threatening injuries.
The third van driver, a 48-year-old man from Wareham, suffered minor injuries.
The road was closed for 12 hours while investigations took place.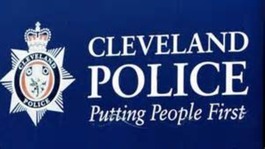 A report by a group of MPs is calling for a police code of ethics and says officers guilty of misconduct should have pensions cut
Read the full story
Cleveland Police ethics report
A report into policing standards says the alleged corruption and incompetence at Cleveland Police must have shaken the faith of the public in their top officers.
The Home Affairs Committee report says that policing in Cleveland is notable for the series of alleged on-going scandals.
The report calls for a new national police code of ethics and integrity and says that officers found guilty of serious misconduct should have their pensions cut.
The report also says that guidance issued by the College of Policing should be binding and Chiefs who do not follow them should be subject to fines and disciplinary proceedings.
"We make no comment on the individual cases in Cleveland, but a concentration of so many egregious cases of alleged corruption and incompetence must have shaken the faith of the public in their top officers."
– Home Affairs Committee report
Load more updates
Back to top