The Labour MP for Durham City Roberta Blackman-Woods has resigned from the Labour shadow team.
In her letter of resignation she said that she didn't believe the Labour Remain message about supporting a reformed EU was made effectively enough.
I have just resigned my position on the frontbench for the reasons as set out below in my letter to Jeremy https://t.co/wtYq5lgt9D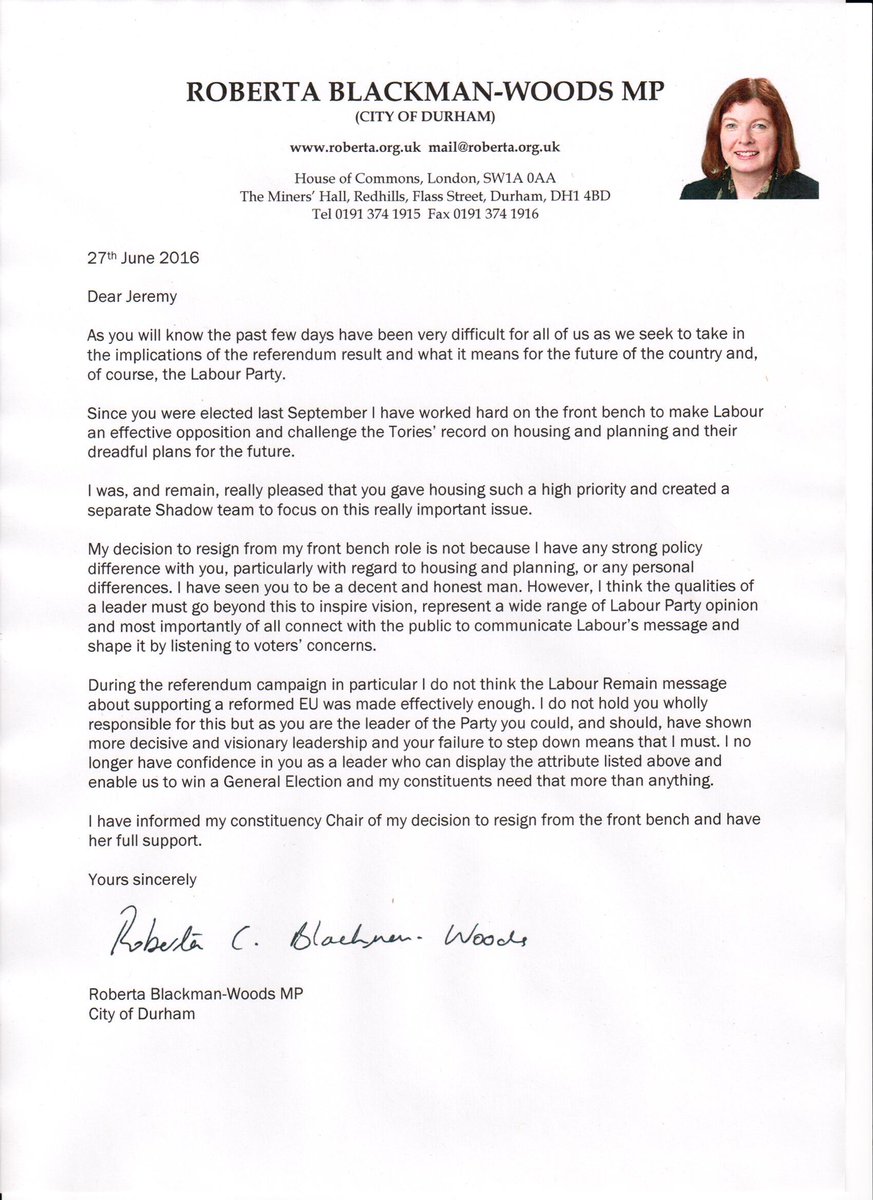 The Labour MP for Stockton North Alex Cunningham has resigned as Shadow Minister for the Natural Environment.
In his resignation letter he said that he is not convinced the Labour party can win the next General Election with Jeremy Corbyn as leader.
A few minutes ago I formally tendered to Jeremy Corbyn my resignation from the post of Shadow Minister for the Natural Environment.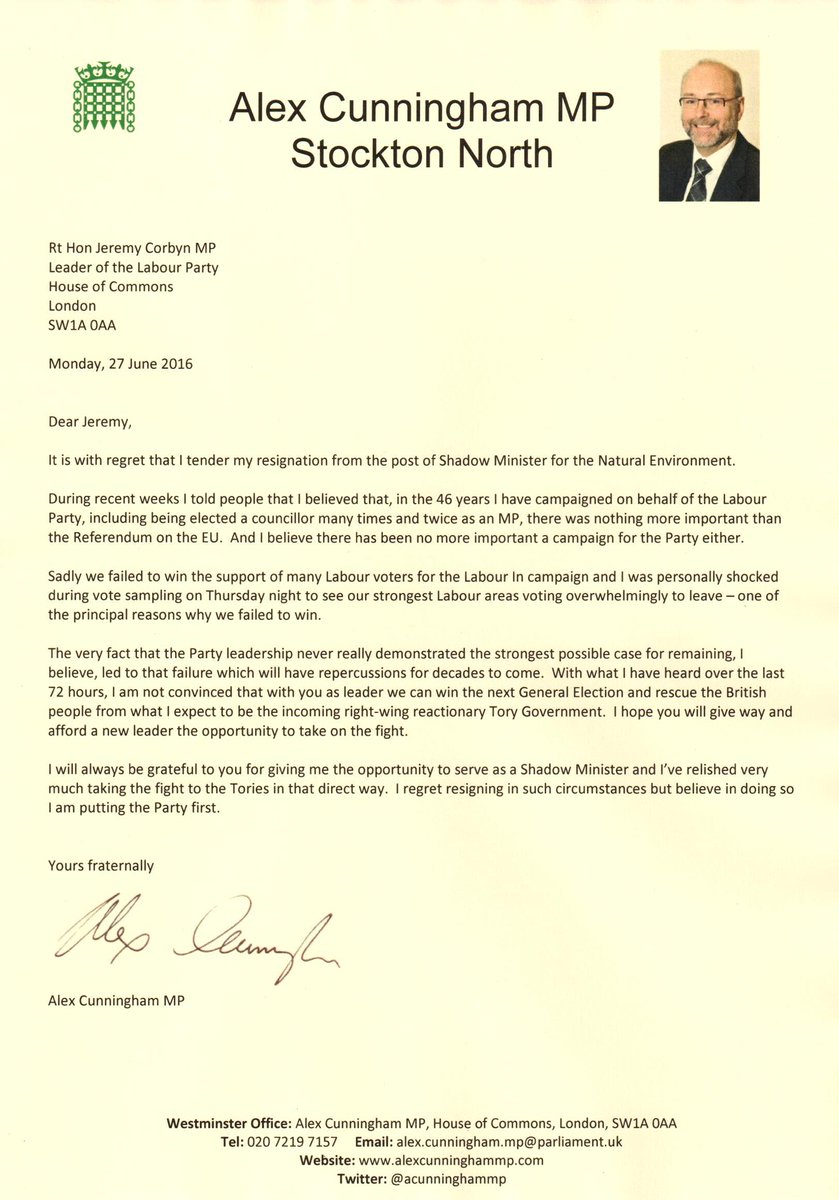 Advertisement
Labour's new shadow cabinet has most NE MPs since Blair/Brown years - @patglassmp at Ed, @andymcdonaldmp at Transport & Dave Anderson at NI
The Labour MP for Redcar Anna Turnley has resigned from the Labour shadow team.
In a letter she said that she does not believe Jeremy Corbyn - or his team 0 are providing a strong and competent leadership.
It is with great sadness that I just sent my resignation as Shadow Minister for Civil Society to Jeremy Corbyn. https://t.co/DDUgtff70Q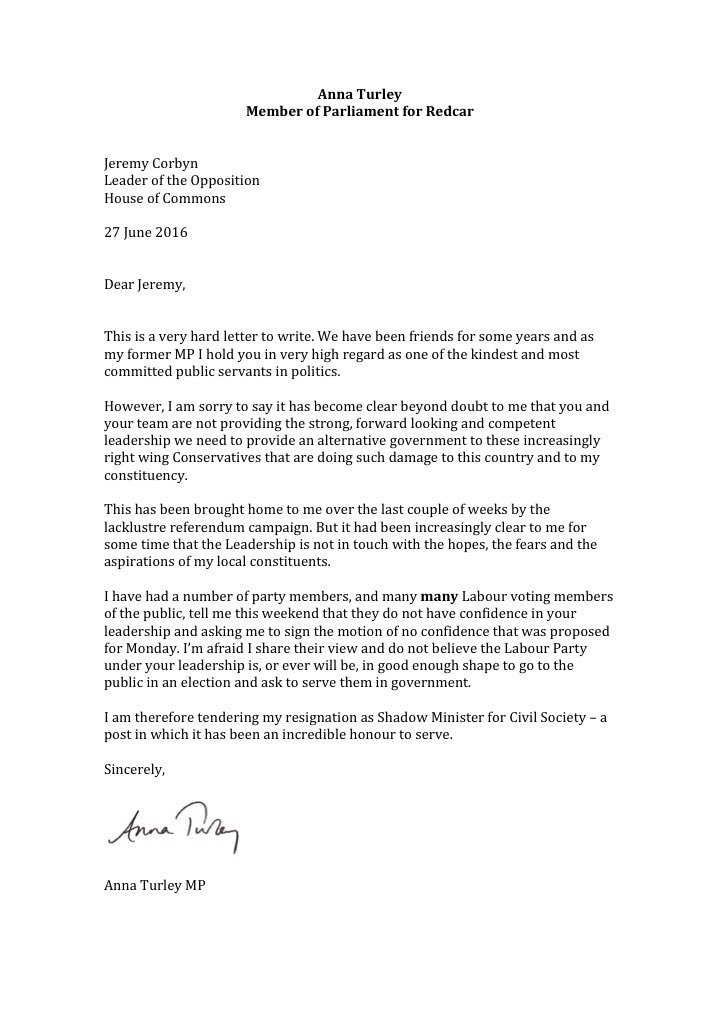 Drivers across County Durham and Darlington are being urged to take extra care following a sharp rise in the number of deaths on the area's roads.
There were 31 fatalities in the year 2015-16
This compares with 14 deaths in 2014-15
The figures are contained in a new report from Durham's Police and Crime Commissioner, Ron Hogg. He said:
I am saddened by the number of deaths on our roads, many of which could potentially have been avoided.

... I am calling on all road users to ensure they take plenty of time for their journeys, to avoid making rash decisions when driving, and to pay extra care and attention so that we reduce the number of needless fatalities and injuries. We all want everyone to get home safely.
– Ron Hogg, Durham Police and Crime Commissioner
Advertisement
The Bishop of Newcastle has called on people to unite, to heal divisions highlighted by the EU referendum.
The Right Revd Christine Hardman says communities should work together to build a country she describes as 'generous, outward facing and welcoming'.
The Bishop told ITV News Tyne Tees that she was saddened by the nature of the debate on both sides at points during the campaign. In its aftermath, she hopes people can look to what they have in common.
Watch the Bishop's comments here:
The Conservative MP for Hexham says a priority in the wake of the Brexit vote is to secure the best possible deal for the UK with the EU.
Guy Opperman was speaking as northern Conservatives from the Remain and Leave camps met in Northumberland.
Mr Opperman campaigned for the country to stay in the EU. He was joined by the West Yorkshire MP Stuart Andrew who had voted to leave.
Mr Opperman denied it was difficult to come together in this way, telling ITV News Tyne Tees. 'We have to move on'.
Rain moving through on Sunday evening, but Monday looks like one of the better days of the week ahead
Read the full story ›
A cascade of Labour shadow cabinet members are resigning in protest at Jeremy Corbyn's leadership.
There has been continued criticism of the Labour leader's 'lacklustre' campaigning for Remain in the run-up to the EU referendum.
Durham MP Roberta Blackman-Woods was unhappy about Jeremy Corbyn sacking Hilary Benn from the shadow cabinet.
This is sad news indeed and I cannot understand how Jeremy thinks it will help his worsening position with the PLP https://t.co/LeC0OOdzq0
Tom Blenkinsop, MP for Middlesbrough South and East Cleveland, wants change.
It's now time to take our #Labour party back for the good of our party and our country.
Sedgefield's Phil Wilson went as far to write an article in a national newspaper.
But Wansbeck MP Ian Lavery supports Corbyn staying as leader.
If we don't respect democracy then we stand for nothing.The LP membership gave JC a massive mandate. I'm supporting the membership & Jeremy.
Load more updates