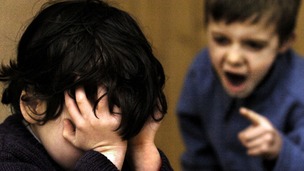 ITVTyneTees, NSPCC and BeatBullying have created this comprehensive guide on how to deal with bullying, for both parents and children.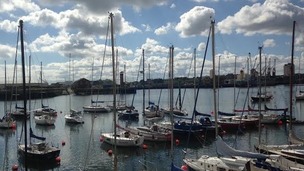 Most of the rain should have cleared away by Monday morning. Just some drizzle over the Pennines and the Cheviots, murky over the tops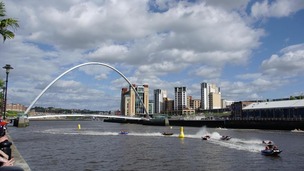 According to the Met Office, today is the last day of summer! Fine and bright today. Turning wet tonight
Live updates
Lancaster bomber returns to North East airfield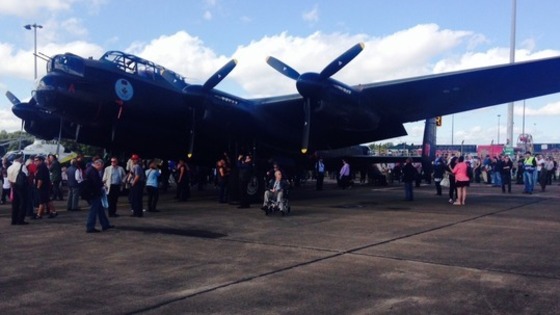 A Lancaster bomber that attracted thousands of visitors to Durham Tees Valley airport has cancelled its planned weekend events because of an engine problem.
The World War Two plane, which belongs to the Canadian Warplane Heritage Museum, ran into trouble as it flew away from the North East. It is now hangared and undergoing maintenance.
An 81-year-old woman has died after a crash in Sunderland.
The collision happened at 12.10pm today (Friday, 29th August) and involved two cars on the A690 Westbound at East Rainton, County Durham.
The driver of one of the vehicles, a woman aged 81, was taken to North Durham Hospital where she was pronounced dead.
The driver of the other vehicle was not injured.
The road was closed for around three hours while emergency services dealt with the collision.
Advertisement
The former Billingham House site on Belasis Avenue may be brought back into use after being bought by FUJIFILM Diosynth Biotechnologies.
Billingham House was once the biggest office block on Teesside but after closing in the mid 1990s it fell into disrepair and became a target for vandals and arsonists.
The Council planned to press ahead with pulling it down, but Bizzy B (the company who owned the building) took the battle to London's Court of Appeal arguing it had viable revamp plans for the building. The Court of Appeal ruling in May 2012 cleared the way for dismantling to begin.
Now, Stockton Council's Leader, Councillor Bob Cook, has said they are delighted with the news and hope that the purchase of the site will represent "the beginning of a new chapter in its life".
This is really encouraging news – we are very pleased the site has been bought by a local company and look forward to hearing more about Fujifilm's ambitions for it.

Local residents and businesses had to endure the eyesore that was Billingham House for several years and this was compounded by the fact the owners of the site did absolutely nothing to prevent it from falling into dereliction.

We were determined to put their misery to an end and we did, but of course once a building is demolished you naturally start to think about how that site might be used in the future.
– Councillor Bob Cook, Stockton's Council Leader
Newcastle celebs take part in ice bucket challenge
Sunderland AFC owner Ellis Short upped the stakes in the North East rivalry by nominating three prominent personnel at Newcastle United to take part in the ALS Ice Bucket Challenge.
Short posted a video of his own challenge on Sunderland's youtube channel as centre-back pairing West Brown and John O'Shea doused him in water beside the Stadium of Light pitch.
He nominated Newcastle owner, Mike Ashley, Manager Alan Pardew and player Jack Colback.
To see Ellis Short's Ice Bucket Challenge: Click Here
And now, Alan Pardew and Jack Colback has stepped up to the challenge, posting their own video on Newcastle United's youtube channel (see below).
To see more Newcastle celebrities who have undertaken the ALS Ice Bucket Challenge: Click Here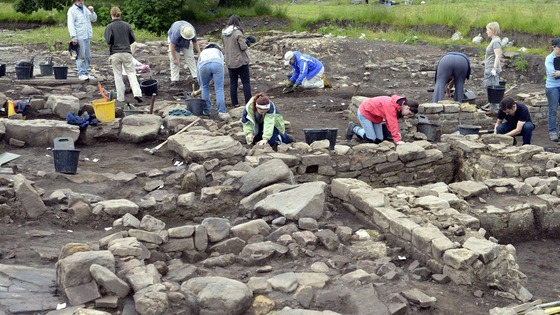 One of the most important archaeological sites in the North East is up for sale.
Binchester Roman town near Bishop Auckland is being sold by the Church Commissioners. Auckland Castle Trust say they fear it may fall into the hands of developers and have put in a £2m bid to buy the site.
But the Church Commissioners say fears of development on the site are "a scare story" and it is protected not just by the landowner but by the County Council, English Heritage and the Secretary of State.
Binchester, just outside Bishop Auckland, has some of Britain's best-preserved Roman remains, including a bath house with seven-foot walls and painted plaster.
Last year a statue head, possibly of a Geordie Roman god, was found by an archaeology student helping with major excavation works that are being carried out.
Read More: Roman artefacts found in Bishop Auckland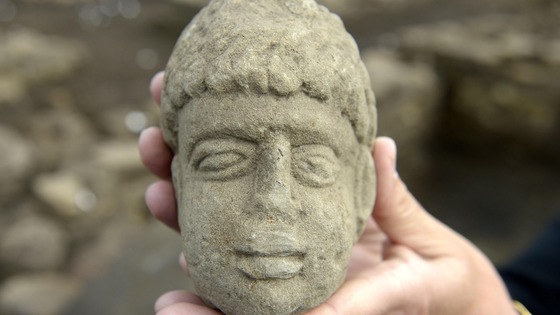 The land where the settlement has stood for around 1,800 years is owned by the Church Commissioners. They are selling 10 plots around Bishop Auckland, including two adjoining ones which cover the Binchester site.
Although the Roman settlement itself could not be developed, an old hall on one of the plots could be, affecting access to the site. Selling the plots off separately could also hamper archaeologists' work.
Lancaster bomber returns to North East airfield
Huge crowds visited Durham Tees Valley Airport to catch a rare glimpse of an iconic wartime aeroplane. The 70-year-old Lancaster Bomber is one of only two in the world which can still fly.
Plane enthusiasts were joined by WWII veterans. They held an emotional memorial service to coincide with the visit of the Lancaster.
Jonny Blair reports:
Advertisement
9-year-old 'scarred for life' as bottle thrown at car
Sergeant Michael McGowan of Durham Police has said he hopes the result of today's conviction will allow Abbie Keers and her family some kind of closure.
24-year-old Matthew McCrea threw a beer bottle on to a dual-carriageway in Stanley as Abbie was being driven by her grandmother, shattering the window and causing the 9-year-old permanent facial scars.
He has been jailed for eight months by a judge at Durham Crown Court.
9-year-old 'scarred for life' as bottle thrown at car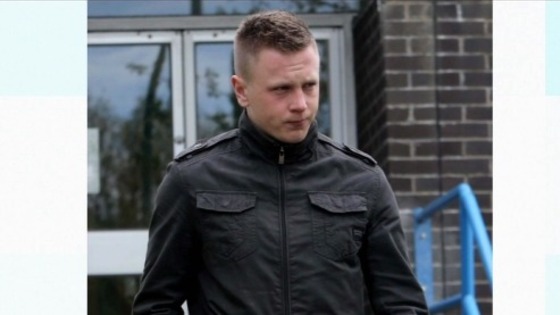 A 9-year-old gymnast was scarred for life by flying glass when a beer bottle was thrown through a car window in County Durham.
After drinking 15 bottles of lager, 24-year-old Matthew McCrea threw one of the bottles on to a dual-carriageway in Stanley as Abbie Keers was being driven by her grandmother.
Abbie was showered in glass when the front passenger window shattered and her face was covered in blood.
He was jailed for eight months by a judge at Durham Crown Court after he admitted assault occasioning actual bodily harm.
She was taken to hospital where she stayed overnight and underwent plastic surgery the next day as she needed stitches to her nose and both eyelids. She has been told by doctors the scars will be permanent.
Outside court, Sergeant Michael McGowan said they hoped that the sentence "will bring some closure to Abbie and her family as well as allowing Matthew McCrea the opportunity to consider the consequences of his actions on that night in February."
Read More: 9-year-old 'scarred for life' as bottle thrown at car
British Transport Police officers are appealing for information after a female passenger was struck by a rock when it was thrown through an open window of a train in Darlington.
The incident happened as the train, the 13:47 Aberdeen to Kings Cross service, travelled between Horton Road Bridge and Thomson Street East Bridge in Darlington on Sunday, 17th August.
PC Steve Maddison said: "Shortly after 6.30pm a rock was thrown at the train as it travelled through Darlington. The rock flew through an open window on the train and struck a female passenger on the back. She was extremely lucky and managed to escape without injury which is incredible.
This was an extremely dangerous incident which could have quite easily resulted in the woman being very badly injured or killed had it hit her head."
Officers have conducted a search of the area and are asking for anyone who might have witnessed the incident or has any information to get in contact.
9-year-old 'scarred for life' as bottle thrown at car
Abbie Keers was injured after a bottle was thrown through the window of a car she was the passenger in. It happened on the A693 in Stanley in February 2014.
Matthew McCrea, who is from Stanley, pleaded guilty to assault occasioning actual bodily harm and was sentenced to 8 months in prison.
Sandra Webb, Abbie's grandmother, says the incident has left Abbie with permanent scars to her face.
Load more updates
Back to top