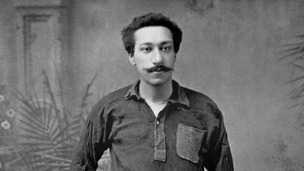 A statue of the world's first black professional footballer, Arthur Wharton, will be erected at the National Football Centre.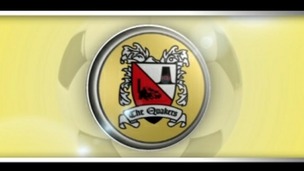 Darlington FC new owners have decided on new name for club. The team will play next season as Darlington 1883.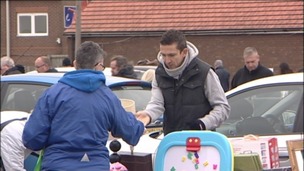 Last May he was celebrating winning the FA Trophy in Wembley. Now he's selling up at a car boot sale.
Live updates
Darlington FC 1883 Ltd have been told by the FA that their appeal against the FA decision to class Darlington FC as a "new club" and to place the club at level 5 of the football pyramid will be heard on the 21st June 2012.
We have to be confident when we go down as we put forward a strong appeal, but we are taking nothing for granted. We will be well prepared and hope to come back with a positive and fair result.
– Laura Drew, director of DFC 1883 Ltd
Tyne Tees Sport
Darlington FC have lodged an appeal against the decision to relegate the club four divisions.
The Quakers were relegated to the Northern League Division One on the recommendation of the Football Association after going into administration last season.
The club were recently taken over by the group Darlington FC 1883 Limited, and classed as a 'new club' as debts remained with the existing holding company and not the new company.
The FA said the Northern League Division One was the highest league they could be placed in.
Darlington FC 1883 argue that it is not a new club, and say they submitted their appeal last Friday afternoon.
Chairman Denis Pinnegar said:
"The amount of positive support we have had for this appeal has been a great boost, we have to be hopeful that it will be successful."
– Denis Pinnegar, Chairman of Darlington FC 1883 Limited
Advertisement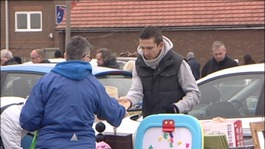 Last May he was celebrating winning the FA Trophy in Wembley. Now he's selling up at a car boot sale.
Read the full story
One week to save Darlington FC
Watch Kenny Toal's full report here on ITV News Online.
One week to save Darlington FC
The possibility of a Company Voluntary Agreement will be discussed next week. A CVA is a proposal telling creditors what they can expect to get back. It's claimed the success depends on former owner Raj Singh waiving the £800,000 he is owed.
Darlington 1883 was formed as a limited company. This was against the advice of the national body Supporters Direct, which suggested the club be run as a community club with profits ploughed back into it; as many other clubs have done. We speak to people in Darlington for their reaction.
One week to save Darlington FC
Scott Wilson of The Northern Echo told ITV Tyne Tees "The further you slip down the harder it is to get back the less interest there is potentially around it and there's also evidence of clubs say Scarborough that have gone an awful long way down and are struggling to get back"
Advertisement
One week to save Darlington FC
There is one week left for people in Darlington to raise the money needed to save the town's football club. In February a new company was formed called Darlington FC 1883, which hoped to sell £750,000 of shares.
That money would have paid off debts and allowed the club to carry on, but a week before the deadline, they have raised less than half of the money needed.
Darlington FC administrator Harvey Madden has called a meeting at lunchtime to give more details on the future of the club.
The town had been given until the end of next month to raise £750,000 to take the club out of administration.
Load more updates
Back to top