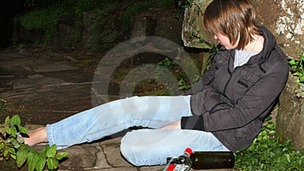 A crackdown on under-age drinkers is being launched across County Durham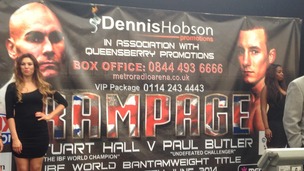 Darlington boxer Stuart Hall will defend his IBF Bantamweight world title at the Metro Radio Arena on Saturday night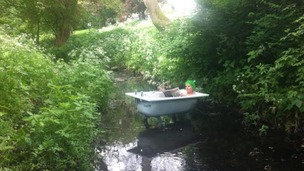 North East homes have appliances wrongly plumbed into the surface water sewerage network, according to Northumbrian Water.
Live updates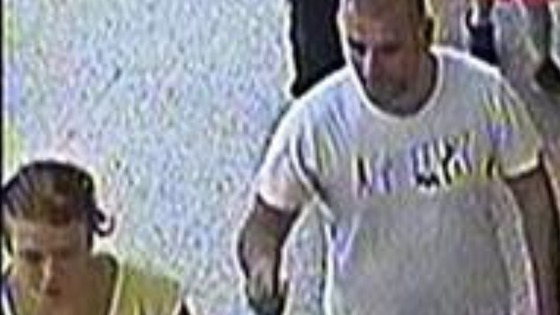 British Transport Police (BTP) officers have issued CCTV images of a man and a woman they want to talk to following the theft of a laptop from Darlington railway station.
It happened on platform 2 at the station at around 5.50 pm on Monday, June 30.
The victim, a 49-year-old woman from Middlesbrough, was waiting for the arrival of her train to Thornaby.
The victim boarded the service and left a bag, containing a Samsung laptop valued at around £500, on the seat, that was later reported missing to BTP.
PC Ryan Griffiths of BTP said: "Checks with rail staff and lost property have been undertaken But the laptop hasn't been recovered.
"If anyone recognises the man or woman pictured, or has been offered a Samsung laptop for sale in suspicious circumstances then I would urge them to contact us."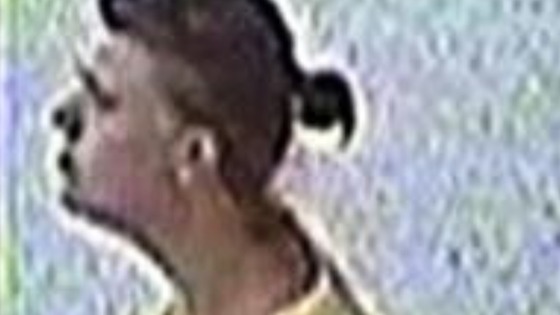 Danny Wake inquest - accidental death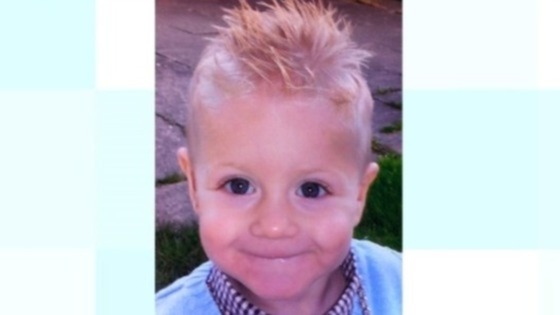 An inquest is due to re-open into the death of a boy, aged 3, who died in a hit and run.
Danny Wake was walking home from Darlington town centre with his mother and brother when he was hit by a vehicle, which did not stop.
He died of a head injury.
It happened at about 10.35am on Monday November 4 2013.
Since then, police have reviewed hundreds of hours of CCTV footage and interviewed several witnesses.
The driver has not been traced.
Advertisement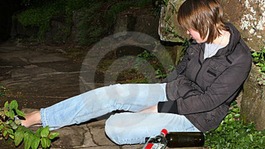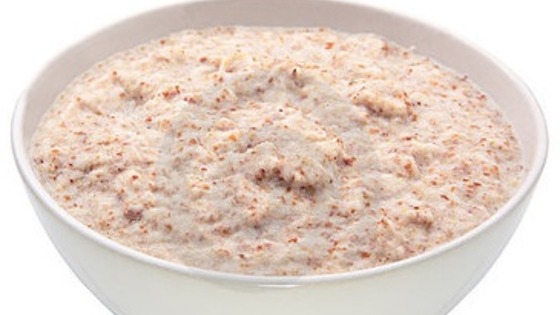 A teenager has been banned by a bus company after attacking a driver with a bowl of porridge.
Joshua Vickers, 18, tried to board an Arriva vehicle whilst carrying a steaming tub of the breakfast cereal and was refused by the driver.
Vickers hurled the bowl at the driver and it splattered against the protective window of his bus, magistrates were told.
Vickers, of Middleston Street, Darlington, threw the porridge tub at the protective window the driver sits behind.
Vickers went on to launch several verbal attacks on the driver and is now banned from all Arriva buses, the court heard.
The latest incident came on Tuesday, June 17, when Vickers attempted to board the 14B at about 2.50pm at the Tubwell Road bus stop in Darlington.
The prosecutor said Vickers threw a punch at the driver which connected with the man's shoulder and, after getting off the bus, threw a can of energy drink at the door.
Vickers admitted using threatening or abusive words and behaviour.
Steph Thompson, in mitigation, said Vickers had been attempting to travel to his girlfriend's house.
She said: "Mr Vickers would claim the driver provoked him but he knows that does not excuse his childish behaviour."
Magistrates gave Vickers an 18 month community order with supervision and ordered him to pay £50 compensation to the driver and a £60 victim surcharge.
A mum from Darlington has spoken out about an unlicensed tattooist after being unhappy with his work.
Angela Lewis, 51, wanted a tattoo of her date of birth in small Roman numerals across her collar bone but instead received a large and unsightly version more than 4 inches in length.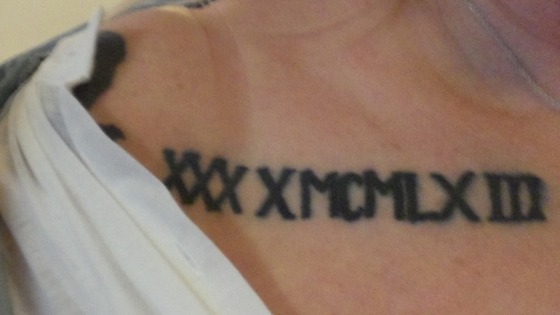 "My friend's daughter and husband had used him before and were happy with his work so I wasn't worried.
"I feel very embarrassed now but there's nothing I can do, I can't afford to have it covered up."
Jason Wilkinson, of Herbert Street, Darlington, appeared before Darlington magistrates after Ms Lewis made a complaint against him. She paid £30 for the tattoo.
Ms Lewis had the tattoo last year and cried when she removed the bandage and saw his work so reported him to Darlington Borough Council.
Wilkinson was fined £145 with £100 costs and a £20 victim surcharge.
Eight gymnasts from Deerness Gymnastics Academy in County Durham have returned home as world champions after they all took Gold in their age group competitions this weekend while competing for Great Britain.
They competed in the FIG Acrobatic Gymnastics World Age Group Competitions in Paris.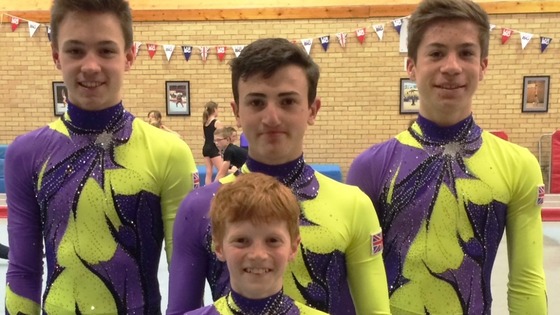 In the 11-16 age category Michael Gill (15) from Ponteland, Nathan Brady (15) from Durham, Stuart Napier (14) from Durham and Finn Gavin (12) from Alnwick competed in the mens group. These four are current British Champions and also took the silver medal in the 2013 European Championships.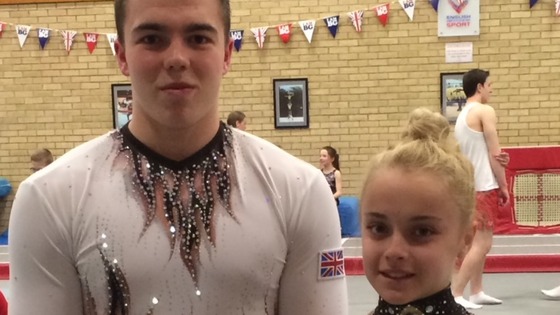 Millie Nesbitt (15) from Durham and Liam Sneath (17) from Spennymoor competed as a 12-18 mixed pair. Millie had already won a World Championship bronze medal in 2012.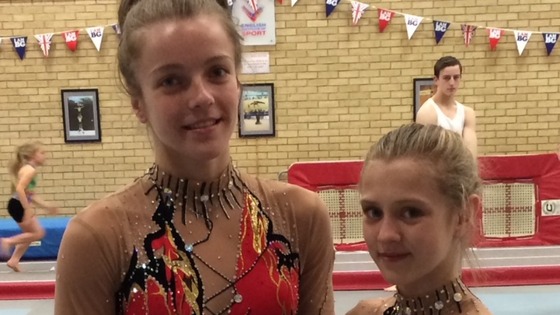 Abbi Greaves (13) from Ushaw Moor and Chelsea Fisher (17) from Darlington in the 12-18 womens pair. Chelsea and Abbi already held the 2014 British Championship title and took the silver medal in the European Championships in 2013.
Advertisement
A meeting will be held later today to decide whether to regenerate the site of the Head of Steam Museum in Darlington. The Borough Council's cabinet meeting starts at 5pm. The plan is to create a tourism and business hub around the museum in the next ten years.
Tributes have been paid to a foul-mouthed parrot who proved to be a popular attraction at a Darlington animal park.
Max, an African Grey, earned the affections of both staff and visitors at South Park despite his abusive language. The bird even won invitations to appear on TV with Paul O'Grady and celebrity chef Gordon Ramsay.
However, the parrot was found dead in his aviary. Park ranger Debbie Hall said:
"He picked up words and noises that got him attention.

"He was very good at the sound reversing bin wagons make,he could do the sound of a car's central locking, and he had a very good evil laugh.

"He had a very good wolf whistle as well. People would say there was somebody whistling at them and they would be told 'Don't worry about it, it's the parrot'.

"He very quickly became a popular feature."
– Debbie Hall, Ranger at South Park

The park will have a permanent tribute to Max in the form of a sculpture. While two female parrots have been donated to the park and they will take his place in the aviary.
Two arrested and bailed after Darlington fire
Two people were arrested on suspicion of arson and released on police bail, after a fire destroyed a house in Darlington. Fire crews were called to the house on Aldborough Walk just after 4:30pm on Saturday 21st June.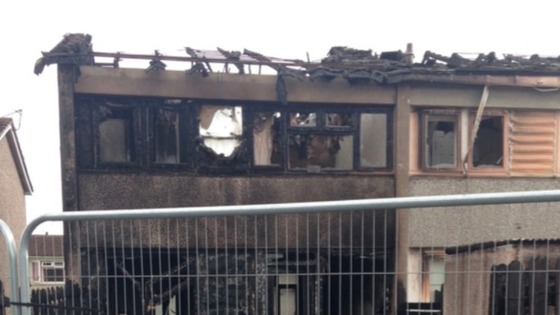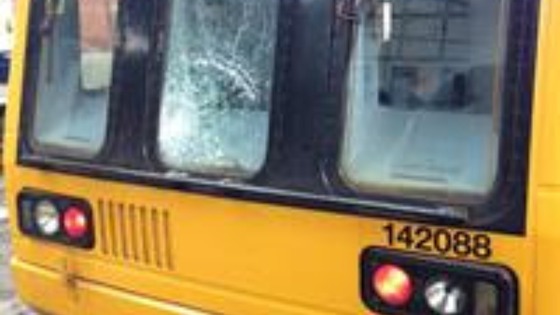 British Transport Police officers are appealing for information after a train's windscreen was smashed. An object was thrown from Firthmoor Rail Bridge in Firthmoor on the outskirts of Darlington on June 17. Nobody was injured.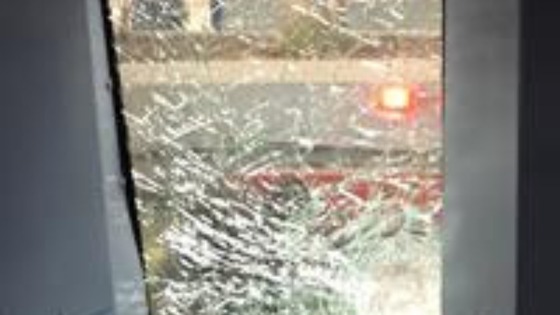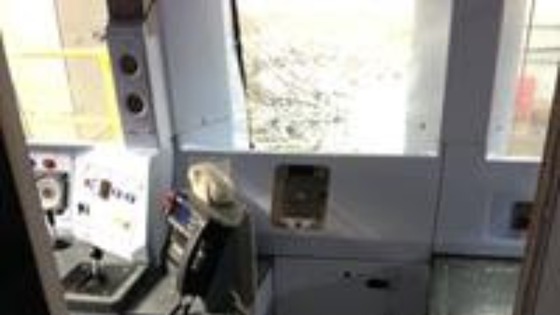 Load more updates
Back to top