Brexit campaigner Boris Johnson has been greeting 'Vote Leave' supporters at a pub in County Durham.
The Conservative MP pulled a pint and said "cheers to a great campaign" at The George pub in Piercebridge, near Darlington.
Contractors have started their seventeen month process to bring the theatre up to date, and also restore some of it's Edwardian features.
Read the full story ›
Advertisement
A Darlington Mum says she is desperate for help to find her son's comfort blanket after it was lost on a shopping trip.
3-year-old Harley has been left 'heartbroken' after the blankie known as 'Jack' went missing.
His Mum Kathryn Atkins says she has phoned 50 shops in the search for it - and has put out an appeal on social media.
The blanket is made out of the Disney character Jack Skellington from the film The Nightmare Before Christmas.
It was created just for Harley when he was born.
Mrs Atkins has even contacted Disney to see if there are any more of the toys available - but she has been told that it will not be back in stock until Halloween.
Anyone who has seen it or might know where it is is being urged to get in touch with the family.
A 25-year-old man was arrested on suspicion of drink-driving and being a disqualified driver. The victim, in her 40s, remained in hospital.
Read the full story ›
Twin delivery services at Darlington Memorial Hospital have been temporarily suspended.
It means all mums expecting twins who are currently booked to deliver at the hospital will now have to travel to James Cook Hospital in Middlesbrough instead.
It's after a review made a series of recommendations on improvements to be made.
Sue Jacques, Chief Executive at County Durham and Darlington NHS Foundation Trust said:
Patient safety and the consistent delivery of high quality care are our priorities.

We promote an open culture of reporting and learning and regularly monitor serious and adverse incidents across all of our clinical services.

As part of this monitoring and in response to feedback from our clinical teams, an independent review was commissioned to seek assurances on safety and identify any areas where improvements could be made within the Trust's maternity services."
– Sue Jacques, Chief Executive at County Durham and Darlington NHS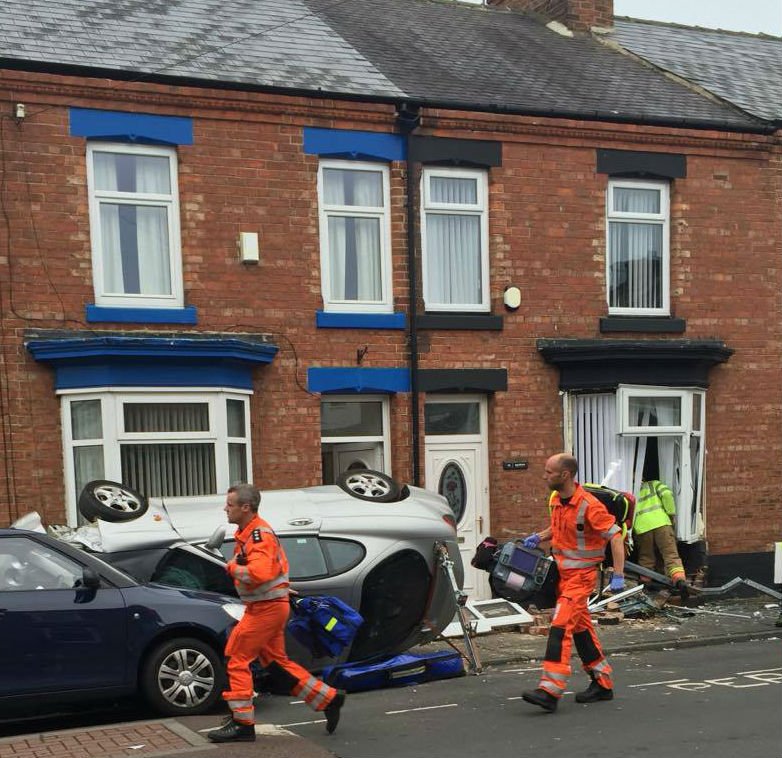 A woman in her 40s is a critical condition after being hit by a car in Darlington.
It happened at around 5pm last night off Gladstone Street in the town.
A silver Hyundai car left the road and hit a number of parked cars before colliding with the lady and damaging the front of a nearby house.
A man has been arrested on suspicion of drink driving and driving whilst disqualified in connection with the incident.
Advertisement
The owner of Durham Tees Valley Airport has submitted plans for 350 homes just north of the terminal.
Read the full story ›
Darlington Civic Theatre will close temporarily today (Tuesday) for a multi-million pound refurbishment.
The work, funded by grants from the Heritage Lottery Fund and Arts Council England will take 18 months to complete.
Police have seized 539 units of alcohol from drinkers as young as 15 in a bid to crack down on underage bingeing.
Read the full story ›
Former Darlington resident Leia Morgan was stuck a traffic jam with no way of going forwards or backwards, as with the flames approached.
Read the full story ›
Load more updates