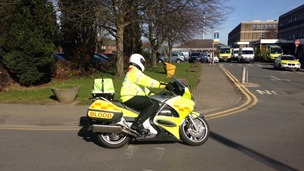 A charity which uses volunteers to deliver blood is appealing for volunteers to expand the service to more hospitals.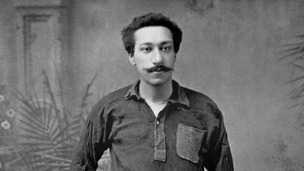 A statue of the world's first black professional footballer, Arthur Wharton, will be erected at the National Football Centre.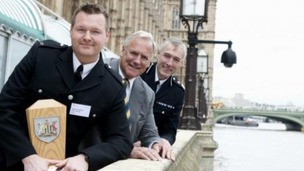 A North East volunteer police officer is among a select few from around the country to be honoured for their work.
Live updates
Pink Pigeon Puzzle - can you work it out?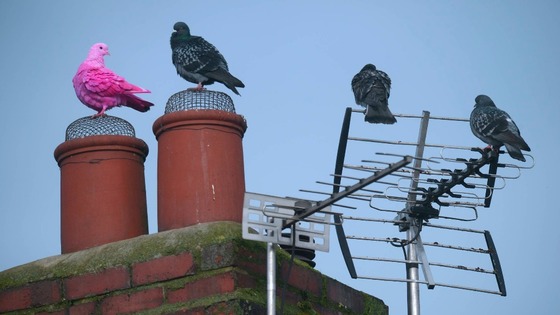 After examining the pictures Nik Shelton of the Royal Society for the Protection of Birds (RSPB) said: "The bird has clearly been dyed. "It is likely to be a captive dove and we have had reports of these being dyed strange colours and released at special events.
"This one has clearly not returned to its owner afterwards."
Pink Pigeon Puzzle - can you work it out?
A bright pink pigeon has been spotted on the rooftops and in the skies, over Darlington in County Durham.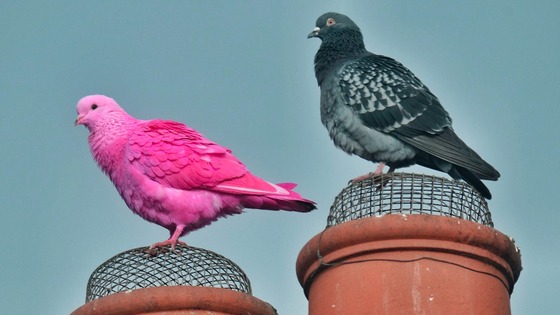 As the photograph above shows, its efforts to blend in with its grey cousins has proved futile.
And the sight has shocked and puzzled people who have seen it.
One dog-walker said: "I just couldn't believe my eyes. For a moment I had to look again, and again, just to make sure I wasn't hallucinating."
However, the RSPB believe it may not be a pigeon at all.
It is not a new species, but could in fact be a dove that has been dyed pink and then released during a special event.
But instead of returning to its owner it has broken free and made new friends in the pigeon world.
And for that, it is probably tickled pink.
Advertisement
Three men were arrested in Darlington late yesterday afternoon on suspicion of firearms offences.
The men - aged 19, 22 and 30 - are currently in police custody.
The men were arrested in Yarm Road at around 5:30pm after the van they were travelling in was brought to a stop by armed police officers.
"The incident was dealt with swiftly and safely and no one was injured. The men were quickly arrested and are now in custody helping us with our enquiries.

"It is normal procedure for armed officers to be deployed to incidents of this nature and there is no need for alarm.

"Fortunately incidents like this are rare and I would like to reassure the community of Darlington and in particular the residents of Yarm Road that this is an isolated incident."
– Chief Superintendent Graham Hall
A man has died of his injuries after a road crash last week.
The male pedestrian was involved in the collision with a Skoda Octavia taxi at around 12.30am on Sunday 2nd February. It happened on the junction of Victoria Road and Grange Road in Darlington.
The pedestrian was taken to the James Cook University Hospital for treatment but he died of his injuries on Friday 7th February.
Witnesses can contact Durham Police on 0191 375 2159.
Reward offered for Danny Wake hit-and-run driver
Three months after a toddler from Darlington was killed in a hit and run, police say a reward will be given to anyone who gives them information which leads to the driver's conviction.
Danny Wake died after being struck by a vehicle as he walked home with his mother.
In their first televised interview Danny's family told our correspondent Frances Read that their lives will never be the same again.
Reward offered for Danny Wake hit-and-run driver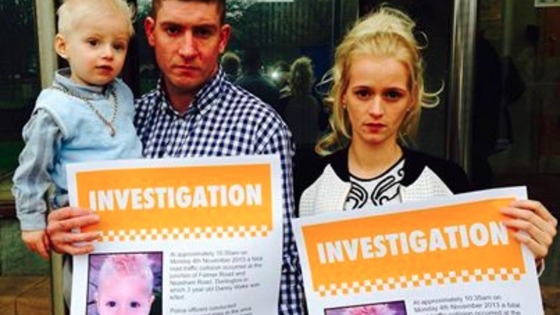 Crimestoppers' North East Regional Manager, Dave Hunter, said: "This is a heartbreaking time for Danny's family as they continue to try to come to terms with his tragic death. They desperately need to know exactly what happened on that day."
Advertisement
Reward offered for Danny Wake hit-and-run driver
The mother of 3-year-old Danny Wake, who was killed in a hit-and-run in Darlington, has spoken for the first time about the loss of her son. Kayren Winter said she cannot begin to describe the pain and added that it is so much harder not knowing why it happened.
"We cannot begin to describe how difficult and painful the last three months have been for our family. Our lives changed forever on the 4th November last year when our beautiful little boy Danny was taken from us. What has made it so much harder is not knowing why this has happened. Three months later we still need answers to the questions we have. If anyone knows anything about what happened to Danny that day then please contact Crimestoppers."
– Kayren Winter, Danny's mother

Anyone with information is asked to call Crimestoppers on 0800 555 111.
Reward offered for Danny Wake hit-and-run driver
Crimestoppers is offering a reward of up to £3,000 for information that leads to the arrest and prosecution of a driver that killed 3-year-old Danny Wake in Darlington.
Police say he was on his way back from a trip with his mother, brother and another child on November 4, when he strayed into the road and was hit by a vehicle. He had been to pick up a catalogue to choose his Christmas presents.
It happened near the junction of Neasham Road and Falmer Road. The driver of the vehicle failed to stop.
A man from Darlington has been given a curfew after being convicted of digging a badger sett near Richmond.
20-year-old Liam Robinson of Neasham Road, Middleton St George, must stay at his home address between 7pm and 7am every day until 26 April 2014.
He will be tagged to ensure he complies with his curfew order.
Robinson was sentenced to the order at Northallerton Magistrates' Court, where he was also ordered to pay £310 costs and a £60 victim surcharge.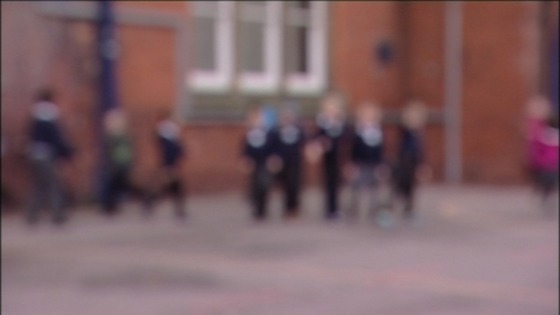 Darlington has come out as one of the top councils in the country for adoption.
A government study shows that over the past three years, 80% of children who entered care in the town waited less than 20 months before moving in with their adoptive family.
Load more updates
Back to top