A boyfriend from Darlington has admitted pouring petrol on his partner then setting her alight and trapping her in their burning flat.
Rebecca Major, 32, saved her life by smashing a window with a table and jumping from an upstairs window.
Edward McArthur, 40, was on trial at Teesside Crown Court where he denied attempted murder and arson with intent to endanger life.
He has now changed his plea and admitted the arson and an alternative charge of causing grievous bodily harm with intent.
The jury cleared him of attempted murder on the direction of the judge.
McArthur, of Geneva Road, Darlington, has now been sentence by the judge to 15 years and nine months for the "wicked act" which was intended to disfigure his partner.
Ms Major, who was in the public gallery to see her ex partner's admissions, suffered 40% burns in the blaze and a broken skull and sternum in the fall from the flat which is above a shop.
Ms Major, who spent three weeks in intensive care after the fire in August, told our reporter Gregg Easteal she was baffled by her ex-partner's actions:
East Coast trains said there could be delays of up to one hour on trains through Darlington, because of signalling problems.
Owing to signalling problems at Darlington, train services running through this station may be delayed by up to 60 mins at short notice.
Advertisement
Three people have been arrested after early morning raids by the RSPCA and the police.
Three men aged 19, 23 and 25 were arrested on suspicion of animal cruelty as part of Operation Candlefish after a warrant was executed in Darlington.
"The RSPCA and Police have worked on this joint operation where three people have been arrested for offences under the Animal welfare act. The cruelty has been to domestic animals, wildlife and livestock.

"Where there is evidence that animals are suffering we will take appropriate action against those responsible."
– RSPCA chief inspector Nick Welch
"This is the latest in a series of joint operations going back over 18 months. The message is if you are involved in animal cruelty the police and the RSPCA will continue to hunt you down and bring you to justice.

"There will be further operations of this nature to stamp out animal cruelty."
– Chief Inspector Chris Reeves of Durham Police
Residents across County Durham and Darlington have the opportunity to give their views on the future of local policing, as part of a new consultation launched by Ron Hogg, Durham's Police and Crime Commissioner.
"As the Durham Police and Crime Commissioner, it is my job to secure an efficient and effective police force across County Durham and Darlington, hold the Chief Constable of Durham Constabulary to account and represent the views of the local public.

"I do this by publishing a Police and Crime Plan, which sets out a number of priorities and provides direction to the Chief Constable. I then hold the Chief Constable to account for delivering the plan.

"I want to hear from people about what they want to see their police force delivering, so that their views are reflected in the way that the Constabulary protects the public and tackles crime".
– Ron Hogg, Durham's Police and Crime Commissioner
Durham Constabulary was recently the only one in the country to be assessed by Her Majesty's Inspector of Constabulary as 'outstanding' at investigating crime.
The plan sets out that the Constabulary must concentrate on reducing crime and keeping the community safe - focussing on child sexual exploitation and cybercrime.
The PCC has added three new priorities:
To improve public confidence in local policing
To work with partners to improve the service provided to those with poor mental health
To reduce reoffending
He is proposing to retain the following priorities from the original plan:
To reduce the incidence and impact of domestic abuse
To tackle the harm caused to individuals and communities by alcohol and drugs
To tackle anti-social behaviour
To improve engagement with communities
To reduce the impact of hate crime
To improve road safety by tackling careless and dangerous driving
To make our policing service visible and accessible
North East hairdressing duo Gary Hooker and Michael Young are celebrating after a win at The British Hairdresser of the Year Awards.
Read the full story ›
Advertisement
Police in Darlington last night tweeted a picture of an apparently large knife which they say was confiscated from a man in Halloween fancy dress.
Not sensible to be wandering around with this."
– Durham Constabulary
Police are investigating after an armed robber with a painted face struck in Darlington this afternoon.
At just after 12:30 an armed robber with a painted face walked into Biglins Newsagents on West Auckland Road and threatened the cashier with a knife.
The cashier, a man aged 40, handed over money from the till and the thief made off on foot in an unknown direction.
He is described as white, around 6ft tall and of slim build with a local accent. He is also thought to be in his late teens or early twenties.
He was wearing jeans with a white or grey hooded top and his face was painted white.
Police are keen to speak to anyone who can help identify the man.
More than 2,000 people responded to ITV News' online poll asking whether the comedian Michael McIntyre was right to walk off stage in Darlington when his show was interrupted by a member of the audience.
90% said was right to walk off
10% said he was wrong to walk off
The results were almost the same across age groups.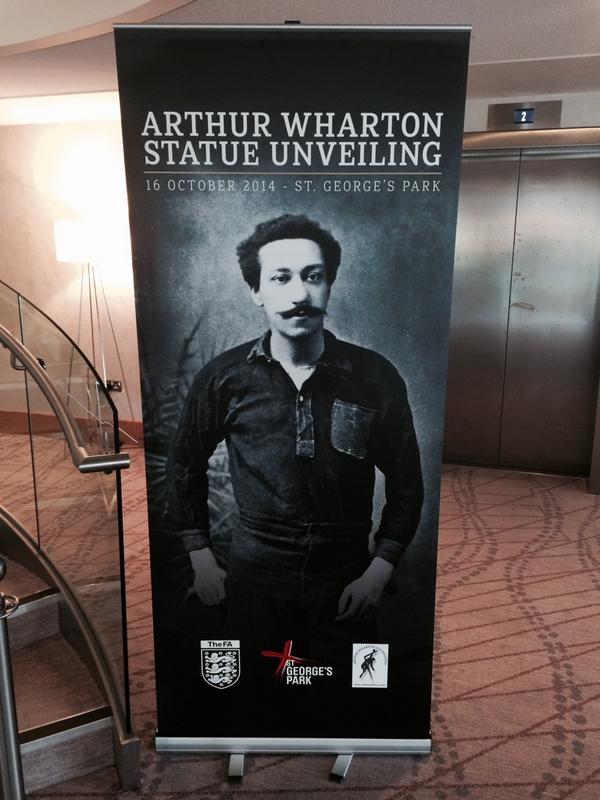 Load more updates