Live updates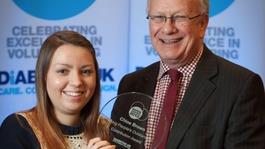 A woman from County Durham has won an award for her work with young people with diabetes
Read the full story
A Diabetes UK volunteer says the work she does to help young people affected by the condition is rewarding. Chloe Brown set up T1KZ, a group where young people with diabetes can get together to do fun activities. Chloe won an award for her work in County Durham and Darlington.
Advertisement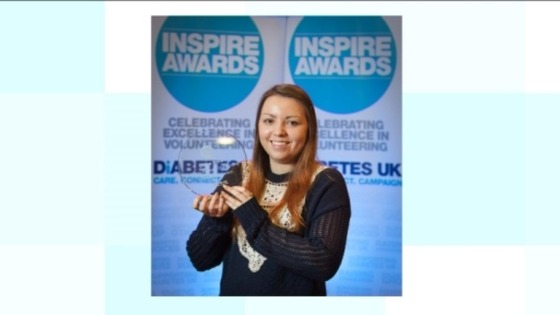 A twenty two year old from Langley Moor has been recognised for her work with young people who have diabetes.
Chloe Brown, who has the illness, received the Young People's Outstanding Contribution award from the charity Diabetes UK.
New foot protection team in Durham
Today is World Diabetes Day and, here in the North East, health experts are warning about some of the hidden dangers of the disease.
Foot infections and ulcers are common among diabetic people. If left untreated, problems can spread quickly – toes and feet may have to be amputated.
Our reporter Jonny Blair joined a group in Darlington trying to reduce the number of people needing amputations. His report contains images some viewers may find upsetting.
New foot protection team in Durham
A new foot protection team has been introduced in Durham.
County Durham and Darlington NHS Foundation Trust put together the specialists to try and reduce the number of diabetes-sufferers who have amputations in the region.
Diabetes can cause ulcers and foot-infections, which if left untreated, can lead to amputations. Today is also World Diabetes Day. More to follow.
Researchers from Newcastle university are launching a £2.4m study to discover whether a low-calorie diet can send type 2 diabetes into remission.
They aim to give a definitive answer on whether consuming just 800 calories a day can reverse the disease, linked to obesity.
In the UK, around 3.8 million people have either type 1 or type 2 diabetes, with type 2 accounting for about 90% of cases.
This figure includes around 850,000 people who have type 2 diabetes but do not know it. As many as seven million more people are at high risk of developing type 2.
"We are exploring uncharted territory and along the way there will be challenges, details to unravel, and other questions to ask.

But I believe this study will lead to a quantum leap forward in our understanding of how best to manage type 2 diabetes."
– Professor Roy Taylor, lead researcher at Newcastle University
Advertisement
People are being invited to help form a voluntary group set up by a diabetes patient in Tyne and Wear to support others who have the condition.
George McLaughlin, who lives in Washington, decided to organise an initial meeting of the group after visiting his diabetes nurse.
People are invited to attend the meeting at Washington Leisure Centre, The Galleries, to learn more about diabetes and how to better manage the condition.
The meeting will also be an opportunity to meet other people with diabetes and share ideas and experiences.
"I was telling my nurse that I had joined Diabetes UK as a support member and she came up with the idea of having a support group for Washington.

"We are hoping enough people come forward so that we can set up a committee and hold regular meetings to help people with diabetes in the area."
– George McLaughlin

Dr Rahul Nayar, consultant diabetologist at Sunderland Royal Hospital, will offer information and advice about diabetes and answer questions.

It is hoped that this will be the first of a number of regular events for people in Washington living with diabetes.

The meeting will take place on June 6.
"Voluntary groups and volunteers are the backbone of our charity. They work tirelessly to increase awareness of diabetes, support local people with diabetes and raise vital funds to help us care for, connect with and campaign on behalf of people with, or at risk of developing, the condition.

"I wish George every success with getting a support group off the ground in Washington."
– Rose Lee-Gough, volunteer development officer for Diabetes UK Northern and Yorkshire
World Diabetes Day comes to the region
Events have been taking place across the region to mark World Diabetes Day.
The charity, Diabetes UK, has launched a campaign to raise awareness of Type 1 diabetes in children.
A survey by the charity has found nine out of 10 parents do not know how to identify the symptoms.
World Diabetes Day comes to the region
The charity Diabetes UK has begun a campaign to raise awareness of Type 1 diabetes in children after a report suggested most parents cannot recognise the symptoms.
Children in Carlisle have been learning to watch out for potential signs such as wanting to drink more, feeling tired and getting thinner.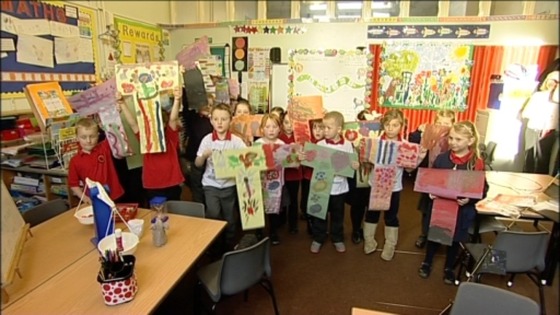 As many as one in four children and young people are diagnosed with Type 1 diabetes when they are in diabetic ketoacidosis (DKA) – a life-threatening condition that requires urgent medical attention.
For children under five years old, it is as many as one in three.
By diagnosing Type 1 diabetes in children earlier, this means that early treatment can prevent children from suffering from DKA at all.
If your child has any of these signs and symptoms, you should take them straight to the doctor and insist on a test for Type 1 diabetes there and then.
You can find more information about Type 1 diabetes in children on this website:
World Diabetes Day comes to the region
The 14th November marks World Diabetes Day - an annual campaign that aims to educate millions of people worldwide about diabetes and the escalating health threat that it poses.
40,000 people across County Durham and Darlington live with diabetes, and there might be many more who have not yet been diagnosed.
To raise awareness about the condition, and particularly about spotting it in children, events are taking place across the region to educate people about diabetes.
The rate of lower limb amputations is especially high across the UK and County Durham because of poor awareness on the importance of early detection of diabetes.
"We are keen to reach out to the general public to let them know how vitally important it is to get screened for diabetes.

Many people are unaware where they can get this done, and they do not realise how important it is to also screen feet, eyes, and kidneys yearly."
– Dr Paul Peter, consultant Diabetologist for County Durham and Darlington NHS Foundation Trust
Load more updates
Back to top