A man from East Durham is due to appear before magistrates charged with hacking into a number of corporate websites, including that of Durham Constabulary.
Officers from the cyber crime unit based in NERSOU (North East Regional Special Operations Unit) charged 22-year-old Paul Dixon, from The Avenue, Seaham with offences under the Computer Misuse Act.
He has been charged with five offences relating to attacks against various websites, including Durham Constabulary, Police Scotland and British Airways, which took place in October 2014.
Det Sgt Rachel Lewis from the cyber crime unit said "The impact of the attacks disrupted the level of services provided to the public for significant periods of time and also caused a loss of revenue to the businesses affected."
Dixon has been bailed to attend South Tyneside magistrates on Tuesday, 17th May.
The demolition of Durham Police's old HQ at Aykley Heads has begun.
The new HQ building was built on land adjacent to the previous Aykley Heads site.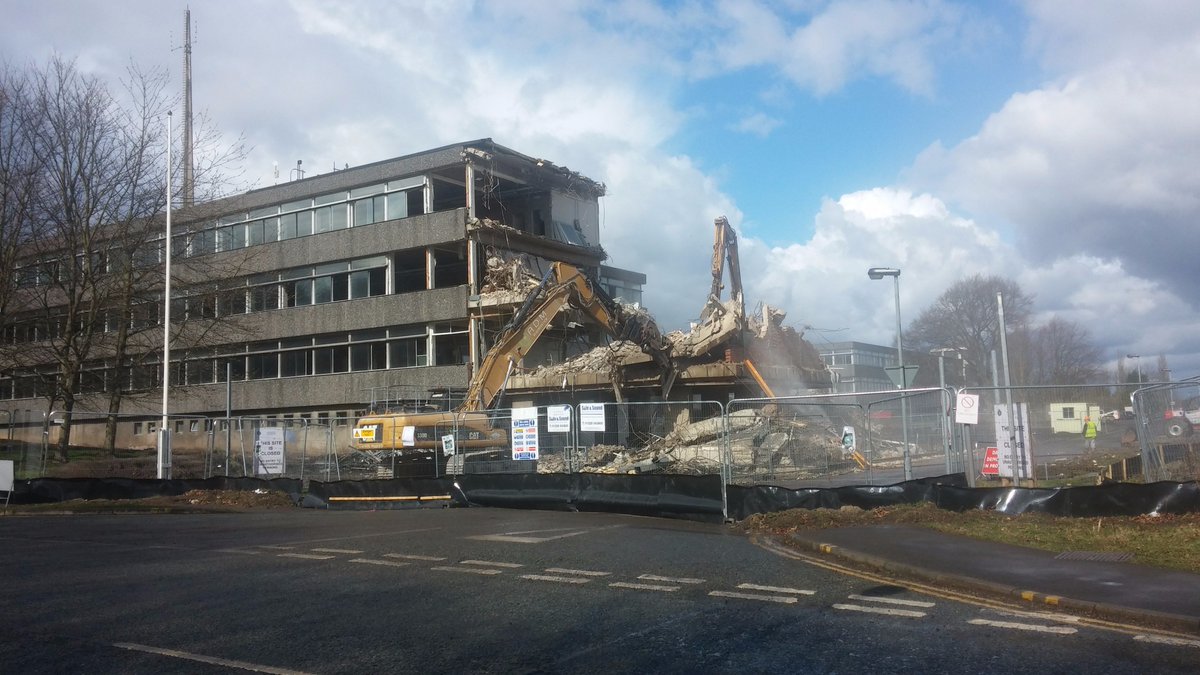 Advertisement
Two controlled explosions have been carried out on what turned out to be a suitcase full of audio equipment, CDs and DVDs.
The package is not suspicious, but was discovered this morning near to Old Shire Hall on Old Elvet in Durham just before 9.30am today.
Bomb disposal experts and police have been dealing with the discovery.
The item has been examined and was found to be harmless. The cordon is now being lifted.
@stumccallum suitcase contained dvds and audio equipment, nothing suspicious.
An area of Durham remains cordoned off after a suspicious package was reported.
The package was found near to Old Shire Hall on Old Elvet in Durham just before 9.30am today.
People are being advised to avoid the area.
A man has died after his car left the road and overturned in a field near Bishop Auckland.
The victim, a 21-year-old local man, was travelling alone along Long Lane, Todhills, when the crash happened just before 1:30am today (March 5). He suffered multiple injuries and died at the scene.
HMIC has graded every police force on its overall effectiveness in reducing crime and keeping people safe.
Read the full story ›
Advertisement
67-year-old Kathleen Holroyd from Sacriston had been missing since yesterday, but has now been found safe and well.
The computers of six men are being examined after they were arrested on suspicion of distributing child abuse images in County Durham.
Read the full story ›
A fake police letter calling a person a 'pedophile' has been sent to over 20 addresses in Easington.
Claiming to be from Durham Constabulary, the letters use the force badge and a police-related photo.
Police in Easington are stressing these letters have definitely not been sent by anyone in this force.
The letters contain allegations about a named person which are completely false, and are causing them distress. They allege the person is a member of a far-right party and is a 'pedophile'.
Acting Insp Paul Footes said;
"If you receive one of these through the post there is no need to hand it in, feel free to destroy it. We are making enquiries to trace whoever is sending these as they may face criminal charges.
– Acting Insp Paul Footes
A reported sighting of one of the world's most-wanted terror suspects on Boxing Day was a false alarm, police say.
Read the full story ›
Load more updates