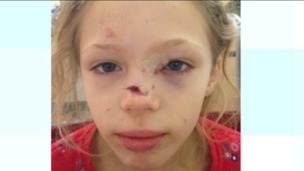 Nine year old Abbie Keers is recovering after a bottle was thrown at her grandmother's car, shattering the window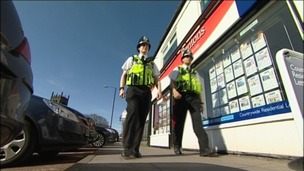 'Marginal' rise in crime for Northumbria police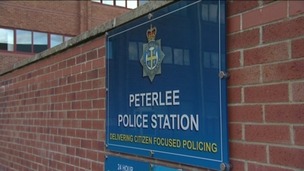 The family of a County Durham man who died in police custody have taken the difficult decision to release CCTV of the moments after he died
Live updates
Deputy head of Durham School is missing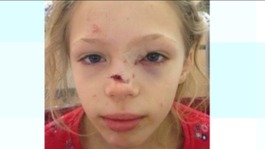 Nine year old Abbie Keers is recovering after a bottle was thrown at her grandmother's car, shattering the window
Read the full story
Advertisement
Police in 27 force areas have provided information on how many officers have taken fitness tests and how many have failed. Here are the North East results - Northumbria Police's statistics were unavailable.
CLEVELAND - 614 took the test, 18 failed, 16 were women
DURHAM - 216 took the test, 3 failed, all were women
NORTH YORKSHIRE - 1037 took the test, 28 failed, 21 were women
Sussex tested the most officers, with 1282 people taking the test. The most fails came from Suffolk, who had 58 fails from 829 people tested.
It has emerged that the number of alleged victims of sexual abuse at a former County Durham detention centre has risen to 143.
Durham Police re-opened the investigation into abuse at Medomsley last year.
We have heard from one former inmate, who was subjected to horrific rapes and sexual assaults, who told us how his life fell apart when he confronted his demons.
Kevin Young's testimony helped convict Neville Husband, the prison officer responsible for much of the abuse - but he told Kenny Toal that since then his life has been in freefall.
Watch Kenny's full report below.
Released: Crime figures
Figures from Durham, North Yorkshire and Cleveland police all indicate a fall in crime in the year to September.
But there is one exception: crime is up slightly in the Northumbria force area.
Helen Ford has been speaking to one victim.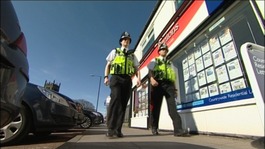 Advertisement
Released: Crime figures
Northumbria Police says they continue to experience rises in some crime categories such as burglary. Police also say there has been a rise in first time female offenders.
"The Home Office figures published are for a 12 month period to the end of September 2013, and are therefore nearly four months old. They show that in that period there was a marginal increase in crime of 1% across the Northumbria force area."
– Deputy Chief Constable Steve Ashman
"This has to be viewed against 18 consecutive years of crime reduction which in the last 10 years has seen a 60% reduction in crime. We are continuing to experience rises in some categories of acquisitive crime such as burglary, which clearly is a priority for us as well as concentrations of shoplifting with evidence of an increase in first time female offenders and there is some growth in low level violence."
– Deputy Chief Constable Steve Ashman
Released: Crime figures
The Office for National Statistics has released the crime figures for our region. Overall the crime rate is going down:
Shoplifting - Cleveland Police has seen an 8% rise in the last year. Durham Constabulary and Northumbria Police have seen a 1% drop. North Yorkshire Police has seen a 3% rise.
Domestic Burglaries - Northumbria Police has seen an 8% rise in the last year. Cleveland and Durham Police have seen over a 10% drop. North Yorkshire Police has seen a drop of 5%.
Sexual Offences - Durham Police has seen a 41% increase - North Yorkshire is up by 20%, figures are up 11% in Northumbria's area and up 4% in Cleveland's area.
Released: Crime figures
Calendar
Figures released by West Yorkshire Police show there has been a 65% rise in the number of sexual offences reported to them over the last year. It is thought largely to be down to historic cases reported to them following the start of the investigation into Jimmy Savile's victims.
Data from the Office of National Statistics (ONS) for the 12 months leading to September 2013 shows crime fell by 4% in the county compared to 3% nationally.
I am pleased that overall crime continues to fall significantly throughout West Yorkshire, with greater reductions than the national average. Colleagues, partners and communities have worked hard together to achieve these results, with notable success in key areas.
The rise in sexual offences, is driven by high profile, historic sexual offence cases which have led a number of victims to come forward. This is a positive outcome for all, meaning many vulnerable victims can now receive the full support and justice outcome they so deserve, with many victims being now able to report offences that happened years ago, for the first time. I would continue to urge and encourage such victims to keep coming forward and report these matters directly to us or through a third party.
– Mark Gilmore, Chief Constable of West Yorkshire Police

He also adds the rise is in part due to investing in how they record this type of crime and a campaign to encourage young victims to come forward.
Solicitor may have stabbed himself to death
Five months after he was found stabbed to death on a riverbank, detectives say they're still not sure whether high flying Durham solicitor Peter Maine was murdered or took his own life.
And now after months of exhaustive inquiries they're trying to trace three mystery figures who could hold the answers.
Watch Gregg Easteal's report here.
Load more updates
Back to top