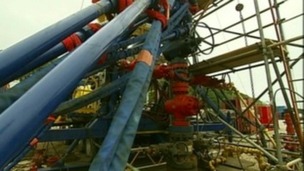 A new study suggests the controversial drilling technique 'fracking' is not a significant cause of large earthquakes.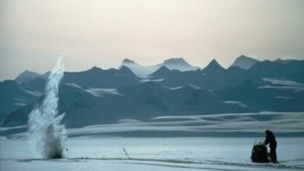 A Durham university professor will help to analyse extracts from an ancient Antarctic lake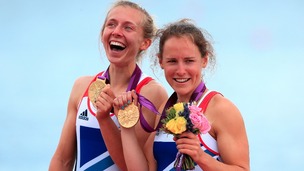 Olympic rower and gold medallist, Sophie Hosking, has returned to Durham University to open a new indoor rowing tank named after her.
Live updates
Million pound investment for Durham University
Chancellor George Osborne has announced the award of investment funds totalling nearly 22 million pounds to institutions including Durham University to develop commercial uses for the "super-material" graphene.
The Engineering and Physical Sciences Research Council has identified the most promising graphene-related research projects in British universities to benefit from state funding.
The universities will be working with industrial partners including Nokia, BAE Systems, Procter & Gamble, Qinetiq, Rolls-Royce, Dyson, Sharp and Philips Research, which will together bring a further 12 million pounds to the table.
"The Government moved quickly and decisively to make sure this Nobel Prize-winning technology invented here in the UK was also developed here.

It's exactly what our commitment to science and a proactive industrial strategy is all about - and we've beaten off strong global competition.

Now I am glad to announce investment that will help take it from the British laboratory to the British factory floor.

This shows that even in tough times we are investing in science which is vital to helping the UK get ahead in the global race."
– George Osborne
A piece of Antarctica in Durham
Full Report: A piece of Antarctica in Durham
A professor from Durham University says he's thrilled to be playing a key role in a major scientific experiment.
Mike Bentley is poised to analyse samples which are being taken from an ancient frozen lake, buried deep beneath the ice in Antarctica.
The findings will eventually help experts discover whether life can survive in the most extreme conditions.
Watch the full report from Jonny Blair below.
Advertisement
'Fracking' earthquakes research
Granada
Fracking gets government backing
A controversial drilling technique which splits opinion now has government approval.
Those in favour say fracking is safe and could help stop us importing gas from abroad. Those against talk about pollution to our water supplies and claim it causes small earthquakes.
Cuadrilla halted drilling on the Lancashire coast last year after two earth tremors near Blackpool.
But today the Government said it could go ahead but with stricter controls than before.
Cuadrilla already has a licence to explore 12-hundred square kilometres, mainly close to Blackpool and Lytham and St Annes.
There's some hope that consumers could see a fall in their gas bills.
Ben Schofield has more.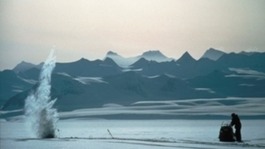 A Durham university professor will help to analyse extracts from an ancient Antarctic lake
Read the full story
Durham University honours author
Bill Bryson renames Durham University's library
The celebrated author Dr Bill Bryson OBE has been in the region as Durham University honoured him as part of a naming ceremony. The author officially renamed the University's library.
Durham University honours author
Bill Bryson: "I've never seen my name that big before"
Author is honoured by Durham University.
Advertisement
Durham University honours author
Former Chancellor to rename Durham library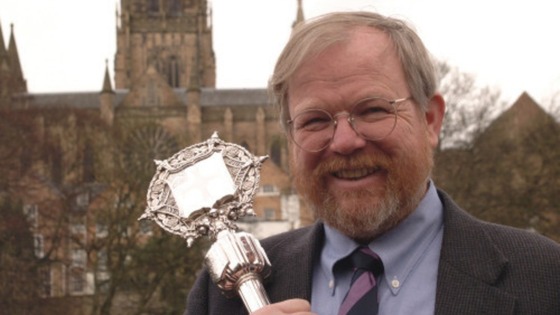 Bill Bryson, the author and former Durham University Chancellor, will today be honoured by the university when he renames Durham University library and opens the new East Wing.
Mr Bryson is one of the two people being honoured by the university in their naming ceremony,
The outgoing Durham University chairman Anne Galbraith will also be opening a boardroom at the University's Law School in her name.
Funding for university science
£800,000 to help fund Durham's scientific research
Durham University has received over £800,000 as part of a scheme by the Engineering and Physical Sciences Research Council aimed at turning UK universities' best science ideas into profitable business projects.
The scheme hopes to bridge the gap between a scientific idea being developed, and the point where a company might become involved.
"We are delighted with this ESPRC award which will help to further expand Durham University and its commercial partners' activities, creating new avenues for knowledge exchange already recognised nationally and internationally."
– Professor Tom McLeish, Pro-Vice Chancellor (Research) at Durham

It will also allow universities to help fund the opportunity for scientists and engineers to spend time in a business environment to improve their knowledge and skills, and to gain a better understanding about how the market place works.
"This IAA grant will help us establish additional partnerships with local, national and international businesses, social enterprises and the public sector to use Durham's knowledge and expertise for the wider benefit."
– Professor Richard Davies, Durham University's Dean of Knowledge Exchange and Impact
Funding for university science
Newcastle gets £1.4 million science innovation boost
Business Secretary Vince Cable has announced that an investment of £1.4 million will be given to Newcastle University to help turn the university's best scientific ideas into successful business projects.
The funding is designed to help bridge the gap between research ideas and commercial success, and will be used to create new companies, grow industrial collaboration and cultivate more entrepreneurship at the university.
The grant is part of the Impact Acceleration Accounts (IAA) - a new £60million investment project funded by the Engineering and Physical Sciences Research Council.
It enables us to turn our world-leading research into products and solutions that improve lives and help businesses grow.

This award builds on the work of the last three years and the successful Knowledge Transfer Account which was held jointly with our colleagues at Durham University."
– Professor Nick Wright, Pro-Vice Chancellor for Research and Innovation at Newcastle University
"The research we support is recognised as outstanding on the international stage.

These Accounts aim to make a step change in the impact that has on society: generating new business opportunities which drive economic growth, creating better, more informed, public policy."
– Professor Dave Delpy, Chief Executive of ESPRC
Funding for university science
Scientific funding secured for North East's universities
Two universities in the region have today been awarded more money to go towards their scientific funding by the Engineering and Physical Sciences Research Council.
The UK's largest funding agency for scientific research is awarding grants to Durham University and Newcastle University as two of the thirty one universities receiving funding as part of the grant system.
It is hoped that the funding will go towards bridging the gap between the scientific lab and an increasingly competitive market place.
Newcastle University is set to receive over £1.4 million in funding, with Durham University also being given over £850,000.
Load more updates
Back to top