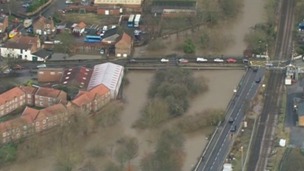 An investigation is starting into this year's flooding in North Yorkshire.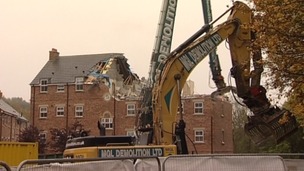 Former residents of a block of flats that was badly damaged by last month's floods have finally seen their homes demolished.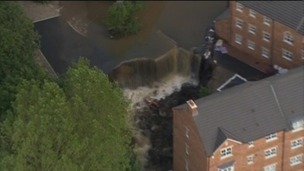 Residents on a Tyneside housing estate which will be partially demolished are no nearer finding out who is responsible for what's happened.
Live updates
Floods cut off local bridge
Durham County Council will build a temporary bridge for people living near Wolsingham who have been cut off after flash flooding damaged Thornhope Beck Bridge. The council is now looking into how quickly this can be done. Farmers and people working in businesses are struggling to travel.
The road has been closed since the weekend because of structural damage. Durham Police have since had calls about drivers ignoring the signage. The only alternative access to this area is only suitable for 4x4s.
"In seeking a longer term solution and so that we can repair the historic stone structure, we will be reliant on the cooperation of local landowners.

"This will involve lifting the temporary structure to the side of the bridge so that full repairs can be carried out.

"I would like to thank the community for their continued support and reassure everyone that we are doing everything possible to find a solution as quickly as possible."
– Adrian White, Durham County Council
Floods cut off local bridge
Poor weather has left roads closed, a community cut off and businesses flooded. Most flood alerts have now been removed. In Wolsingham, County Durham, a bridge has collapsed.
Advertisement
Floods cut off local bridge
"We have already carried out specialist work to remove tree roots from around 400m of the drainage system in the Harap Road area at a cost of £20,000 to date. As soon as conditions allow, further work will be done to remove a build-up of silt in a drainage chamber.

"We are confident these measures will help to alleviate problems with flooding in the area and we will remain in contact with local residents as we progress with the scheme."
– Brian Buckley, strategic highways manager at Durham County Council
Floods cut off local bridge
The Environment Agency is continuing to monitor river levels after Saturday's heavy rainfall. Rivers like the Tyne at Wylam Bridge were running very high after the weekend downpour which saw some flooding and roads closed.
Floods cut off local bridge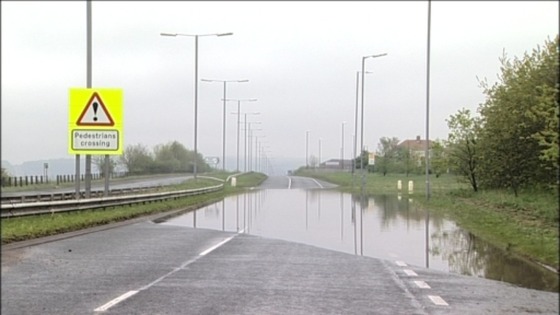 Floods cut off local bridge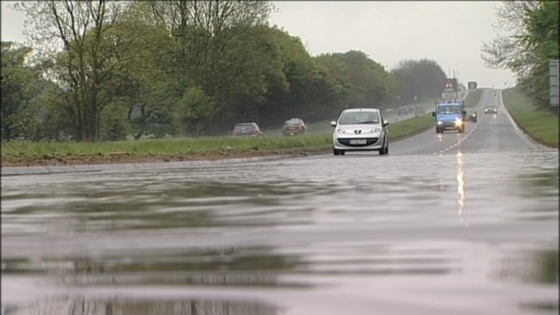 Advertisement
Floods cut off local bridge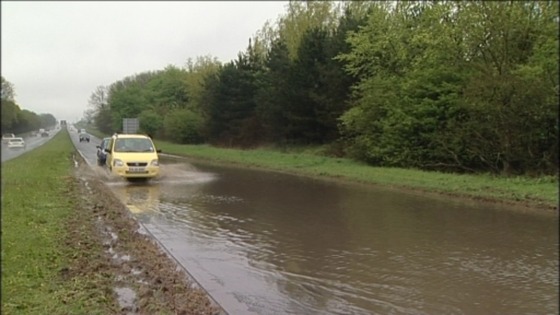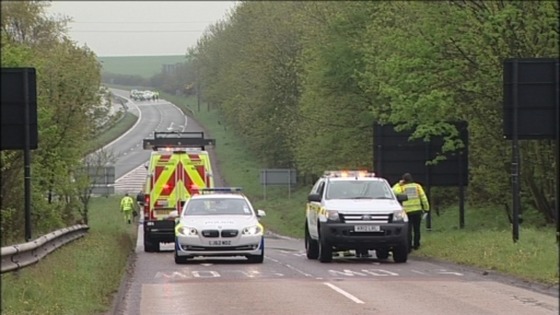 Calendar
A programme of road improvements to repair the damage caused by last year's severe flooding has been announced today by North Yorkshire County Council.
The Council is to spend an additional £857,000 tackling highways drainage issues – on top of a £723,000 programme already agreed. In addition, the council had already allocated £2 million to pay for road repairs.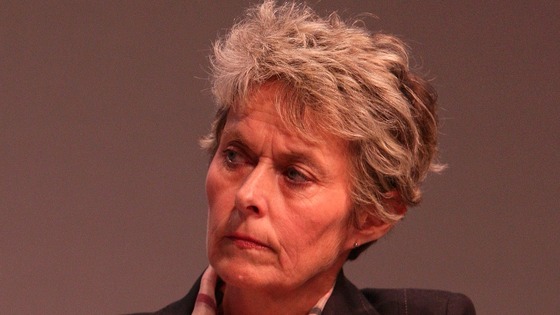 Anne McIntosh MP for Thirsk and Malton, gave a qualified welcome for the Government's plan for more competition in the water market but said more urgency was required to push through changes to improve flood resilience.
She said: "The Government has been too slow to implement changes that would protect homes and businesses from the shattering effects of flooding.
"Government must get on with implementing changes that would reduce flooding - many of which were recommended nearly five years ago.
"Widespread flooding has once again wrought devastation and heartache in communities across the country, including my constituency.
"Solutions that would reduce the impact of flooding are out there and would make a difference but successive Governments have not had the mettle to put them into practice."
Load more updates
Back to top