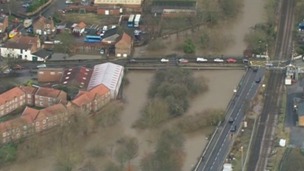 An investigation is starting into this year's flooding in North Yorkshire.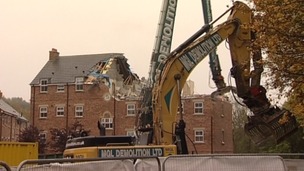 Former residents of a block of flats that was badly damaged by last month's floods have finally seen their homes demolished.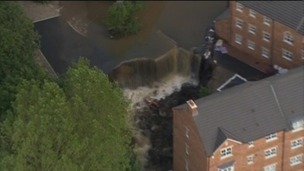 Residents on a Tyneside housing estate which will be partially demolished are no nearer finding out who is responsible for what's happened.
Live updates
Floods cut off local bridge
Durham County Council have announced that they are hoping that a temporary bridge will be in place at the site of the collapsed bridge at Woolsingham in County Durham by early next week.
The bridge will restore access to the dales community which was cut off when flash flooding caused the existing bridge to collapse.
Floods cut off local bridge
48 hours of poor weather caused roads to close and cut communities off in the North East.Flood alerts have now been lifted,, but the clean-up is continuing.
In Woolsingham in County Durham a bridge collapsed - cutting off the village from the main road.
The council has now said that they will be putting a temporary bridge in place to allow vehicles to travel along the road.
Watch the full report from Frances Read below.
Advertisement
Floods cut off local bridge
Durham County Council will build a temporary bridge for people living near Wolsingham who have been cut off after flash flooding damaged Thornhope Beck Bridge. The council is now looking into how quickly this can be done. Farmers and people working in businesses are struggling to travel.
The road has been closed since the weekend because of structural damage. Durham Police have since had calls about drivers ignoring the signage. The only alternative access to this area is only suitable for 4x4s.
"In seeking a longer term solution and so that we can repair the historic stone structure, we will be reliant on the cooperation of local landowners.

"This will involve lifting the temporary structure to the side of the bridge so that full repairs can be carried out.

"I would like to thank the community for their continued support and reassure everyone that we are doing everything possible to find a solution as quickly as possible."
– Adrian White, Durham County Council
Floods cut off local bridge
Poor weather has left roads closed, a community cut off and businesses flooded. Most flood alerts have now been removed. In Wolsingham, County Durham, a bridge has collapsed.
Floods cut off local bridge
"We have already carried out specialist work to remove tree roots from around 400m of the drainage system in the Harap Road area at a cost of £20,000 to date. As soon as conditions allow, further work will be done to remove a build-up of silt in a drainage chamber.

"We are confident these measures will help to alleviate problems with flooding in the area and we will remain in contact with local residents as we progress with the scheme."
– Brian Buckley, strategic highways manager at Durham County Council
Floods cut off local bridge
The Environment Agency is continuing to monitor river levels after Saturday's heavy rainfall. Rivers like the Tyne at Wylam Bridge were running very high after the weekend downpour which saw some flooding and roads closed.
Advertisement
Floods cut off local bridge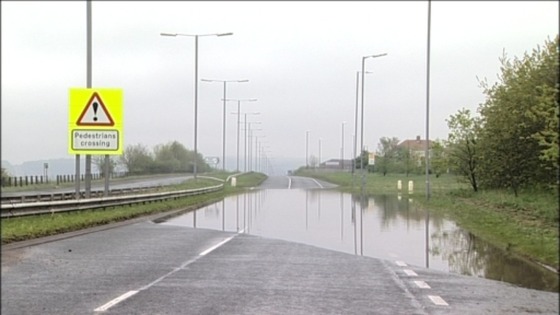 Floods cut off local bridge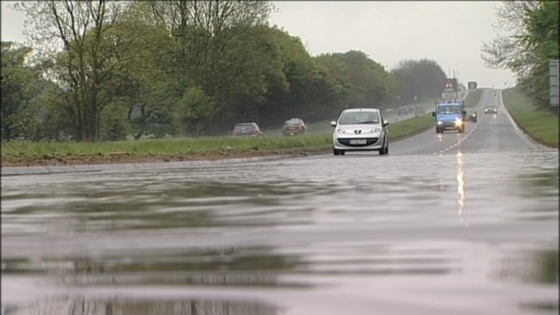 Floods cut off local bridge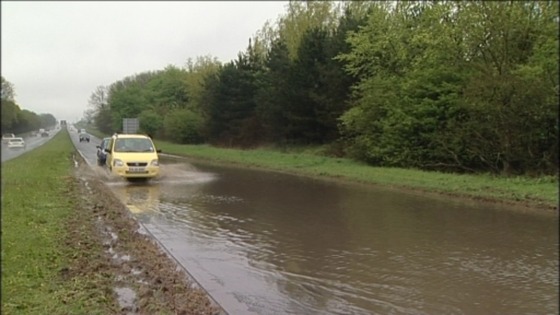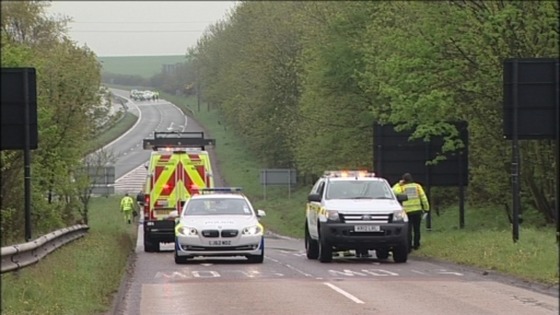 Load more updates
Back to top