The Magpies striker has been picked amongst three others for the monthly award, thanks to his goalscoring efforts in December.
Read the full story ›
Charlie Mulgrew was again the scourge of the Magpies with his precise free-kick in the 74th minute.
Read the full story ›
Advertisement
Jermain Defoe denied Liverpool a fifth successive Premier League victory with a penalty double.
Read the full story ›
Middlesbrough have drawn 0-0 with Premier League Champions Leicester at the Riverside Stadium.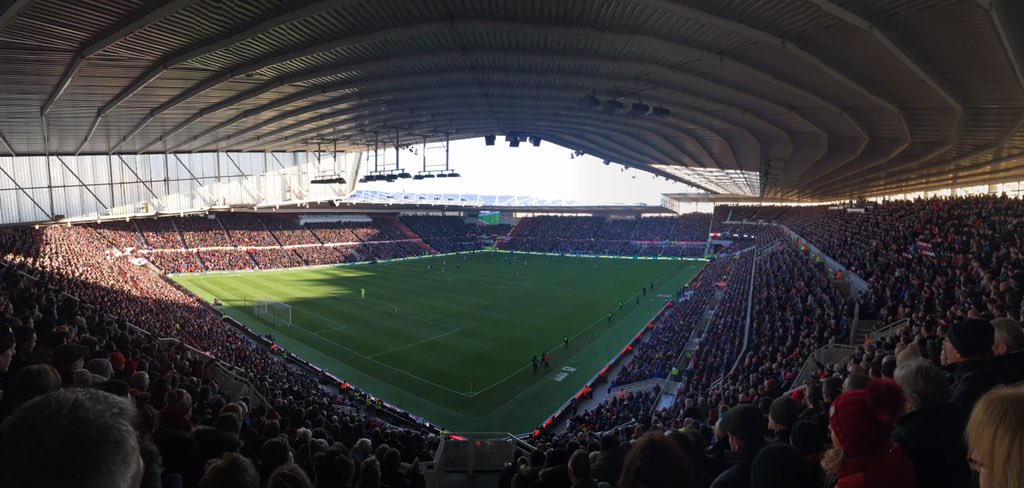 Newcastle have made three changes to their team for their game against Blackburn this afternoon.
Gouffran, Diame and Anita replace Perez, Yedlin and Atsu.
The strating line-up is: Darlow, Dummett, Anita, Clark, Lascelles, Hayden, Gouffran, Ritchie, Colback, Diamé, Gayle
Aleksander Mitrovic is not included in the squad.
Kick off is at 3pm at Ewood Park.
Advertisement
Sunderland have made three changes to their team for their game against Liverpool this afternoon.
Love, Rodwell and N'Dong replace Jones, Anichebe and Kone.
Kick off is at 3pm at the Stadium of Light,
The 22-year-old has strained his anterior cruciate ligament against Manchester United
Read the full story ›
Play like we did against Chelsea, and we'll be ok. That's been the general feeling, along with the obvious "why didn't we play like that at Swansea?" As my mate said, it didn't feel like a defeat because we ran Chelsea so close, but we are still where we are and need wins.
Thankfully everybody else at the bottom lost during the week so at least we're no worse off than we were.
Most thoughts were about playing the same formation against Watford, but most of us decided that Vic needs to come back, which would make that tricky.
Swings and roundabouts - Ndong is back from suspension, but Kirchhoff is injured yet again. Remember Charlie Hurley's team that paraded before the Hull game? They only used seventeen players all season. We've used twenty seven already, making you wonder exactly what footballers are made of today.
Anyway, with no money available next month as a result of us being one of the very few honest clubs about, Moyes will have to work with what he's got. Starting today, and with four attackers on he couldn't be criticised for negativity. Mind, Watford could, having started playing for the draw about half two.
PVA struck early in the second half to get the three points form a hard fought but well deserved win.
Happy Christmas, Paul Dobson
Pupils have written to the Football Association, criticising suggestions which are designed to encourage women and girls into the game.
Read the full story ›
Load more updates