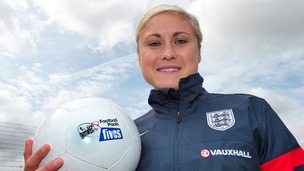 Durham-born footballer Steph Houghton marks first competitive match as England captain by overwhelming Montenegro 9-0.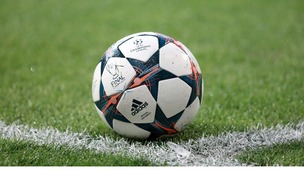 A new study comparing footballers of different genders found women's performance suffers in the second half of games more than men's.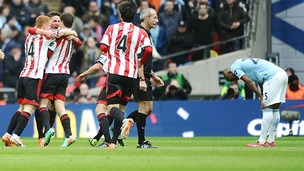 Sports Correspondent Simon O'Rourke was at Wembley with Sunderland fans for ITV News Tyne Tees.
Live updates
Charity ride in memory of Northumberland footballer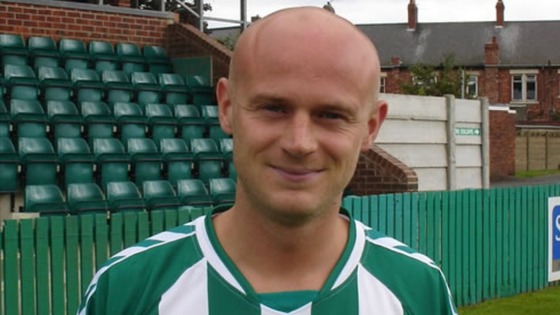 A group is cycling from Sunderland to Blyth this morning, in memory of a former amateur footballer who died from motor neurone disease.
Scott Bell died last October at the age of thirty five. Scott had played for the non-league side Blyth Spartans.
Today, his friends and supporters are cycling from the Stadium of Light to Blyth Spartans' ground Croft Park, via St James' Park.
Scott was a huge Manchester United fan; the ride has been timed to coincide with Newcastle United's home game against David Moyes' side.
A volunteer is swapping one football-loving city for another 6000 miles away, just in time for the 2014 World Cup.
Michael Gardner normally coaches children in Newcastle, but he is flying out to Brazil this week to work with children in the poorest neighbourhoods of Curitiba, the largest city in the south of the country.
Advertisement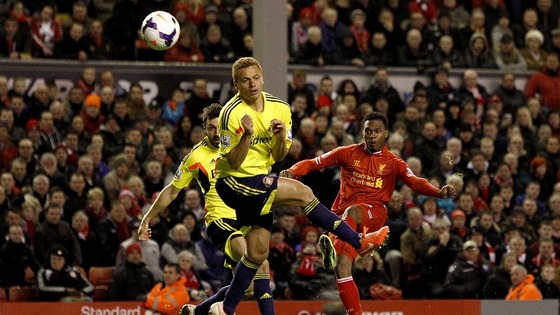 Sunderland faced a tough challenge tonight as they travelled to title-chasing Liverpool.
The Black Cats nearly kept their hosts at bay until half-time but Vito Mannone could not keep out a Steven Gerrard free-kick in the 39th minute.
Liverpool added insult to injury just after the break, they were able to pass it around the Sunderland box until Daniel Sturridge executed a spectacular left-footed strike.
However, the Black Cats were not prepared to let Liverpool have it all their own way: Adam Johnson's corner crept through to the far post to find the head of the unmarked Ki Sung-Yueng.
A nervous 15 minutes followed but it finished 2-1 to Liverpool. You can see more on all the action here.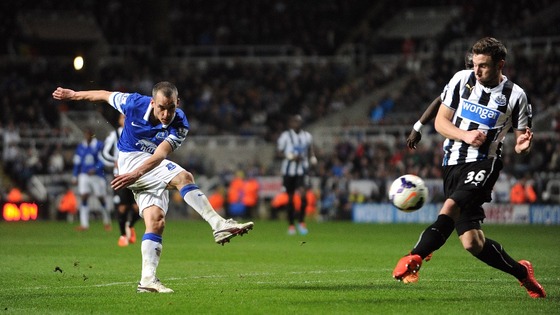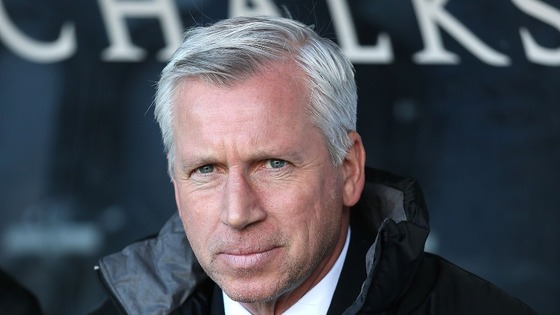 There were mixed results for our region's football teams tonight.
The last game of Alan Pardew's three-match stadium ban mean he did not see his Newcastle side beaten 3-0 at home to Everton.
Meanwhile, Middlesbrough came from behind twice to earn a 2-2 draw at Huddersfield.
Hartlepool had a 2-1 lead at one stage at home to Mansfield but they then collapsed to a 4-2 defeat.
There was better news for York City – they climbed into the League Two play-off positions after a 1-0 win against Torquay.
You can see more on all the action here.
Sunderland face a tough trip to title-chasers Liverpool tomorrow. The Black Cats have slumped deeper into relegation trouble since their League Cup Final defeat at the start of March.
With just ten games to go, Gus Poyet says his team cannot afford to let a single opportunity pass them by: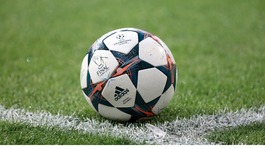 A new study comparing footballers of different genders found women's performance suffers in the second half of games more than men's.
Read the full story
Advertisement
North East Premier League football
Newcastle United Manager Alan Pardew said he had to remind his players about the consequences of gambling on football matches, after *Dan Gosling was fined £30,000 by the FA *for breaching betting regulations.
Pardew thinks Gosling's punishment should not affect his reputation as a player.
"It's something I had to remind the squad about because it is important that we do not bet on Barclays Premier League games in any shape or form, whether it is an accumulative bet or whatever.
"But he is a great lad and it should not mark a black mark against his name in terms of the way he plays and conducts himself. He is a terrific professional here."
North East Premier League football
Newcastle boss Alan Pardew has revealed planning for a summer overhaul of his squad has already started.
Asked if planning was under way and targets actively being pursued, he replied in the affirmative. Asked further if it was his hope that business would be done early in the summer window, he added: "Yes, it is. Our process has started."
North East Premier League football
Sunderland's Head Coach Gus Poyet believes only the strong will survive the Premier League's closest relegation battle in years.
The Black Cats are third from the bottom of the table and face another vital game away to Norwich City on Saturday. The bottom ten teams are all still in danger.
Poyet believes bravery is the key to survival this season.
"I think that's going to be the main thing, from now to the end of the season. I think the team that is more brave as a team, which means most individuals, is going to be the one that is going to stay up.
"I am pretty sure because the difference between the teams is very little. So the idea here is to maintain that level of concentration all the time and be the team who is the bravest from the bottom ten."
North East Premier League football
Crystal Palace manager Tony Pulis, whose side faces Newcastle United on Sunday, said he was "in no doubt" that Newcastle boss Alan Pardew would be in control of his team, despite a stadium ban.
Pardew was reprimanded by the FA following a headbutt on Hull midfielder David Meyler last month.
Pulis, though, does not believe that will have a major impact in getting Pardew's message across:
"Alan will have more control than people think, with technology today, you can always have your finger on the pulse.

"If he is watching the game from afar, as long as he has contact - which he will have with the coaching staff - then I am sure they would have sorted that.

"Obviously you want to be there, in the thick of the action when all the preparation finishes, and you want to be there with the players when you can.
"There are a lot of managers who sit on the bench and they don't move, there are others, and I am one of them, who get really involved in the game.

"It is different for horses for courses, is there a right way, is there a wrong way? No, there is not."
– Tony Pulis, speaking at a pre-match press conference
Load more updates
Back to top