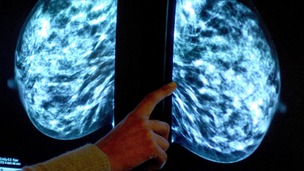 A new method of treating breast cancer is available from today, following trials in the North East.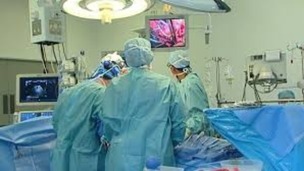 Local NHS chief has written to Health Secretary Jeremy Hunt urging him to extend the deadline on children's heart surgery unit report.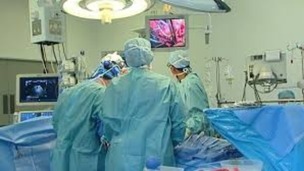 Children's heart surgery is set to resume at Leeds General Infirmary after days of uncertainty over its future.
Live updates
'Home from Home' campaign
The chief executive of Newcastle Hospitals Foundation Trust says a new campaign to build a "home from home" at the Freeman Hospital in Newcastle shows confidence in the future of the heart unit, which is being looked at as part of a nationwide review by the Health Department.
Sir Leonard Fenwick said: "Parents and their supporters choose to come to Newcastle because of the outcomes and the breadth of service."
'Home from Home' campaign
A campaign is being launched to fund a new two million pound 'Home from Home' at the Freeman Hospital in Newcastle.
The accommodation will benefit families of children who are being treated at the hospital's specialist heart unit.
The funding drive is being launched in partnership by the Sick Children's Trust and the Children's Heart Unit fund.
Advertisement
Earlier in 2013, ITV's From The Heart campaign featured the stories of dozens of transplant patients, to highlight the shortage of organ donors.
The campaign had a huge response, with 6,000 people joining the organ donor register in the North East.
Not all of the stories had happy endings, but two that have had their lives transformed by transplants are 5-year-old Aaron McAleese and teenager Joshua Boyle.
You can see more stories from From the Heart here.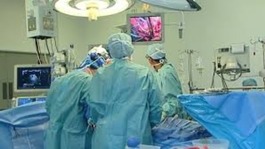 Local NHS chief has written to Health Secretary Jeremy Hunt urging him to extend the deadline on children's heart surgery unit report.
Read the full story
Calendar
The Government played no part in the decision to suspend children's heart surgery at Leeds General Infirmary, peers were told today.
Health minister Earl Howe said the decision was taken by the local health trust in agreement with the Care Quality Commission and NHS medical director Sir Bruce Keogh.
The Government strongly believes that it was the right thing to do.

It is absolutely right that the NHS should act quickly and decisively if there is any evidence that patient safety maybe at risk.
– Lord Howe

But Liberal Democrat Lord Shutt of Greetland warned there had been "murky internal health politicking" going on over the issue of children's heart surgery in Yorkshire.
Why is the Government determined to deny the people of Yorkshire a children's heart unit when Yorkshire has a population of 5.3 million - similar to Scotland, Denmark and Finland.

Yorkshire is double the size of the north east of England, where the Government is happy to see that region locally served.
– Lord Shutt of Greetland

Lord Howe said the premise of Lord Shutt's question was "incorrect", adding:
The Government has not taken a role in this matter. This is a matter which

the NHS has led. There's no agenda by the Government at all apart from our

desire to see the best possible children's cardiac services provided in this

country.
– Lord Howe
Heart unit battle: Latest
Calendar
Professor Sir Roger Boyle has stepped down as director of the National Institute of Clinical Outcomes Research. He has been at the centre of the row over the future of the Leeds Children's Heart Surgery Unit.
He said that he would not want his daughter to be treated at Leeds. The comments led to him being taken off the review team that is overseeing changes to children's heart surgery.
Advertisement
Heart unit battle: Latest
National
The Health Secretary Jeremy Hunt said Sir Roger Boyle would play no further part in a review of where children's heart surgery should in future be carried out.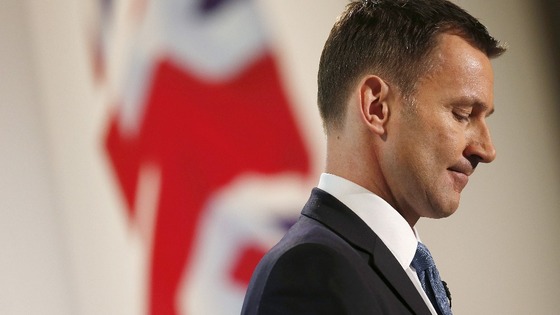 The government's former heart tsar sparked controversy last week when he told the BBC he would not send his daughter for treatment at Leeds General Infirmary's child heart surgery unit.
Mr Hunt said that while Sir Roger was still one of the leading heart surgeons his role in the Safe and Sustainable process aimed at centralising children's heart surgery into specialist centres would end.
He said: "He did the right thing in informing Sir Bruce (Keogh, NHS England Medical Director) about his concerns over Leeds mortality data.
"However it is the view of Sir Bruce, with which I fully concur, his comments to the media on April 11 could be seen as pre-judging any future conclusions made by that review and so it is right he plays no further role in its deliberations."
Heart unit battle: Latest
Calendar
Greg Mulholland, MP for Leeds North West, has tweeted:
"Secretary of State announces that Sir Roger Boyle will play no further part in the Safe & Sustainable review."
Professor Sir Boyle had faced demands to step down over his claims that he would still not want his daughter to receive treatment at Leeds General Infirmary – even though it has reopened following a Government review.
Heart unit battle: Latest
Calendar
MPs are to ask questions in parliament over the handling of the Children's Heart Unit crisis in Leeds. Hull North MP Diana Johnson MP and Pudsey, Horsforth and Airborough MP Stewart Andrew will raise the issue this afternoon.
Heart unit battle: Latest
Mortality rates for all children's heart surgery centres have been released following the temporary suspension of operations at the Leeds unit. It comes following concerns about death rates at Leeds which emerged after Newcastle's Freeman Hospital was chosen as the designated heart surgery centre.
The Freeman was selected over Leeds General Infirmary following the biggest consultation the NHS has ever carried out. However that decision is now on hold after campaigners in Leeds won a high court battle which upheld concerns that the rating system used during the decision process was flawed.
Now, data released by NHS England shows that none of the 10 centres in England breached thresholds for child heart surgery deaths, however Leeds General Infirmary was very close to the alert level. Operations resumed at the unit on Wednesday following a safety review.
Load more updates
Back to top