GCSE results: How did we do?
Double the nerves, then double the celebrations for identical twins who totted up 26 A*s between them. Rachel and Jennifer Thomson both achieved 13 A *s each, including further maths.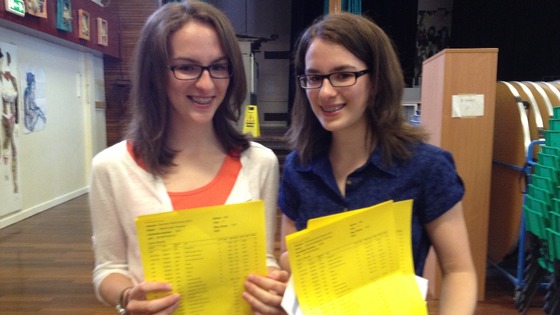 They took all the same subjects and in some subjects got the exact same scores; in others they did not drop a mark.
Whickham School head teacher Steve Haigh said he wasn't surprised with the girls' grades but was 'amazed' at the scores they achieved.