Live updates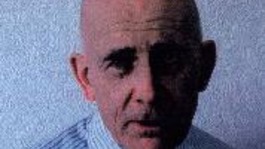 Police searching for a missing Newcastle pensioner have extended their search nationwide.
Read the full story
Men arrested after raid on pensioner's home
Police investigating a robbery in Newcastle in which a 65-year-old woman was tied up and doused in petrol have made three arrests.
Sheila Quadrini, the ex-wife of a Tyneside nightclub tycoon, dialled 999 with her tongue after the raiders fled her luxury home in Gosforth last month.
Northumbria Police said men aged 36, 43 and 60 from County Durham have been arrested, but have since been released on bail.
Mrs Quadrini was held hostage for an hour after she was attacked when she returned home from work. Raiders took cash and jewellery from the house in Gosforth.
She is the ex-wife of Michael Quadrini who ran a number of nightspots, including the famous Tuxedo Princess floating club on the Tyne.
"We have made three arrests in connection with the incident but inquiries into the burglary continue.

We still need anyone with any information, anyone that could have seen something suspicious on the night it happened or maybe heard something about it since, to come forward and share it with police as soon as possible.

This was a terrible ordeal for the victim who has understandably been left incredibly shaken and distressed and we are doing all we can to put those responsible before the courts."
– Detective Inspector Steve Wouldhave
Advertisement
Appeal after Gosforth burglary
Police are appealing for witnesses after a house was burgled in Gosforth last night (December 6th).
The burglary took place between seven and eight o'clock on the evening of Thursday December 6th at a property on Furzefield Road in the Gosforth area of Newcastle.
Cash and jewellery were stolen from the property and it is thought that a number of men were involved in the burglary.
Anyone who has any information about the incident or who may have witnessed the burglary is being encouraged to contact Northumbria Police on 101.
Police name man killed in Gosforth crash
Northumbria Police have named a man killed in a crash between a car and a bus in Gosforth this weekend.
39-year-old Andrew Quinn was driving the Audi R8 when it collided with a bus on the Great North Road on Sunday evening. He was pronounced dead at the scene.
The 61-year-old bus driver was released from his vehicle by the fire and rescue service. He was treated at the Royal Victoria Infirmary for minor injuries, but was otherwise unhurt.
Police believe that Mr Quinn was in the Jesmond area on Sunday afternoon and would like to hear from anyone with any information about his movements that day.
Man dies in Gosforth crash
A man has died after his car collided with a bus in Newcastle.
The 39-year-old was travelling north on the Great North Road just before nine o'clock last night.
His white Audi collided with a single decker bus, which was on the southbound carriageway.
The 61-year-old bus driver was taken to Newcastle's RVI with minor injuries. The road was closed for five hours.
Anyone with any information should contact the police.
Three Gosforth burglaries 'linked'
Police are appealing for witnesses after three burglaries in Gosforth, Newcastle, on October 10.
Two took place at Fernwood Avenue and one at Church Road. A spade was taken from one burglary and used to try and break in to another.
Police are appealing for witnesses to come forward.
"These three burglaries all happened during the day on Wednesday and it appears they are linked. A spade stolen from a shed at one of the homes appears to have been used to try to gain access to another.

"With the onset of darker evenings I'd like to remind residents to be vigilant, report anything suspicious to police at the earliest opportunity and to ensure their homes and secure at all times.

"Extra patrols will be taking place in the area and we're carrying out extensive enquiries to trace the person responsible."
– Neighbourhood Inspector Julie Rana
Advertisement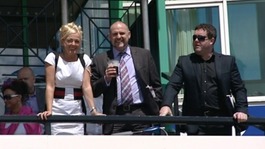 One of the biggest events in the region's sporting calendar managed to go ahead despite being threatened by the freak weather conditions.
Read the full story
Northumberland Plate will run
Northumberland Plate race meet beats the weather
One of the biggest events in the region's sporting calendar managed to go ahead despite being threatened by the freak weather conditions.
The Northumberland plate meeting took place at Newcastle racecourse this afternoon with "Il De Rey" claiming victory.
The race first started in 1833 and has been known since as the "Pitmen's Derby".
During the storm the racecourse was flooded but there was some sunshine for the racegoers this afternoon.
Northumberland Plate will run
Northumberland Plate gets go ahead
Course inspectors at Gosforth Park Racecourse have given the go ahead for today's race card, including the main event - the Northumberland Plate with an off-time of 3.20pm.
Coldplay fans defy Metro strike
Empty tracks on the Metro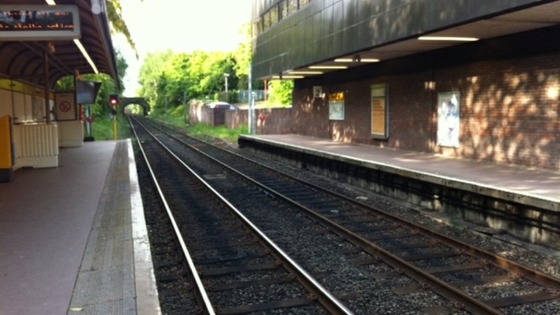 Platforms and tracks are empty this morning as Tyne and Wear Metro workers stage the first of two strikes.
The second day of strike action is planned for June 21.
Load more updates
Back to top