In the last year, 9 lives have been saved after blood was carried on Great North Air Ambulance helicopters and given to injured people at the scene of accidents. 36 people were treated between January 2015 and 2016. Dr Rachel Hawes, who works with the service, says it was inspired by her time as an army reservist in Afghanistan.
9 lives were saved in the North East last year, under a pioneering scheme to give blood transfusions to critically injured patients before they're transported to hospital. Bags of blood have been kept on Great North Air Ambulance helicopters, since January 2015, allowing more specialist procedures to be performed at the scene of accidents. They're transported to air bases, on motorbikes, by the charity Blood Bikes.
To mark a first successful year, a celebration was held at Newcastle's Royal Victoria Infirmary. One Northumberland man, whose life was saved by the procedure after a cycling accident, says it's a vital service:
Advertisement
Police have been attending a serious incident on Flatts Lane, Normanby, this evening. The Great North Air Ambulance has also been on the scene.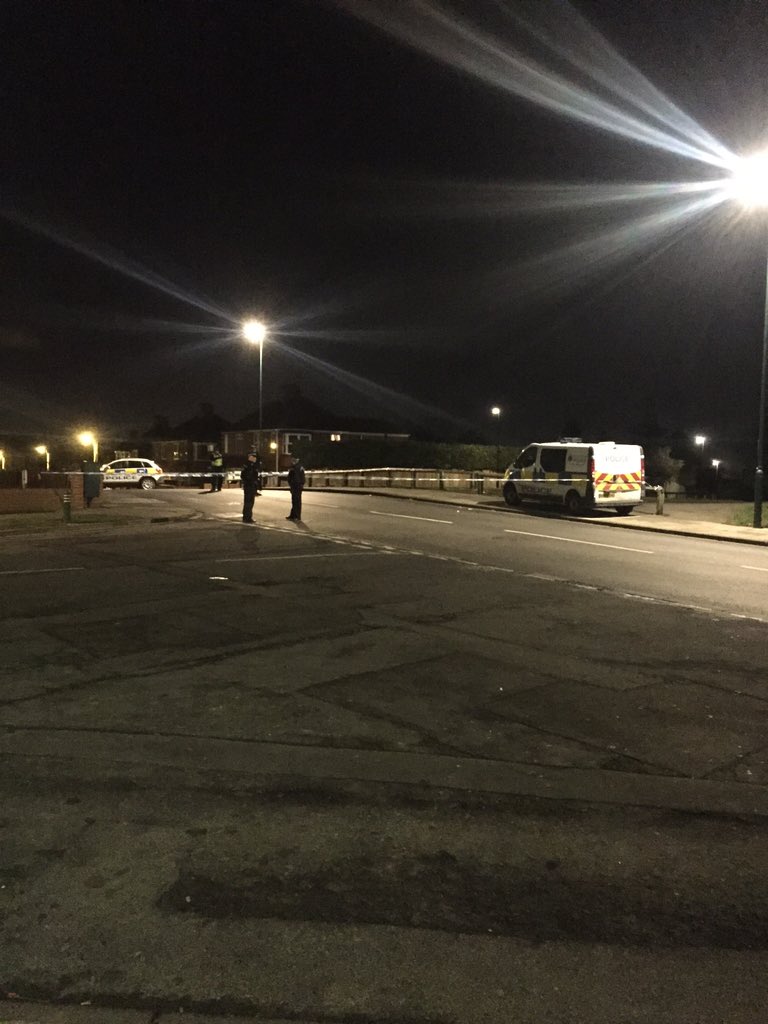 The road is closed and is expected to remain cordoned off for some time.
Flatts Lane, Normanby - Road closed near to the Banksfield Road junction. Serious police incident. Likely to remain closed for sometime.
The Great North Air Ambulance were called to a 9-year-old boy who had been knocked over by a car in Stakeford, Northumberland, at 3pm.
He received no life-threatening injuries but was treated for head and limb injuries. He was then flown to the Royal Victoria Infirmary in Newcastle.
A business is appealing for pilots to depart for NCL for a 24 hour 'Flyathon'.
The Flight Sim Centre, which is based by Newcastle Airport, is staging the event on October 24 - 25 to raise money for the Great North Air Ambulance.
It is being held in their Boeing 737 simulator, where the pilots and the public can donate to 'fly' for an hour or more.
Similar events around the world have proved very popular and generated thousands of pounds for their respective charities
A woman has had an emotional reunion with the paramedic who saved her unborn baby after a head-on car crash.
Read the full story ›
Advertisement
A 53-year-old motorcyclist from Newton Aycliffe has suffered potential spinal and pelvic fractures after colliding with a van on the A167 Ferryhill this afternoon, Friday 21st November.
The Great North Air Ambulance flew the man to the major trauma centre in James Cook hospital for further treatment.
He was said to be stable condition on arrival to the hospital.
Durham Police say the van driver was unhurt.
A report is due to be published into a helicopter crash in London which claimed the life of a former pilot with the Great North Air Ambulance.
Peter Barnes, who worked for years on the Great North Air Ambulance, died from multiple injuries when the aircraft he was flying clipped a high-rise crane on The Tower at St George Wharf in Vauxhall.
Leaked copies of the Civil Aviation Authority report suggests that the pilot may have been unaware of the existence of large cranes in the area as he flew at low altitude in foggy conditions.
The North East Ambulance Service has found that a number of out-of-date controlled drugs have been administered to patients. In total 75 doses had been administered by 26 paramedics.
The specific medicines were Morphine, Oramorph oral suspension and Diazamuls. Patients were not at risk.
The Care Quality Commission and Monitor is aware of the situation.
The Great North Air Ambulance landed at Durham Cathedral to treat a man who had been hit by a bus. It happened close to the North Road bus station in the city shortly before 3pm today (July 28).
The man, who has critical, possibly life-threatening injuries to his chest and abdomen, was airlifted to the RVI.
Load more updates