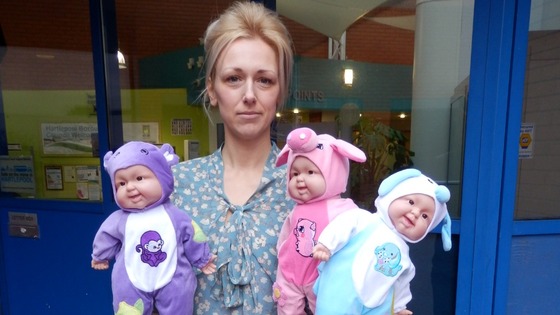 Anyone who has bought a toy doll with an animal design on the outfit in Hartlepool should return it to the seller. Hartlepool Council are concerned a doll that's been on sale at the town's indoor market could be one from China which has previously been subject to a national product recall.
Trading Standards officers are concerned the dolls may contain a chemical which when consumed has been associated with causing cancer, deformities in unborn babies and infertility in men.
"Whilst we do not want to cause unnecessary alarm, we want to make parents aware to ensure that children have no contact with these dolls. Young babies in particular will often chew soft toys and there is a real concern that they could be at risk."
"The remaining stock of dolls has been handed over by the trader and we are waiting on formal analysis before we can confirm if the dolls contain phthalates. An investigation on how the dolls came to be on sale in Hartlepool is ongoing."
"I would encourage anyone who may have purchased one of these dolls as a Christmas present for a child to ensure the child's parent is aware of our concerns. We would also welcome any information about other traders who may be retailing these dolls, unaware of the product recall."
RACHAEL READMAN, HARTLEPOOL COUNCIL TRADING STANDARDS