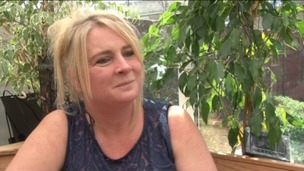 Barbara Ward has to live with an allergy to water .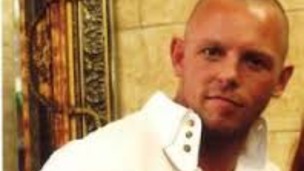 Mark Denton, 31, was murdered with an axe at a New Year's Eve party. His parents have called it the "worst nightmare possible".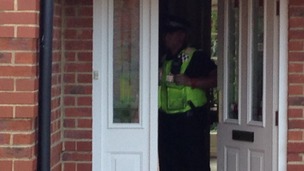 Eleven people have been arrested - four on Teesside - in a crackdown on illegal drugs
Live updates
Help for women affected by post-natal depression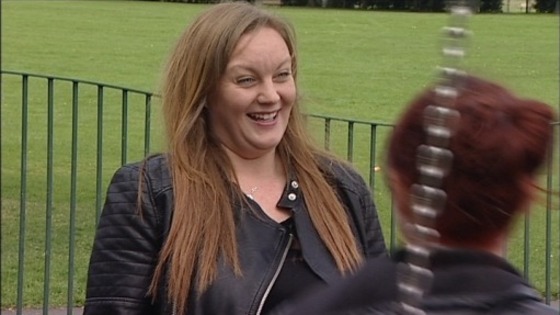 A mother from Hartlepool is offering support to other women affected by post-natal depression.
Stephanie Addision established the charity Raindrops to Rainbows last year, in the wake of her own experiences.
The Royal College of Midwives estimates that 59 per cent of women feel down or depressed after giving birth. Its survey, in collaboration with the parenting website Mumsnet, also found that 75 per cent of the women affected had not sought help from a midwife or similar professional.
Stephanie, who is a mother to three children, hopes women will turn to organisations like hers to ensure they do not suffer in silence.
"Not many people understand post-natal depression as it can affect people in many ways depending on the severity. It is an illness that more people should be aware of."
– Stephanie Addison, Raindrops to Rainbows
Sailor escapes burning yacht off North East coast
The RNLI has described a yacht fire 10 miles off the North East coast as a 'very frightening situation'. The sailor abandoned the yacht and was unhurt.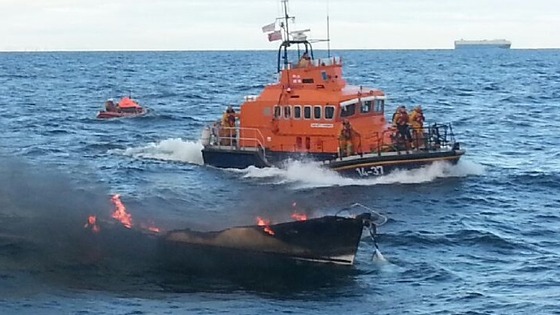 'Fortunately the sailor was uninjured but it was very sad to see his yacht burn and then sink so quickly. We understand the boat was his home and he was sailing from Iceland to Holland, but it looks like he's lost nearly everything.

'He seems to have done all the right things in what must have been a very frightening situation. He launched the liferaft correctly and had everything he needed to keep safe, including a lifejacket, flares and water. He's now being looked after by the Coastguard and we wish him well for his journey home.'
– Hartlepool RNLI coxswain Robbie Maiden
Advertisement
Sailor escapes burning yacht off North East coast
A sailor had to abandon his yacht 10 miles off the North East coast after an explosion started a fire on board.
Hartlepool RNLI helped the man at 5.50am this morning (August 22). When volunteers arrived, the 38ft yacht was well alight.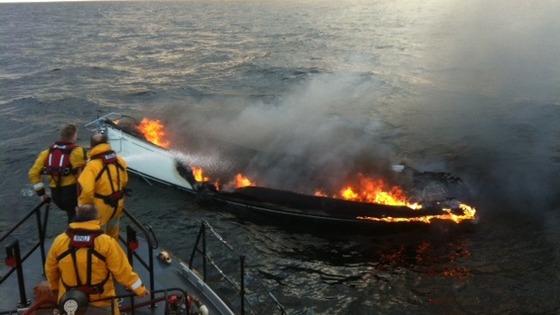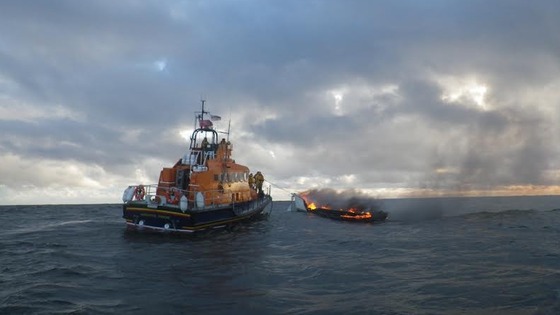 A judge told a man he "could have killed" his ex-partner when he attacked her with a hammer because she had started a new relationship.
Newcastle Crown Court heard that Geoffrey Pearson, from Mariners Point, Hartlepool, was "in a rage" when he turned up on the doorstep of Helen Crozier's home in Sunderland. He aimed for her head with the hammer but she put up her arms to defend herself and suffered injuries to her hands and legs.
Judge Sean Morris told him: "You are clearly someone who thinks they are entitled to control women. What you did on this day was wholly unforgivable."
Pearson pleaded guilty to assault and was jailed for eight months. He must stay away from Ms Crozier for five years under the terms of a restraining order.
Hartlepool's nuclear power station has been shut down and will remain closed for an estimated eight weeks while safety tests are carried out, after a defect was found at a similar plant in Lancashire.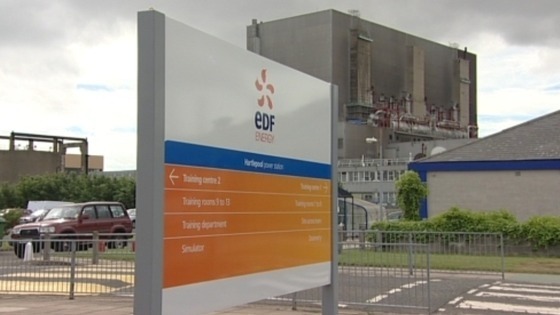 EDF Energy, which runs both plants, said the tests were a precaution and no problems had been found so far with the plant in Hartlepool. Staff will continue to go into work but no electricity will be generated while the plant is shut down.
A defect was discovered in a boiler unit at the company's plant in Heysham, Lancashire, which has the same design at the 30-year-old power station in Hartlepool.
Nine people arrested at address in Hartlepool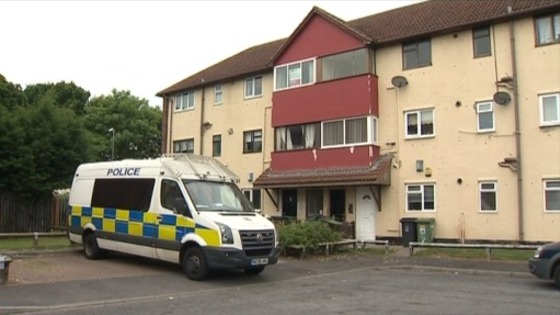 Nine people have been arrested, after police were called to an address in Hartlepool this morning.
The road was closed around Wynyard Mews, while armed officers searched a property.
Seven men and two women were arrested on suspicion of affray.
The road has now been re-opened.
Advertisement
Nine people arrested at address in Hartlepool
Armed police are at Wynyard Mews in Hartlepool after reports of someone with a weapon.
A number of people have been arrested in connection with the incident, which is ongoing. The area is cordoned off. There is a road closure in place to allow officers to contain the scene.
Police investigating two serious assaults which happened within minutes of each other early on Sunday morning (July 27) in Hartlepool, have confirmed they believe the same person is responsible for both attacks.
And investigating officers have today released CCTV footage of a man they would like to speak to in connection with the incidents, the first of which happened just after 4am on Sunday 27th July near the Grand Hotel in Swainston Street.
In this incident, a 24-year-old man suffered serious facial injuries and received treatment at James Cook University Hospital. He has since been discharged.
A second victim was assaulted at around 4.20am at a bus stop near Yates' wine Lodge in Victoria Road. The 26-year- old man suffered serious head injuries and remains in a critical condition in James Cook University Hospital.
"We are releasing this brief CCTV clip in the hope that someone will recognise the man featured and tell us who he is.

Additionally, we would very much like the man to come forward and speak to us as he may be able to shed some light on exactly what happened early on Sunday morning."
– Detective Inspector Matt Murphy-King

The suspect, who police believe is responsible for both apparently unprovoked assaults, is described as a white male, wearing a white t-shirt and blue jeans.

He has tattoos on both arms.
Commonwealth Games 2014
The region has another Commonwealth medal winner.
Middlesbrough's Aimee Willmott took silver in the 200 metre butterfly at the Tollcross International Swimming Centre this evening.
But fellow Teesside swimmer Jemma Lowe, who is from Hartlepool but is competing for Wales, who was also tipped for a medal, came in 5th place
Commonwealth Games 2014
Both Jemma Lowe, from Hartlepool and representing Wales, and Aimee Willmott, from Middlesbrough representing England, are through to the final of the 200m butterfly in this year's Commonwealth Games. They'll race against each other.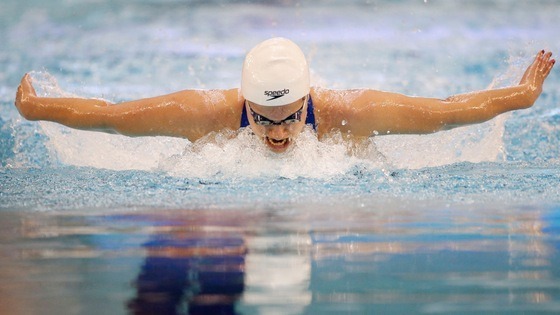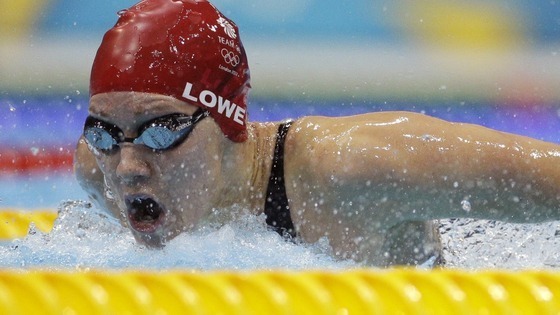 Load more updates
Back to top