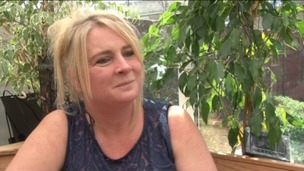 Barbara Ward has to live with an allergy to water .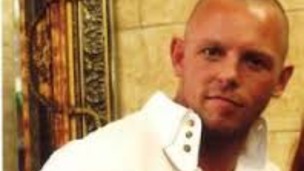 Mark Denton, 31, was murdered with an axe at a New Year's Eve party. His parents have called it the "worst nightmare possible".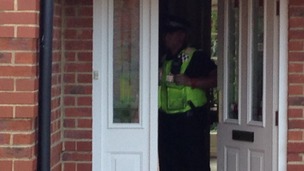 Eleven people have been arrested - four on Teesside - in a crackdown on illegal drugs
Live updates
Sixty private racing yachts from the Netherlands are to moor at Hartlepool Marina today as part of a friendly race between various North Sea ports.
The best spot to see them is Navigation Point car park, at the end nearest the lock office, from 1pm
Members of the public can also watch them leave through the marina lock gates between 12:30pm and 1pm on 25th June
From Hartlepool, the yachts will progress to Newcastle (via Tynemouth) and Edinburgh
First World War Centenary
A book containing poems, drawings and messages from soldiers of the First World War has been discovered in an attic in Hartlepool.
Now mother and daughter Joanne Grylls and Jade Dawson say they want to find out more about the soldiers who feature in it. Watch Kenny Toal's report here.
Advertisement
A 36-year-old woman who died following a collision in Hartlepool has been named as Keri Holdsworth, a Physiotherapist from the Edinburgh area.
Her sister, Fiona Chadwick, described her as a "beloved sister who will be greatly missed" and said that family and friends have been left "devastated by what has happened."
The collision happened at around 4.30pm on Friday 13 June on the A19 northbound at the junction with Dalton Piercy, involving a black Renault Clio and a black BMW M5.
Police are appealing to anyone who may have witnessed the collision to contact them.
Four arrests in Teesside drugs raids
The Police and Crime Commissioner for Cleveland, Barry Coppinger, attended this morning's drugs raids in Hartlepool, in which four people were arrested. He praised the work of the three forces involved in the operation, which carried out simultaneous raids on Teesside, Merseyside and in Wales.
Four arrests in Teesside drugs raids
Four houses in Hartlepool were targeted by police in raids today. Two 29-year-old men, a 36-year-old man and a 33-year-old man were arrested for Conspiracy to Supply Class A and Class B drugs. Two further arrests were made in Wales and two in Liverpool with 3 arrests made from Holme House Prison.
Operation Roderigo started in 2012 to target organised crime. To date, 15 people have been arrested, convicted and are serving in excess of 88 years in prison.
Drugs recovered:
5 Kilo's high purity cocaine with a street value estimated around £1 million
100 litres amphetamine oil estimated at £12 million
37 kilos cannabis estimated at £55,500
80 kilos amphetamine estimated at £800,000
12 kilos methamphetamine estimated at £120,000
"The focus of today's operation is to arrest the key members of this group to dismantle their supply of drugs in this area. These individuals are involved in the production and distribution of Class A and Class B controlled drugs throughout the UK on a massive scale."
– Detective Sergeant Sarah Robinson who is leading the investigation
"'This was a well planned and executed operation over a two year period, tackling high-end criminals who are manufacturing as well as supplying illegal drugs. I'm sure residents in Cleveland will join me in congratulating all our officers and staff involved in this operation which sends a very clear signal."
– Police and Crime Commissioner Barry Coppinger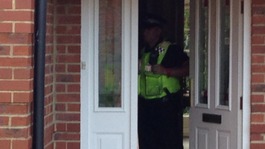 Eleven people have been arrested - four on Teesside - in a crackdown on illegal drugs
Read the full story
Advertisement
A court has heard that a boxer from Hartlepool was hacked to death with an axe at a New Years Eve party, and that his girlfriend pleaded with one of the alleged killers to leave him alone.
Anthony Middleton and David Sowerby deny murdering Mark Denton.
Today (June 6) people who were at the party gave evidence. Dan Ashby was in court.
Woman jailed for harassing family of missing toddler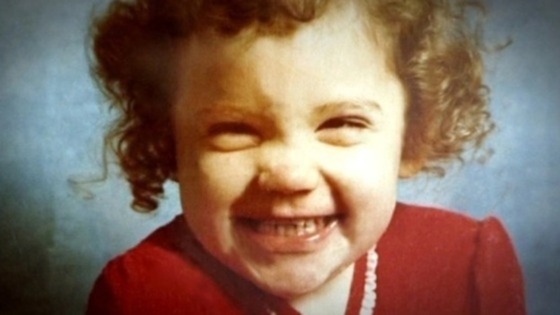 A woman has been sentenced to seven weeks in prison for harassing the family of a child who has been missing since 1981.
Donna Wright, 34, falsely claimed to be Katrice Lee, the missing daughter of Richard Lee, from Hartlepool, via phone calls in December last year, only seven months into a suspended sentence for the same offence.
Ms Wright was jailed after admitting harassment and breaching her previous suspended sentence.
Katrice Lee disappeared on her second birthday in a busy shop near a British Army base in West Germany where her father was stationed in 1981.
Woman jailed for harassing family of missing toddler
The father of a toddler who went missing almost 33 years ago says he's 'envious' of the attention the Madeline McCann case is getting.
Richard Lee, who's daughter Katrice went missing on her second birthday in West Germany in November 1981, said:
"I am not jealous, I am envious that a lot more attention has gone into their case.

"However, I feel like there is not a level playing field with regards to missing children.

"Every year 250,000 children go missing in the UK and it is not all about one individual person or family."
– Richard Lee, father of Katrice Lee

Madeline disappeared while on a family holiday at the Portuguese resort of Praia da Luz in May 2003. British police are currently searching an area of land close to where the three-year-old went missing.
Woman jailed for harassing family of missing toddler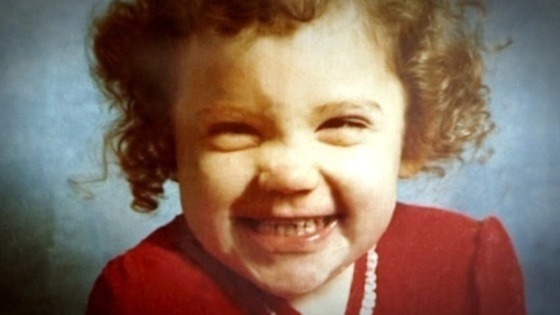 Richard Lee, the father of Katrice says he's pleased that Donna Wright will serve a custodial sentence for continually harassing the family of Katrice Lee.
Newton Aycliffe Magistrates Court heard she would serve seven weeks in jail.
Load more updates
Back to top