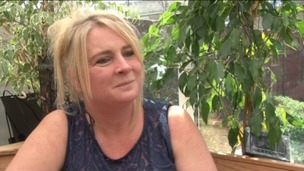 Barbara Ward has to live with an allergy to water .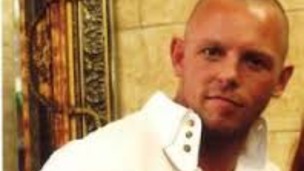 Mark Denton, 31, was murdered with an axe at a New Year's Eve party. His parents have called it the "worst nightmare possible".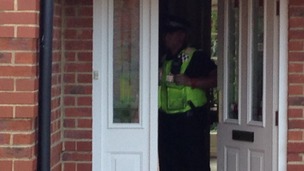 Eleven people have been arrested - four on Teesside - in a crackdown on illegal drugs
Live updates
Brothers guilty of axe murder at New Year's Eve Party
The detective in charge of the investigation Mark Denton's murder in Hartlepool has said it was the most brutal and horrific murder she has ever witnessed.
"In my career as a detective I have never known such a brutal and horrific murder, and one that was played out in front of so many innocent witnesses. It has had a devastating effect on his family who feel utterly broken and lost without him.

"Many of the people who witnessed this senseless murder and those who came to Mark's aid are still traumatised by what they had to endure and will need continued support.
"Sowerby and Middleton have shown no remorse for the cold blooded murder of Mark and have put his family and friends through the ordeal of going to trial. The courage and bravery of Mark's family and friends to stand up and be heard has been key to the investigation and significant in the conviction of Sowerby and Middleton, who now face a long time behind bars where they belong.

"This case highlights the destructive effect where weapons are used and the police will continue to seek prosecution for anyone found to be carrying weapons unlawfully."
– Detective Chief Inspector Anne-Marie Salwey, Cleveland Police

Read the full story: Brothers guilty of axe murder at New Year's Eve Party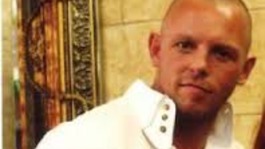 Mark Denton, 31, was murdered with an axe at a New Year's Eve party. His parents have called it the "worst nightmare possible".
Read the full story
Advertisement
Brothers guilty of axe murder at New Year's Eve Party
Two men have been found guilty of the murder of a former amateur boxer from Hartlepool at a New Year's Eve party.
Anthony Middleton, 21, and his half-brother David Sowerby, 24, attacked Mark Denton with an axe without provocation. He died of blood loss after suffering more than 50 separate injuries.
Middleton and Sowerby, who both denied murder, will be sentenced this afternoon.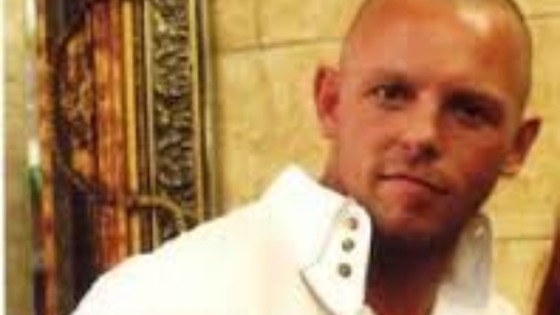 Sixty private racing yachts from the Netherlands are to moor at Hartlepool Marina today as part of a friendly race between various North Sea ports.
The best spot to see them is Navigation Point car park, at the end nearest the lock office, from 1pm
Members of the public can also watch them leave through the marina lock gates between 12:30pm and 1pm on 25th June
From Hartlepool, the yachts will progress to Newcastle (via Tynemouth) and Edinburgh
First World War Centenary
A book containing poems, drawings and messages from soldiers of the First World War has been discovered in an attic in Hartlepool.
Now mother and daughter Joanne Grylls and Jade Dawson say they want to find out more about the soldiers who feature in it. Watch Kenny Toal's report here.
A 36-year-old woman who died following a collision in Hartlepool has been named as Keri Holdsworth, a Physiotherapist from the Edinburgh area.
Her sister, Fiona Chadwick, described her as a "beloved sister who will be greatly missed" and said that family and friends have been left "devastated by what has happened."
The collision happened at around 4.30pm on Friday 13 June on the A19 northbound at the junction with Dalton Piercy, involving a black Renault Clio and a black BMW M5.
Police are appealing to anyone who may have witnessed the collision to contact them.
Advertisement
Four arrests in Teesside drugs raids
The Police and Crime Commissioner for Cleveland, Barry Coppinger, attended this morning's drugs raids in Hartlepool, in which four people were arrested. He praised the work of the three forces involved in the operation, which carried out simultaneous raids on Teesside, Merseyside and in Wales.
Four arrests in Teesside drugs raids
Four houses in Hartlepool were targeted by police in raids today. Two 29-year-old men, a 36-year-old man and a 33-year-old man were arrested for Conspiracy to Supply Class A and Class B drugs. Two further arrests were made in Wales and two in Liverpool with 3 arrests made from Holme House Prison.
Operation Roderigo started in 2012 to target organised crime. To date, 15 people have been arrested, convicted and are serving in excess of 88 years in prison.
Drugs recovered:
5 Kilo's high purity cocaine with a street value estimated around £1 million
100 litres amphetamine oil estimated at £12 million
37 kilos cannabis estimated at £55,500
80 kilos amphetamine estimated at £800,000
12 kilos methamphetamine estimated at £120,000
"The focus of today's operation is to arrest the key members of this group to dismantle their supply of drugs in this area. These individuals are involved in the production and distribution of Class A and Class B controlled drugs throughout the UK on a massive scale."
– Detective Sergeant Sarah Robinson who is leading the investigation
"'This was a well planned and executed operation over a two year period, tackling high-end criminals who are manufacturing as well as supplying illegal drugs. I'm sure residents in Cleveland will join me in congratulating all our officers and staff involved in this operation which sends a very clear signal."
– Police and Crime Commissioner Barry Coppinger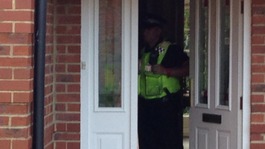 Eleven people have been arrested - four on Teesside - in a crackdown on illegal drugs
Read the full story
A court has heard that a boxer from Hartlepool was hacked to death with an axe at a New Years Eve party, and that his girlfriend pleaded with one of the alleged killers to leave him alone.
Anthony Middleton and David Sowerby deny murdering Mark Denton.
Today (June 6) people who were at the party gave evidence. Dan Ashby was in court.
Load more updates
Back to top