Jason Downey, 45, of Heaton Hall Road was sentenced on Thursday, November 9 following a trial at Newcastle Crown Court.
Read the full story ›
59-year-old Steven George Coulter who had suffered a single stab wound to the chest, was found dead on Thursday 13 July.
Read the full story ›
Advertisement
Police are carrying out a search of a property on Heaton Park View in Heaton following reports of suspicious behaviour.
Officers say there is "no danger or risk to the wider public". Extra patrols will take place and can be approached by any residents who have concerns.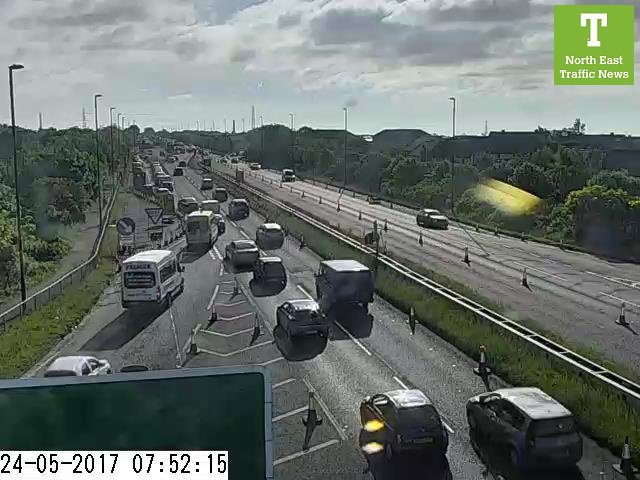 A man has been arrested after he was seen touching himself outside of a school.
Police received reports at around 9:32 Monday morning that the man had been seen sitting in a car and touching himself inappropriately on Bolingbroke Street, outside of Hotspur Primary School, in Heaton, Newcastle.
Officers arrested a 33-year-old man on suspicion of outraging public decency.
He is currently in police custody.
Because the incident happened near to a school officers will be in the area carrying out reassurance patrols for the rest of the day.

Enquiries into the incident are ongoing."
– Northumbria Police
Police are appealing for information after thousands of pounds worth of GHD equipment was stolen from a hairdressers in Newcastle.
Burglars smashed the front window of Humphrey & Wilson hair and beauty salon on Heaton Road, Heaton, just after 6am on October 23.
They stole seven pairs of GHD hair straighteners, four sets of GHD tongs and a GHD hair dryer gift set before making off along Cardigan Terrace.
Anyone who is offered any GHD equipment for sale and suspects it may be stolen is asked to get in touch with police by calling 101.
Advertisement
George Bulman was found dead between Christmas and New Year at the home he shared with his wife Carol and son Geoffrey in Newcastle.
Read the full story ›
Police are appealing for witnesses after a teenager was assaulted by three men who "claimed to be plain clothes police officers".
The 14-year-old was walking on King John Street, in Heaton, when he was approached by the men. One of them grabbed his arm, but he broke free and ran away.
It happened at around 9:50pm on Wednesday 8 July.
The men are described as:
White, early 20s, 5'8" tall, of average build with light coloured slicked back hair, which is short on the sides. He wore a light blue tracksuit top and bottoms
White, late 20s to early 30s, 5'8" tall, proportionate build with a scruffy beard. Wearing a grey flat cap or hat, glasses and a blue jacket
White, late 20s, 5'8" tall, of average build with dark hair combed back on top and shaved on the sides. He was wearing a navy blue tracksuit top and dark trousers. He had a chunky black radio on his waist band and was wearing an earpiece
There were other people on the street at the time, including two young men, who asked if the teenager was alright after the incident.
Officers want to speak to them, and anyone else who may have information.
A man has appeared in court charged with murdering his father and assaulting a neighbour who came across the scene in Newcastle.
George Bulman died in hospital after being found with injuries at a property on Stratford Grove West in Heaton on Monday.
Geoffrey Bulman, 45, of Stratford Grove West, Newcastle, spoke only to confirm his name, date of birth and address at North Tyneside Magistrates court.
Prosecutor Christopher Kay told the court it is alleged that a neighbour came over to investigate and was assaulted.
Bulman was told he would remain in custody until his next appearance at Newcastle Crown Court on January 2.
CCTV images of two men who robbed a petrol station in Newcastle have been released.
Late on Friday November 21st, two men went into a Sainsbury's Filling Station on Etherstone Avenue, Heaton and threatened staff before making off with money.
They left the petrol station south across Etherstone Avenue and into a graveyard opposite Sainsbury's.
No one was injured during the incident but staff were shocked by the robbery.
Load more updates