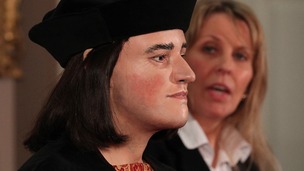 More than 1,000 people have signed an official petition to have Richard of York's remains brought back to Yorkshire.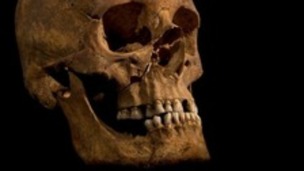 Historians and scientists who conducted a series of scientific studies on bones have now confirmed they are the remains of Richard III.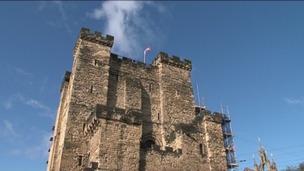 Newcastle landmark to re-open after flood damage
Live updates
Descendant of Richard III joins protest march
A descendant of Richard III is joining a march through York to protest at the king's body being laid to rest in Leicester. The remains were found there in August last year, but protesters say the famous Yorkist monarch wanted to buried in his home city.
Family history's best kept secret
A Newcastle library which specialises in family history research is hoping to capitalise on the success of TV programmes like BBC1's Who Do You Think You Are?
The Northumberland and Durham Family History Society is urging people to come and visit its library and research centre.
The society was founded in 1975 and helps its members learn more about their ancestors, with special emphasis on the Northumberland and Durham area.
Its library and research centre houses information including local and family history, pedigrees, monumental inscriptions, and marriage indexes.
Visitors to the research centre can benefit from advice from the volunteers who work and will share their expertise.
It is currently working on plans to commemorate the centenary of the start of the First World War with a conference in June 2014 and a family history fair.
"There must be thousands of people with Northumberland and Durham ancestry who are anxious to know more about their family history but perhaps don't know where to start.

"Consequently they will probably not have heard of the society and the work we do in trying to help people trace their ancestors.
"Family history research is a fascinating and very satisfying hobby, and, if we can only reach these people, we can show them how to do the necessary research to build up a picture of how their ancestors lived and worked, and perhaps give them a new appreciation of how their family came to be what it is today."
– John Ward, chairman of Northumberland and Durham Family History Society
Advertisement
Volunteers needed to survey historic buildings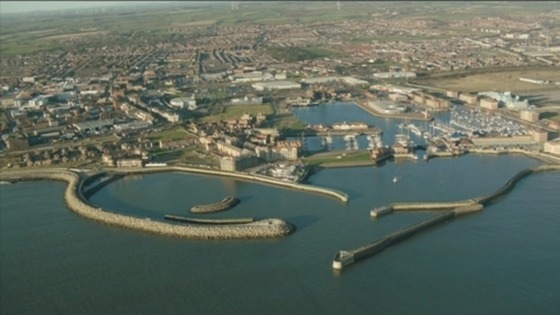 Volunteers are needed to help carry out a survey of Hartlepool's historic buildings.
Hartlepool Council and Tees Archaeology have been chosen by English Heritage to take part in a national pilot scheme.
The volunteers will survey187 Grade II listed buildings in the borough.
Final battle for Richard III
Richard III's final resting place to be debated in Parliament
The row over where to bury Richard the Third is to be debated in Parliament today.
The body of the former monarch was found underneath a car park in Leicestershire earlier this year.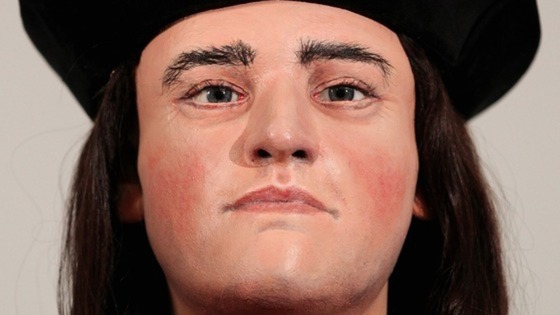 York Central MP Hugh Bayley would like a panel of church figures to decide where to bury the monarch, but not including anyone from York or Leicester with a vested interest.
Full Report: Anniversary of suffragette Emily Davison's death
It is one hundred years this year since a Northumberland woman was trampled to death by the King's racehorse, as she tried to stage a political protest.
Emily Davison is now recognised as one of the leading figures in the suffragette movement.
Her sacrifice was recognised today at a special service at the church in Morpeth where she was buried.
You can watch the full report from Derek Proud below.
Full Report: War mirror unearthed in Sunderland
A piece of military history, buried for a century under brambles and rubble, has been unearthed in the North East.
The sound mirror, one of many used during the First World War, is now being repaired.
The mirrors were built to protect the country from the new and terrifying threat of air raids and the one discovered in Sunderland is one of only few still in existence.
Watch the full report from Julia Barthram below.
Advertisement
Makeover for historic County Durham train
A paint "makeover" of a famous locomotive has begun in County Durham in preparation for the 75th anniversary of a steam train landmark.
The Doncaster-built Dominion of Canada loco is being decked out in garter blue colours at the National Railway Museum in Shildon.
The engine has been shipped from Canada to be ready for July celebrations to mark the 75th anniversary of the setting of a new world steam train speed record by the Dominion of Canada's sister loco - the Mallard.
Racing down the East Coast line, the Mallard achieved a speed of 126mph in July 1938.
Exactly 75 years later the Mallard, the Dominion of Canada and four other surviving A4-class locos will all be together at the National Railway Museum in York.
The Dominion of Canada is getting a Canadian bell and chime whistle and a replica cabside crest featuring the Royal Coat of Arms of Canada.
£40k for Newcastle sarcophagus
Newcastle sarcophagus sold for £40,000
A roman sarcophagus that was originally found in a Newcastle garden has sold for thousands of pounds at an auction in the West Country.
The sale happened at Duke's Auctioneers in Dorchester where the sarcophagus sold for £40,000 to a phone bidder.
£40k for Newcastle sarcophagus
Interview with auctioneer as sarcophagus goes up for sale
ITV News spoke to Guy Schwinge of Dukes Auctioneers ahead of the sarcophagus, a piece of Newcastle's history, going under the hammer.
£40k for Newcastle sarcophagus
Roman sarcophagus found in Newcastle garden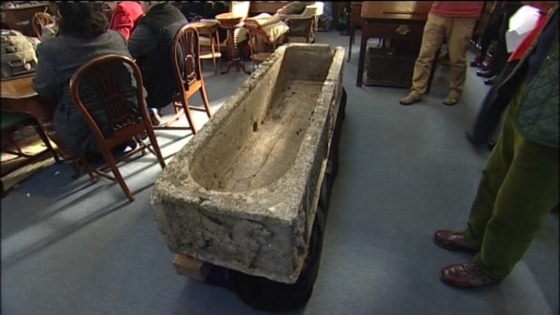 A roman sarcophagus found in the North East has gone under the hammer in a sale at an auctioneer's in the West Country.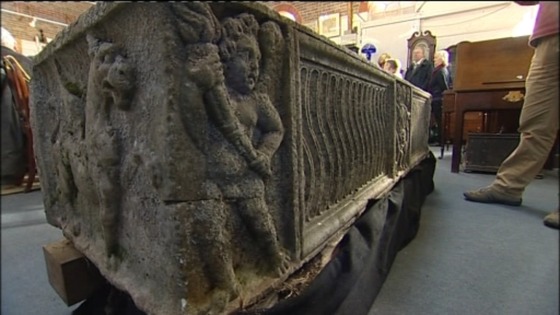 It is unclear how the sarcophagus came to be found in Newcastle, but the auctioneers received a call to inform them about the piece of history after a similar sale at the end of last year.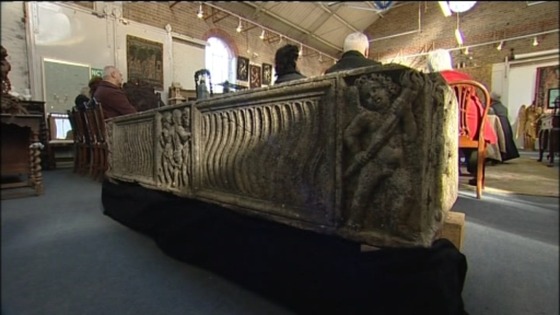 Load more updates
Back to top