Paralympics 2012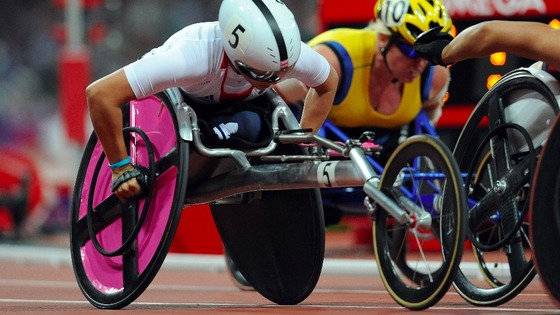 Tanni Grey-Thompson immediately tweeted "well done" to her protege, Jade Jones, who finished 10th in last night's 1500m wheelchair sprint final.
16 year old Jade had bounced back to make it into the 1500m final at her first Paralympics, after missing out on a final place in the 400m and 800m.
Jade, who is from Middlesbrough, is trained by Tanni Grey-Thompson's husband, Ian.