16 cars have been vandalised in Jesmond.
They were damaged some time between 11pm on Saturday (June 11th) and 8am on Sunday (June 12th).
Cars parked in Burdon Terrace, Tankervillle Terrace and Highbury were targeted and their wing mirrors damaged.
CCTV in the area is being checked, but anyone who might have seen anything is being urged to get in touch with the police.
Police are appealing for information after 15 trolleys were stolen from a supermarket in Jesmond.
At 4:25am on Thursday 12th May two men stole 15 trolleys from the bays outside of the Tesco Metro store in Acorn Road.
They pushed them in the direction of St George's Terrace and made off with them.
Enquiries are ongoing into the theft and anyone with any information is asked to contact police on 101 quoting reference number 146 13/05/16.
Advertisement
Police say a man needed 25 internal stitches and 20 staples after he was struck over the head with a glass in the 'As You Like It' bar in Jesmond.
Officers are appealing for information.
The incident happened between midnight and 12.20 am on Sunday (March 27).
Police say the 30-year-old man was assaulted near the stage area of the bar. A 36-year-old man was arrested on suspicion of assault and has been bailed pending further enquiries.
Two men in a silver Ford Fiesta smashed the front window of the Jesmond Gallery jewellery shop in St George's Terrace.
Read the full story ›
Are you a puddle fan?
Did you watch the live stream?
Or are you just confused what the fuss is all about?
Our reporter Katie Oakes went to visit what's left of Newcastle's latest landmark.
The drama is over.
The Newcastle puddle which captured the eyes of the world has been drained by the council.
Close to 20,000 people at a time watched events unfold yesterday on Periscope, with the hashtag #DrummondPuddleWatch trending on Twitter.
Newcastle law library was just one user to wish the puddle a goodbye before it was cleared.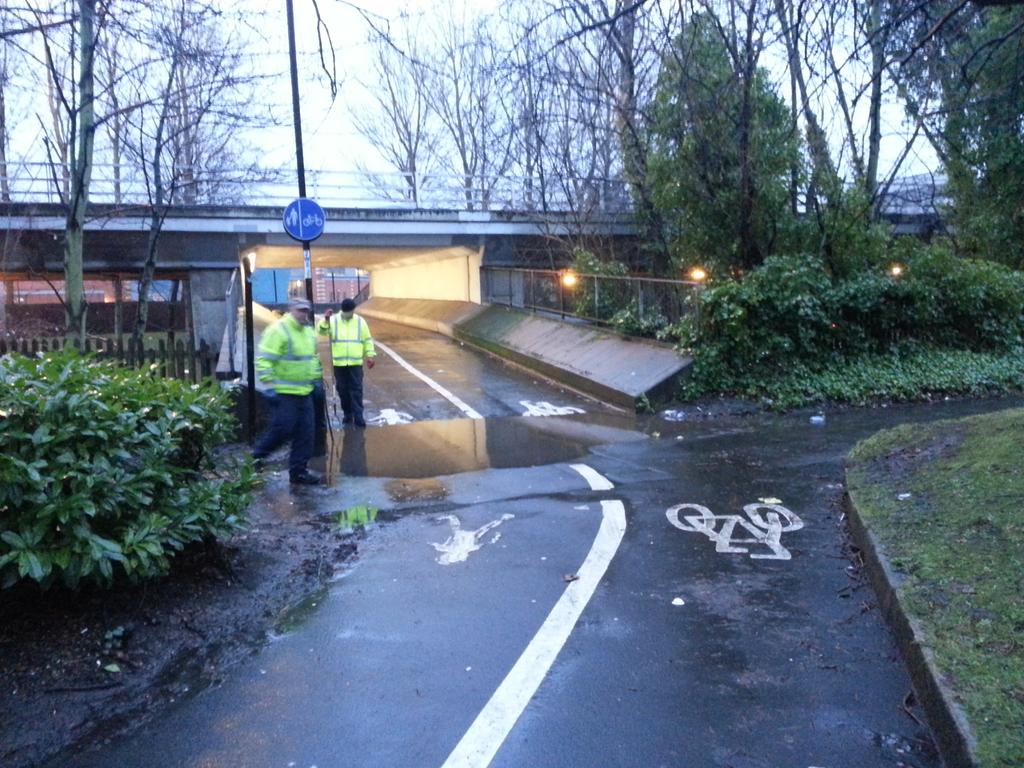 The live stream was set up by a local company after employees were amused watching people attempt to navigate the puddle.
Beth Hazon, Managing Director at Drummond Central, and other onlookers, told ITV Tyne Tees they thought it was simple, silly fun.
Committed puddle fans can get a permanent memento. On eBay, a bottle of Drummond Puddle water has been on sale since yesterday. The latest bid stands at £65,900.
Advertisement
Two men have been arrested in connection with a robbery at a clothes store in Jesmond.
The incident happened at 9.30 on Wednesday morning at the Jules B shop on Acorn Road.
Two men aged 27 and 29 are currently in police custody.
Police have released CCTV footage to trace two men who robbed a clothes shop in Jesmond.
The incident happened at 9.30 this morning when two men entered the Jules B shop on Acorn Road.
One was armed with a knife and the other with what looks like a pistol. No one was hurt, and the robbers made off with a selection of clothing and some cash.
Police say they drove off in the direction of Osborne Road in a silver car. They're asking any witnesses to contact them.
Police have revealed descriptions of two West Jesmond armed robbery suspects. One was armed with a knife and the other a hand gun.
Read the full story ›
Police are currently responding to a report of an armed robbery at the Jules B shop on Acorn Road in Jesmond.
Read the full story ›
Load more updates