Live updates
Trains are now running between Gateshead Stadium and Jesmond but are delayed due to a technical fault.
Police have identified a man found dead in a flat in Jesmond as David Kochs from Gateshead.
The 43-year-old's body was found at the Jesmond flat on Saturday 2 March.
Police believe that he died from injuries sustained during an assault.
Two men, aged 45 and 39, were arrested in connection with his death and have since been bailed.
Enquiries are ongoing.
Advertisement
The body of a man has been found at a house in Jesmond.
Police were called to the address in Dulverton Court in Jesmond around lunchtime on Saturday 2 March where they found the body of a 43-year-old man, who was pronounced dead at the scene by paramedics.
Two men, aged 45 and 39, were arrested in connection with the incident and have since been bailed.
Enquiries are ongoing to establish the exact circumstances around the man's death.
"Although this may cause concern for the local community I want to reassure residents that there is no risk to members of the public.

"The incident has happened inside a property and those involved are believed to have been known to each other."
– Newcastle Superintendent Paul Orchard
Graffiti professor sentenced
A Newcastle University professor will be sentenced for scratching polite graffiti on luxury cars and causing thousands of pounds worth of damage.
Stephen Graham, who had been drinking, admitted attacking the cars - including a Mercedes and an Audi - when they were parked in Jesmond last year.
He used a screwdriver to scratch "very silly", "really wrong" and "arbitrary" onto cars, among other messages.
The 47-year-old, who works as an expert in cities and society, admitted four counts and asked for 23 similar offences to be taken into consideration when he appeared in court in January.
It was said he had no recollection of what happened on the night in August 2012 in Northumberland Gardens, a few streets from his home.
At a previous hearing he blamed a bad reaction to alcohol, antibiotics and prescription drugs for his behaviour.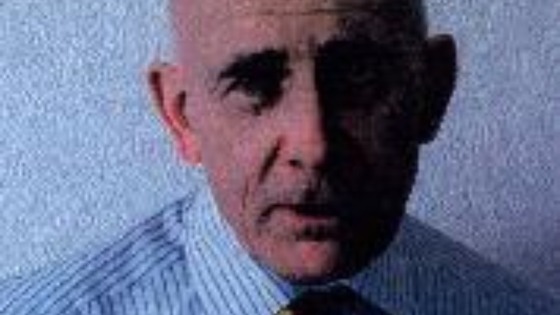 Police are asking the public for help as they try to find a missing 73-year-old man from Newcastle.
Alexander Stuart Nicol was last seen leaving his home in Eslington Terrace, Jesmond, on the morning of 25th January.
He failed to attend a social function and friends have become concerned. Alexander freqently travels to Tynemouth and the Brunswick Methodist Church in Newcastle.
Anyone with information is asked to call 101.
Warning over internet drugs
Northumbria Police believe six people taken to hospital overnight may have taken the drug 2CB, bought over the internet. The men, all aged 19-22, were rushed to hospital from a house in Jesmond in Newcastle. One is critically ill.
Advertisement
Warning over internet drugs
One person is critically ill and five others are also in hospital after taking what police officers believe were illegal drugs bought over the internet.
Northumbria Police officers were called to the house at Ripon Gardens in Jesmond. They believe the six people, aged 19 to 22, took an hallucinogenic drug called 2CB.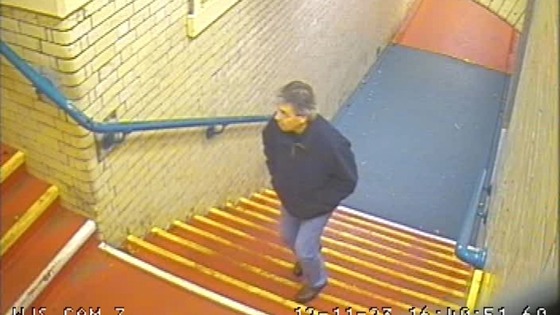 Northumbria Police have released a new CCTV image after a sexual assault took place in Newcastle.
Police have renewed their appeal and have today released new CCTV image of a man seen in the area at the time of the attack who they are keen to speak to as he may have important information about the assault.
The attack took place around five o'clock on Friday November 23rd on Acorn Road in Jesmond when a 21-year-old woman was assaulted in the street.
She had left West Jesmond Metro Station and was walking along Conniston Avenue when she became aware of a man on the same street walking behind her.
She crossed St George Terrace on to Acorn Road and between Tesco and the Boilerhouse hairdressers the man rushed up behind her and grabbed her inappropriately on the leg.
He then made off and was last seen at the junction of Sanderson Road and Acorn Road.
The area was very busy at the time of the attack and anyone who was in the area or who has any information about the offence is asked to contact police on 101.
Hobbit history found in Newcastle
On the day the new film The Hobbit:" An Unexpected Journey" is released, a secret has been revealed on Tyneside.
The author of The Hobbit, J.R.R.Tolkien had strong links to Newcastle.
To discover what it's all about we visited a cemetery in Newcastle.
Hobbit history found in Newcastle
It has been revealed that Tyneside holds a special Tolkien secret.
The Hobbit and Lord of the Rings author JRR Tolkien had strong links to Newcastle, and a dedicated team renovating graves in Jesmond Old Cemetery uncovered the grave of his aunt Grace Tolkien - whom Tolkien is believed to have visited frequently.
The author is also said to have based the character of Saruman on Grace's husband and Tolkien's uncle, William Charles Mountain, who was the vice-president of the North East Institute of Mining.
"It was over two years ago when we pulled back the brambles and found the grave of JRR Tolkien's aunt's grave.

It was an uncovered gem that we discovered, we found it by pure accident.

But how thrilled we were when we found it. It would be nice for people who see the new film or read the books to come and see a little piece of Tolkien's history linked to Newcastle."
– Ray Hayes, Friends of Jesmond Old Cemetery
Load more updates
Back to top