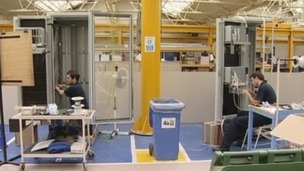 Around 90 staff at a major engineering company have been told their jobs could be going to Goa.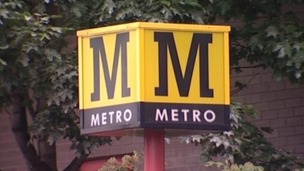 Nexus, the company which runs The Tyne and Wear Metro, today revealed it will recruit 30 new apprentices over the next 3 years.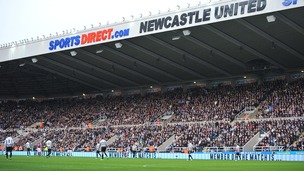 Newcastle United are holding a recruitment afternoon to increase the size of their match day team.
Live updates
Clegg announces £300m investment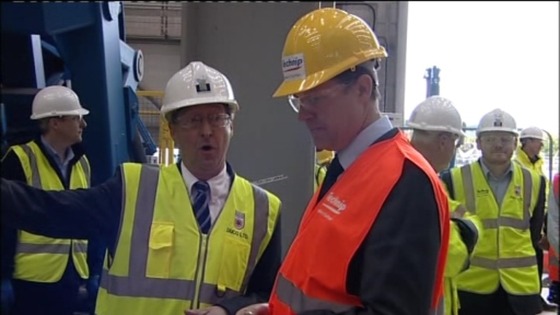 Deputy leader Nick Clegg said more needed to be done to turn around the economy in the North East.
He was speaking during a visit to a firm in Walker, Newcastle. that makes cables and pipes for oil and gas platforms.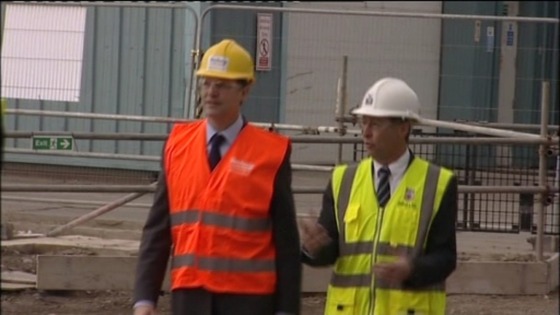 The firm has previously benefited from the Government's Regional Growth Fund in order to expand its business and create jobs.
Mr Clegg called on other companies to bid in the next round of funding.
Clegg announces £300m investment
Advertisement
Clegg announces £300m investment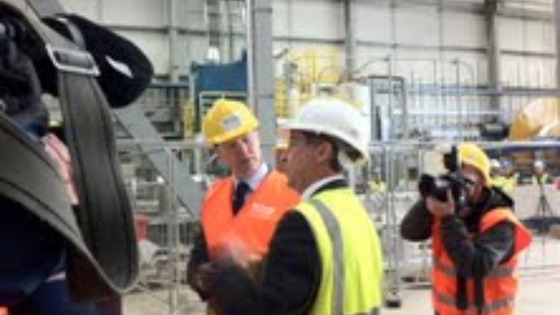 The Deputy Prime Minister has announced £300m of investment for companies in the North East.
The money comes from the Regional Growth Fund, and businesses in the region are being invited to bid for a share.
Nick Clegg made the announcement today (Friday) during a visit to DUCO Ltd in Walker, Newcastle.
The offshore manufacturing company successfully bid for £3.6m in a previous round, enabling the firm to create 168 jobs.
More than 2,500 people have applied for just 114 jobs at a new supermarket in Consett, the Northern Echo reports.
The new Tesco Extra store opens on the former Consett steelworks site on Thursday, October 24.
Store manager Gary Ewart told the newspaper they were "thrilled" with the response but added that it had made making the decisions on which applicants were successful "very tough".
Charity helps young jobless
A businessman has set up a learning factory to help tackle youth unemployment in County Durham.
Bill Marley has created a charity which offers 16-24 year olds the chance to gain manufacturing experience, along with the skills they need to find a job.
He hopes his plans will inspire a generation.
Charity helps young jobless
Founder Bill Marley says it is important to teach people usable skills to break the habit of unemployment
Advertisement
Charity helps young jobless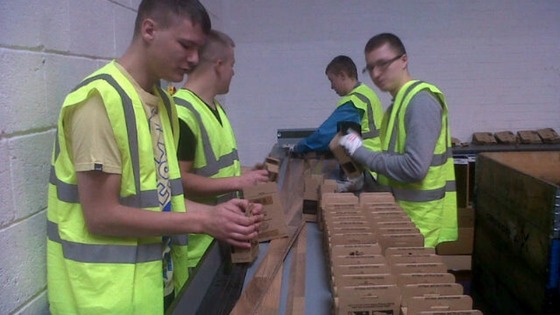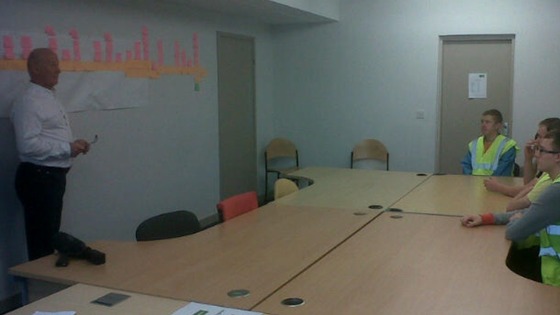 Charity helps young jobless
A learning factory has been set up by a charity aiming to tackle youth unemployment.
The Employability Trust, in Peterlee, offers work placements to 16-24 year olds, where they can gain manufacturing experience and the skills they need to find a job.
Some candidates have gone on to to employed by the Trust and many others have found work.
It has been set up by businessman Bill Marley, who says his aim is to inspire young people in East Durham.
The Trust supports young people who are not in education, employment or training by offering them practical experience and vocational work.
It is run from a warehouse in Peterlee and the charity bids for work from multi-national companies to cover its costs.
Around 40,000 public sector jobs have been lost in the North East since the last general election, according to the GMB union. The figure equates to one in seven local government or civil service jobs.
The government says many more jobs have been created in the private sector.
Staff from Collectables have been told they are being made redundant.
150 employees at the company were told that the company's shops would not be reopening in the course of the administration of the business.
A skeleton staff of 14 people are being retained to assist administrators KPMG.
Watch: North East retailer Collectables goes into administration
Load more updates
Back to top