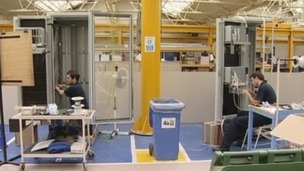 Around 90 staff at a major engineering company have been told their jobs could be going to Goa.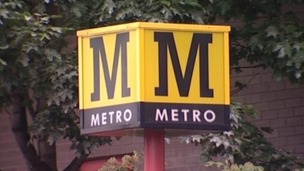 Nexus, the company which runs The Tyne and Wear Metro, today revealed it will recruit 30 new apprentices over the next 3 years.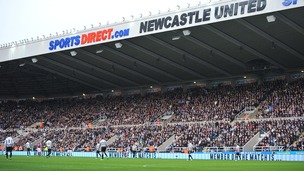 Newcastle United are holding a recruitment afternoon to increase the size of their match day team.
Live updates
The telecoms company EE has announced it will create 100 jobs at its call centres in Darlington and on North Tyneside. It is recruiting now and said it was expecting successful applicants to be helping customers "within weeks".
A group of young people have produced a video for Learning Disability Week to highlight some of the difficulties they face trying to find a job. They released the film with the charity Mencap, to raise awareness of the skills they have to offer.
Claire Montgomery reports.
Advertisement
New figures from the Office of National Statistics show that 134,000 people are unemployed in the North East.
That means just over one in 10 people are out of work. It is 7,000 more people than the last set of figures.
350 jobs to go in Northallerton
A spokesman for the RPA said their priority will be to talk directly with all those affected to listen to "their preferences and understand their individual circumstances."
"We appreciate the decision to leave Alverton Court is disappointing to many of our people.

"However, we will do everything possible to ensure a smooth transition for everyone and would stress that this is not about job losses and that we will continue to deliver the same level of service to our customers.

"This decision has not been made lightly and we are working hard to provide as much clarity and certainty to those impacted. All our people who are prepared to work flexibly have been guaranteed a job and all posts will remain in the region."
– Spokesman for the Rural Payments Agency
350 jobs to go in Northallerton
A government agency office in Northallerton is to close with the loss of 350 jobs.
Workers at the Rural Payments Agency in the Yorkshire town were told today.
A spokesman said the jobs would be split between York and Newcastle.
Potash mines for North Yorks
A landmark decision is still pending during National Parks week on whether a potash mine can be built on the North Yorks Moors, just outside Whitby.
The ruling will have major implications for other national parks in the UK.
Opponents of the plans say all national parks should remain untouched.
However, supporters of the proposed mine say it would bring much-needed jobs and huge economic benefits.
Rachel Bullock has been looking at the reaction in North Yorkshire - watch her full report below.
Advertisement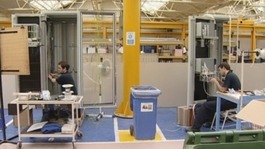 Around 90 staff at a major engineering company have been told their jobs could be going to Goa.
Read the full story
Potash mines for North Yorks
Chris France, Director of Planning, has been speaking to ITV News about the importance of the decision being made about whether a potash mine can be built near Whitby in North Yorkshire.
Potash mines for North Yorks
A decision on whether to grant permission for a multimillion pound potash mine on the North York Moors National Park could have implications for other national parks.
York Potash hopes to place the mine in Sneaton, just outside Whitby.
However, campaigners say that the area must remain protected.
Supporters are arguing that the decision will bring 4,000 new jobs to the area and massive economic benefits.
The planning decision was due to take place last Monday but has been deferred for a third time to allow the company to assess the environmental impact.
The final decision may now not be made until next year.
A training scheme has been set-up to find former soldiers jobs in the energy industry.
Experts say their strong work ethic and core skills transfer perfectly in a growing sector that could provide employment for some servicemen affected by government defence cuts.
Watch the full report from Jonny Blair below.
Load more updates
Back to top