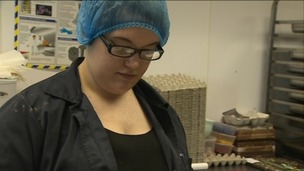 As the latest jobs figures are released, we hear the differing experiences of two young people, in looking for work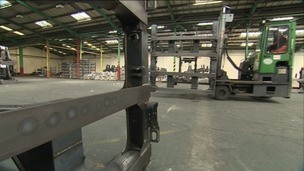 Tangible investment or too little too late? Differing views on the Regional Growth Fund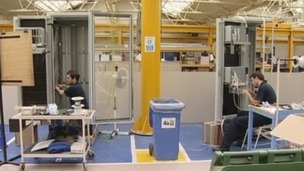 Around 90 staff at a major engineering company have been told their jobs could be going to Goa.
Live updates
Traders forced to find new premises
Retailers from inside shopping parades, known as InShops, say they are devastated after the firm operating them told them they must find new premises because the chain is going into liquidation.
Around 45 businesses face closure unless they find new premises before this Friday.
The British army's launched an expensive recruitment drive heavily targeting the North East following new research which shows around a quarter of people in the region are ready for a change of career. Julie Harrison reports.
Advertisement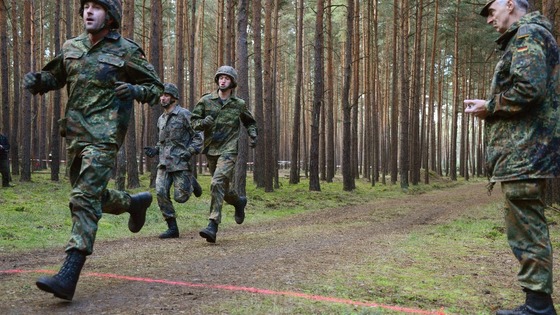 The British Army is recruiting in the North East. Numerous jobs in the Regular Army and the Reserves ranging from bricklayers to IT specialist are available.
Army research shows many people don't consider a role in the army because they don't know what it involves. As a result, its holding careers evenings in Newcastle next week.
Trooper Marcus Cribb, 23, says:
"Being in the Army has opened up so many opportunities that I wouldn't have achieved elsewhere. I've gained new skills and had the opportunity to travel to Switzerland, all of which has been done in my spare-time."
Careers evenings are being held Tuesday 14th and 21st January from 7.30pm at the Army Reserve Centre, NE3 2EF.
There are also other regional events in Sunderland, Morpeth, Hexham, Blyth and Peterlee
A couple of months ago it was announced that hundreds of jobs would be lost in Northallerton. Almost 500 jobs will go as a result of the closure of the local prison as well as the Rural Payments Agency.
This has left many concerned that families will struggle this Christmas and into the New Year. However, the community has decided to fight back. Local people are trying to help those who will lose their jobs to find other work. Frances Read has the story.
Chemical company to axe 70 jobs on Teesside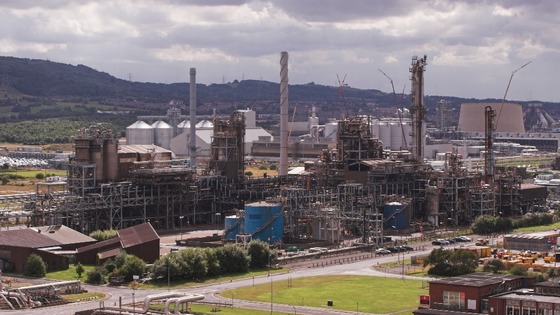 A chemical company in Wilton, Redcar has announced plans to axe 70 jobs.
Lotte Chemical UK said they will no longer make PTA, which is used to make soft drink bottles.
The company has been making PTA on Teesside since 1981. They will begin a period of consultation with their employees.
OGN Group to create 600 jobs on Tyneside
Nestle has launched a project to employ 1,900 young people over the next three years, mainly at their sites in Newcastle and York.
Gregg Easteal has the details.
Advertisement
OGN Group to create 600 jobs on Tyneside
Offshore engineering firm OGN Group have confirmed a multi-million pound contract that will bring 600 jobs to Hadrian Yard in Wallsend.
Dan Ashby has the story.
OGN Group to create 600 jobs on Tyneside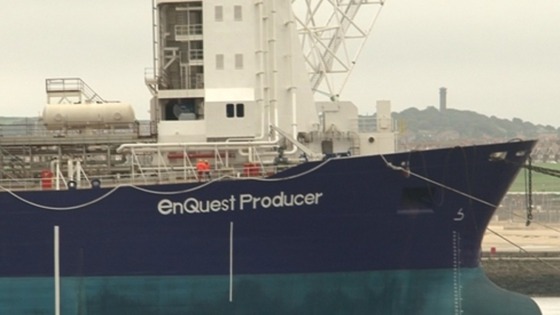 OGN Group, the North East-based offshore engineering company, will create 600 jobs on Tyneside after winning a new multi-million pound contract with oil and gas firm EnQuest.
OGN will help rebuild one of EnQuest's 249m vessels. Once the work is completed, the vessel will then go to work in the North Sea's oil fields.
David Edwards, chief executive at OGN Group, said: "This project will have a significant impact on the North East economy, particularly in terms of creating employment and providing opportunities for the region's high quality supply chain."
OGN Group to create 600 jobs on Tyneside
OGN Group, the North East-based offshore engineering company, will create 600 jobs on Tyneside after winning a new contract with oil and gas firm EnQuest. More to follow.
Steel jobs cut on Teesside
"European steel demand this year is expected to be only two-thirds of pre-crisis levels after falls in the past two years.

"On top of the challenging economic conditions, rules covering energy and the environment in Europe and the UK threaten to impose huge additional costs on the steel industry.

"As difficult as the proposed changes are, they are intended to build a stronger future by enabling the Long Products business to compete in even the current challenging economic and regulatory conditions."
– Karl Koehler, Chief Executive of Tata Steel Europe
Load more updates
Back to top