A Wearside slimmer who lost over seven stone and recovered from breaking his hip only one year ago is taking on the London Marathon.
Read the full story ›
Charlotte has Osteogenesis Imperfecta, a genetic bone condition. It means her bones are brittle. She refuses to let that stop her though!
Read the full story ›
Advertisement
A Whitby father says he is taking on this year's London Marathon in the hope his daughter might see a cure for diabetes in her life time.
Read the full story ›
Sonia Samuels and Aly Dixon to take on new half marathon a month before they head out to Australia for the Commonwealth Games
Read the full story ›
We've been speaking to North East marathon runner Aly Dixon as many people make New Year fitness challenges
Read the full story ›
Advertisement
Tony Phoenix-Morrison, the fundraiser who carries a 42kg fridge, has been forced to abandon his latest challenge - which he had said would be his last - because of sickness.
Tony, known as 'The Fridge', was trying to run four marathons within 24 hours, starting with the London Marathon.
However, he has suffered sunstroke and sickness overnight, including fainting. He called the race off after his second marathon.
I don't care about records of challenges. I started this to raise thousands of pounds for charity, which I have. I had a magnificent reception from the Londoners and that is what counts. What will be, will be.
– Tony 'The Fridge' Phoenix-Morrison
Tony the Fridge has 'just a few miles to go' and is hoping to complete his challenge of four marathons in 24 hours within the hour.
Thanks everybody for all the lovely messages, I'm exhausted and emotional but I'm still going because you x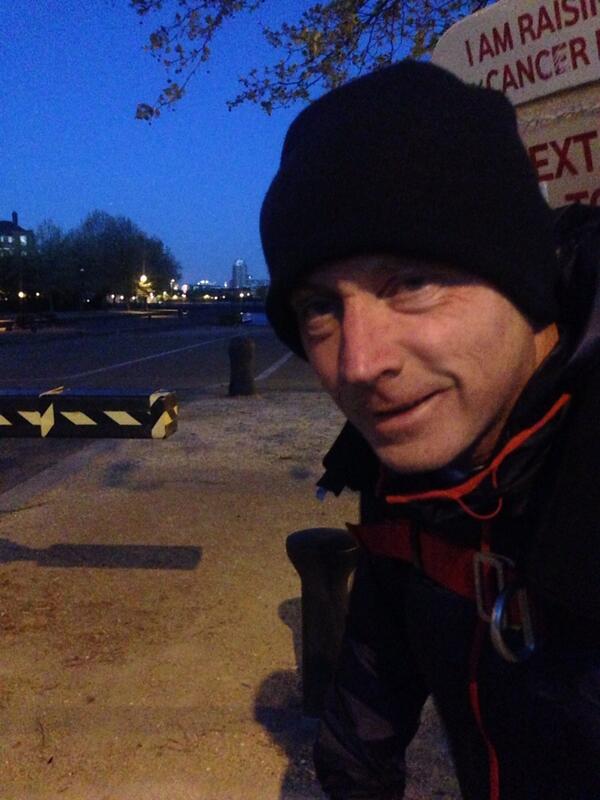 Load more updates