Live updates
Serious assault on Teesside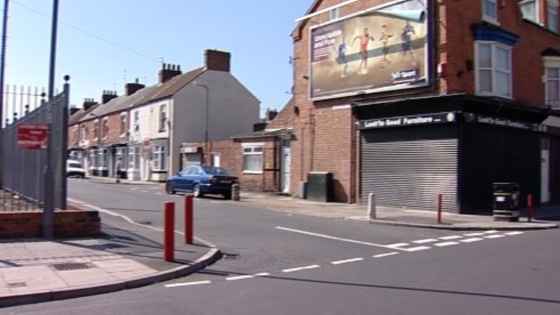 A community has worked together to transform a Victorian alleyway into a beautiful secret garden.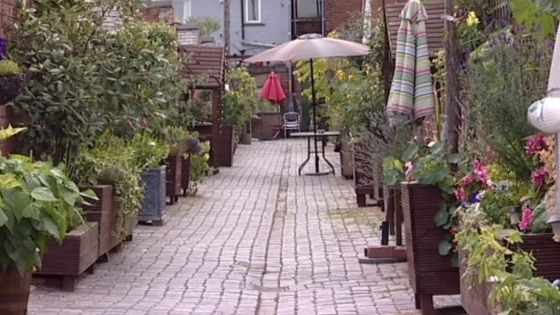 The passage, in Middlesbrough, was fenced off ten years ago to reduce anti-social behaviour, but now residents say it has become their sanctuary.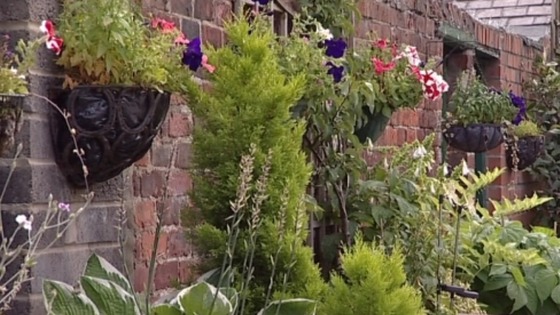 Advertisement
Steel pipes block A66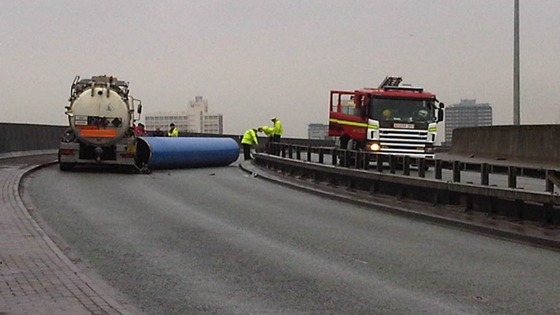 The A66 in Middlesborough will be closed for four hours after two 40ft long steel pipes came off the back of an HGV.
It's thought a second HGV then crashed into the pipes. No one was hurt.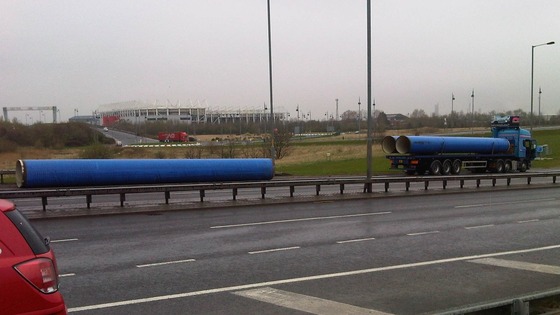 Steel pipes block A66
Police have closed both carriageways of the A66 close to Middlesbrough's Riverside Stadium after a two huge steel pipes fell off an HGV into the path of a second lorry.
It's thought the second HGV collided into the pipes which are 40 foot long and 4 foot in diameter. Nobody was hurt in the accident.
The second lorry was carrying a liquid but there has been no spillage. Officers were called just before 11.30. Cleveland Fire Brigade is at the scene.
Drivers have been warned the road will remain closed in both directions for at least four hours.
New cancer unit opens in Middlesborough
The artist Mackenzie Thorpe has opened a new cancer service on Teesside today at James Cook Hospital in Middlesborough.
The acute oncology service will give special care to patients who are admitted after having health problems from having cancer or cancer treatment.
It means patients will be dealt with by specialists - getting faster treatment and not having to stay in hospital as long.
The service is being funded by Macmillan Cancer support.
New cancer unit opens in Middlesborough
Artist Mackenzie Thorpe is opening a new cancer service at James Cook University Hospital.
The acute oncology unit in being launched at Middlesbrough hospital to ensure all cancer patients get an expert opinion - even if they are not admitted.
Advertisement
Parents talk about Portugal child neglect allegations
A couple from Middlesbrough whose young daughter was taken into care in Portugal have been speaking for the first time.
Stephen Street and Colette McPartland were accused of neglecting their two year old by allowing her to wander off.
Speaking on ITV's Daybreak they rejected that allegation.
Robbery CCTV released
The police have released footage of a man they believe is responsible for an armed robbery at a bookmakers in Middlesbrough. Staff at Coral on Cargo Fleet Lane say the man threatened them with a gun and then escaped with nearly £300.
The incident happened at around 9.30pm last Wednesday, just before the shop closed.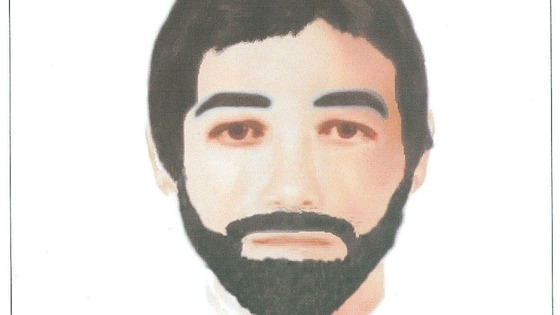 Police in Middlesbrough have released an e-fit of a man wanted in connection with the robbery of a 13-year-old boy on Tuesday May 15.
The man is believed to have forcibly stolen £20 from the schoolboy on Canterbury Grove in Middlesbrough just after four o'clock.
The man is described as white, aged between 20 and 30 and around 5'10.
He has dark hair and facial hair, and was seen wearing 'work clothes', a black jacket with paint stains and dark blue trousers.
Police are asking anyone with information to contact DC Robert Sedlatschek on 101 or call Crimestoppers.
Back to top