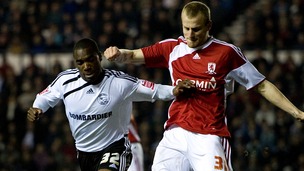 Middlesbrough face Derby County in the Championship this evening.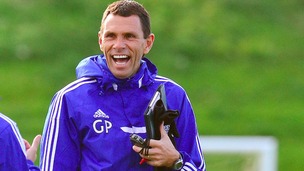 Get the latest updates as Sunderland, Middlesbrough, Hartlepool United and York are all in league action this afternoon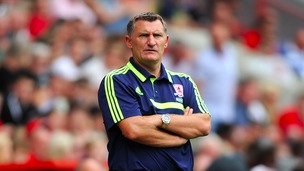 Middlesbrough boss Tony Mowbray is looking forward to going back to his former club Ipswich this weekend
Live updates
Bad night for North East football
Middlesbrough held on for most of the match despite going down to ten men early on, but eventually lost 2-1 to Derby.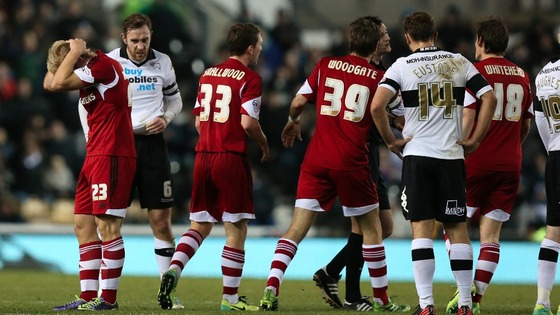 Boro's Curtis Main was sent off for his second yellow card after just 33 minutes and Chris Martin headed in a goal just before the break. Dean Whitehead made it 1-1 in the second half, but Conor Sammon put Derby ahead and the game ended 2-1.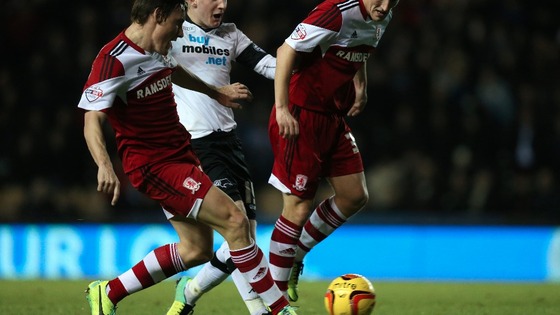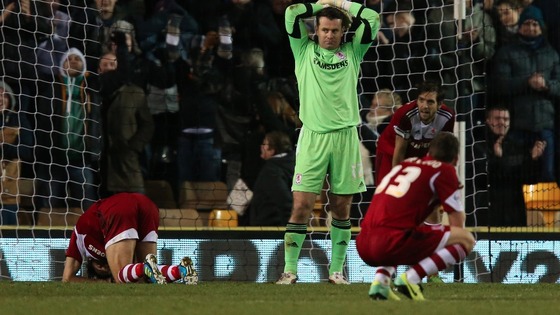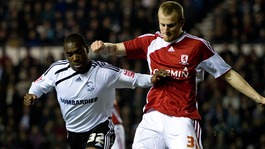 Advertisement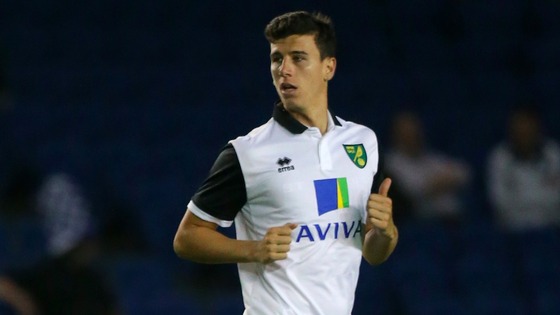 Middlesbrough have completed a loan deal with Norwich City for Spanish defender Daniel Ayala.
The 22-year-old will spend the next 93 days at the Riverside after agreeing terms for an emergency loan move.
Ayala began his career with La Liga side Sevilla and joined Liverpool in 2007. During his time at Anfield, he made five appearances for the club and had loan spells with Hull City and Derby County, before signing a four-year deal with Norwich in 2011.
He is eligible for Boro's Championship game at home to Doncaster Rovers on Friday night (7:45pm kick-off).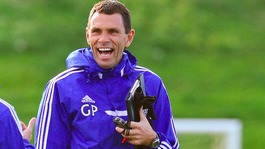 Get the latest updates as Sunderland, Middlesbrough, Hartlepool United and York are all in league action this afternoon
Read the full story
Middlesbrough will be looking for their first home win of the season when Yeovil Town come to the Riverside in the Championship this weekend.
Middlesbrough manager Tony Mowbray says the culture of sacking managers has developed due to the influx of foreign owners at English clubs.
Nigel Clough was the latest managerial casualty in the Championship after being sacked by Derby County last weekend. The Rams are owned by US firm General Sports and Entertainment (GSE).
Speaking ahead of his side's match with Yeovil Town on Saturday, Mowbray said: "I think a lot of foreign owners at the top end of the table have an eye on promotion and getting to Premier League.
"When they see that slipping away there's no problem just changing the manager because obviously a new manager comes in and changes everything and wins every game straight away of course.
"We all know that's not the case and yet it shows probably a lack of experience or knowledge of the game of some potential owners who think just change is going to improve everything.
"Change is required sometimes in football, but sometimes it's rashly done."
Advertisement
Four men will attempt to visit all 92 Football League grounds, including the North East's four clubs, in 92 hours to raise #10,000 for armed forces charity Help For Heroes.
The group will set off on the 92 Plus 1 challenge after England's World Cup qualifier with Montenegro at Wembley Stadium on Friday, October 11.They aim to return to the ground, the challenge's 'plus one', in time for kick off as England take on Poland the following Tuesday.
The group expect to arrive at Middlesbrough's Riverside Stadium at 2.35 on Sunday afternoon. They will then move on to Hartlepool's Victoria Park and the Stadium of Light in Sunderland before finally arriving at Newcastle's St James' Park just before 5pm.
Middlesbrough's manager Tony Mowbray said his team were unlucky not to win last night's league home tie against Huddersfield. Instead, they were held to a 1-all draw.
Middlesbrough manager Tony Mowbray says his side were "unfortunate not to win" against Huddersfield at the Riverside on Tuesday night.
James Vaughan put the visitors ahead in the 59th minute before defender Ben Gibson levelled with a debut goal on 79 minutes.
Middlesbrough manager Tony Mowbray believes it was the "wrong week" to try and bolster his squad with a loan signing.
It's understood that Boro have been working hard to bring in a new central defender after conceding eight goals in their last three league games. But Mowbray has so far failed in his attempts and says many clubs have been keen to retain players for the Capital One Cup.
Speaking ahead of Middlesbrough's trip to Queens Park Rangers in the Championship this weekend, Mowbray said: "It was probably the wrong week to ask the questions of the managers I've been asking of I think because it's been Capital One Cup.
"I think every Premier League side these days seems to play weakened teams in the Capital One Cup. I know the managers I spoke to were utilising their squads.
He added: "I think we need cover in that area [defence] and we've trying to do that this week. Unfortunately in this moment we haven't had much success."
Load more updates
Back to top