The bus parade celebrating Morpeth Town's FA Vase win at Wembley is about to get underway.
Morpeth Town will be celebrating their FA Vase win with an open-top bus parade through the streets of the Northumberland town today.
The bus is setting off from Coopies Lane Industrial Estate at 11:45am and will be travelling along Bridge Street to The Market Place. The celebrations will form part of the town's Fair Day.
The club's players and staff have also been invited to the Town Hall for a civic reception hosted by the town's mayor.
The Highwaymen won the FA Vase after beating Hereford Town 4-1 in the final at Wembley on May 22.
Advertisement
Watch Morpeth set off to London ahead of the FA Vase against Hereford on Sunday.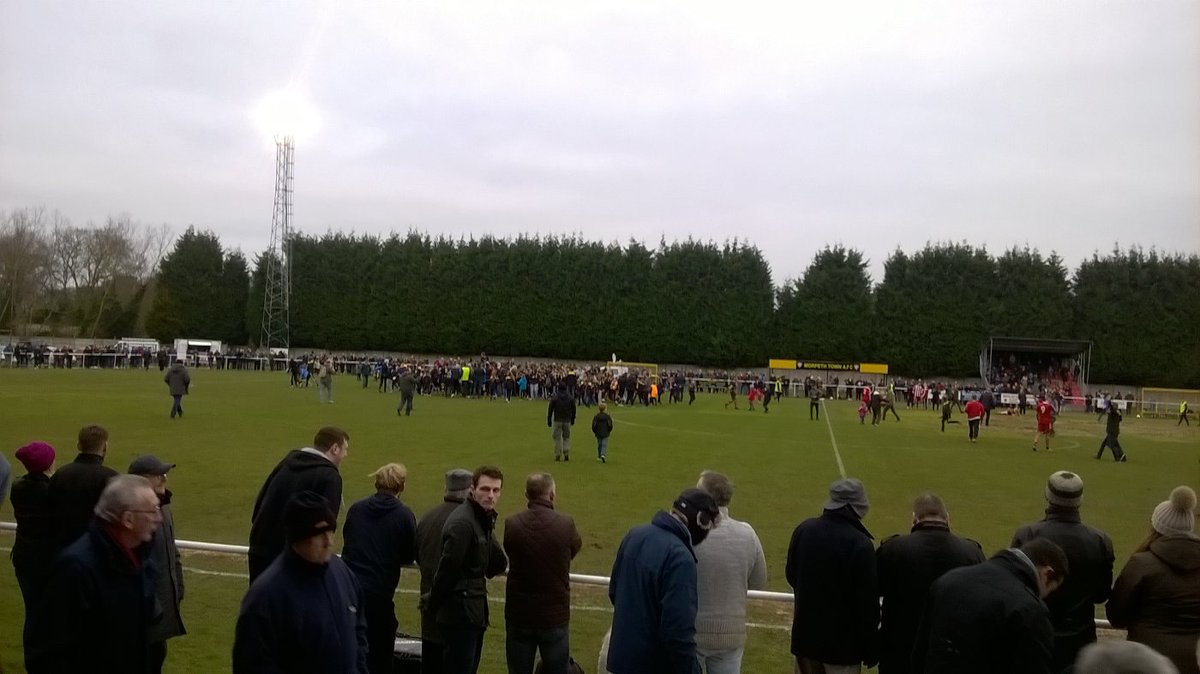 Morpeth Town are off to Wembley for the first time in the club's history.
The Northern League Division One side beat Bowers & Pitsea 2-1 (agg 4-3) in the Second Leg of the FA Vase Semi Final.
The Highwaymen will now face Hereford in the final.
Morpeth Town will play at Wembley for the first time in the club's history if they win their FA Vase Semi Final Second Leg
Read the full story ›
Advertisement
There is heavy traffic on the A1 in Morpeth in Northumberland because of a crash involving a livestock trailer. The road is blocked northbound before the A192. Police are dealing with the animals.
Police are appealing for information after two reports of indecent exposure in Morpeth.
The first incident happened at 10am on Monday, December 6, when a man exposed himself to a 49-year-old woman in Church Road, Stannington.
He is described as being of medium build and was wearing a black hoody.
The second happened at 9.30am on Monday, December 7, when a man exposed himself to two women as they jogged in Tranwell Woods.
He is described as wearing a green parka style jacket.
No attempts to touch the women were made in either case
Extra officers have been in the area speaking to the local community and carrying out enquiries into the incident and are continuing to appeal for witnesses.
Northumbria Police have named two young men who died following a collision in Guide Post in Northumberland.
They are Lee Pollard, 23, of Bluebell Rise, Morpeth and Gary Headley, 24, of 2nd Avenue, Morpeth.
The crash happened on Thursday November 19 between Paddock Hall Farm and North Farm.
Enquiries into the incident are ongoing and anyone with information about this collision is asked to contact police on 101 ext 69191, quoting reference 113 19/11/15.
The body of a man has been found in wooded area near St George's Hospital in Morpeth.
He's been identified as Lloyd Neale, 63, of the Morpeth area who was reported missing earlier this week.
His family have been informed.
Load more updates